Cygnus Society Members
2023-2024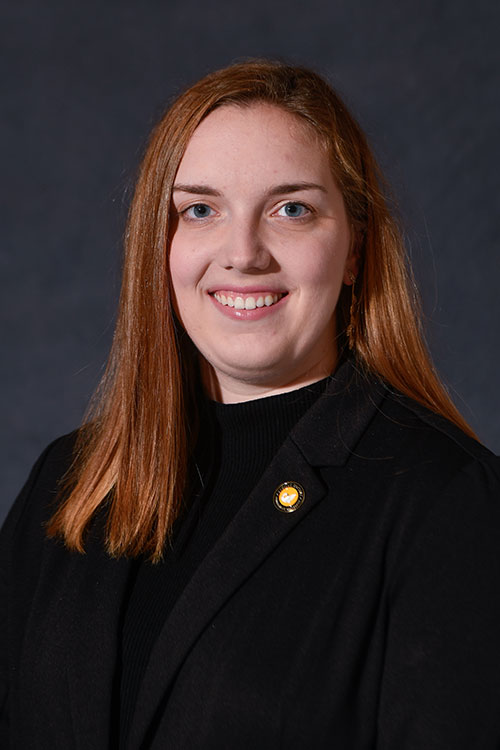 Name: Carolyn Bolden
Hometown: Mechanicsburg, PA 
College: College of Education and Human Services 
Major: Psychology 
Why did you choose MU? 
I chose to attend Millersville so that I could receive a balanced college experience and pursue a variety of my passions. I am thankful that Millersville provides opportunities for me to complete research for an undergraduate thesis, compete as a student-athlete, and pursue my other interests through leadership of student clubs.
Future plans?
After graduation, I plan to attend graduate school and pursue a master's degree in sports psychology. 
---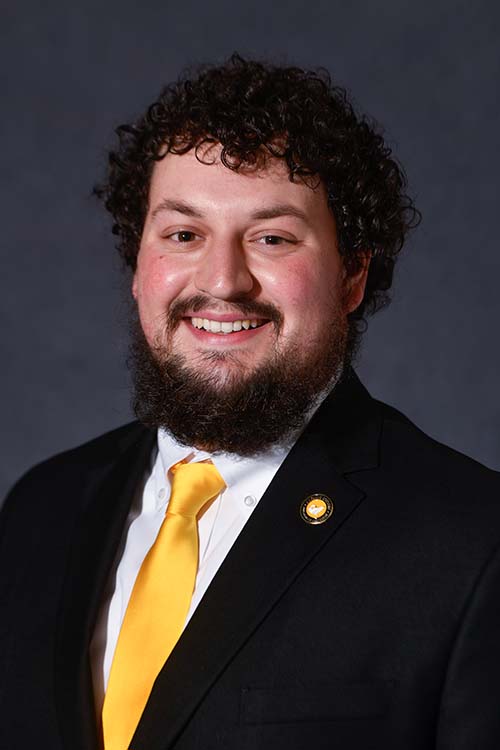 Name: Dominick DeLorenzo
Hometown: Carlisle, PA
College/Major: LCOB/ Business Management, Minor: Occupational Safety and Environmental Health
Why did you choose MU:
I chose Millersville University because I knew that I would be able to make my dreams come true here. Being a community college transfer student with a background in the trades, I knew the perspective and experience I brought with me was unique and can sometimes be hard to accommodate. I was immediately impressed with how well staff and faculty took my perspective into consideration and valued it. I knew I wanted to pursue a degree in business management and the Lombardo College of business was one of the best options for a student like me. Every professor I have worked with through both my business major and safety minor have been extremely qualified and the best at what they do. I chose Millersville University to receive a top notch and education and experience once in a lifetime opportunities, and the faculty and staff here have guaranteed that.
Future plans:
Upon graduation, I hope to work in the electrical field as a manager for an electrical utility contractor. I feel that my background and experience in this field combined with my education at both my community college and Millersville have put me in a perfect position to pursue such a career. I hope to have the opportunity to pursue an MBA in the near future as well. Ultimately, I would love to accomplish my lifelong goal of owning my own electrical contracting business someday. I know with the education and connections I have received and made at Millersville; this dream can someday become a reality if I put my mind to it.
---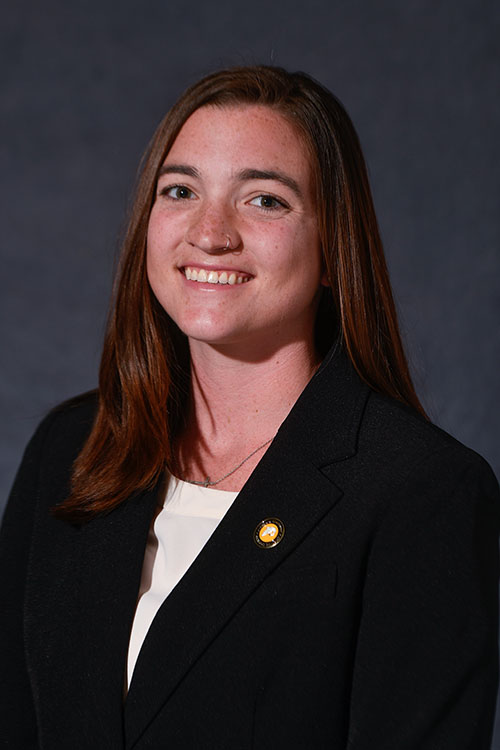 Name: Tessa Evarts
Hometown: Lancaster, PA
College/Major: College of Education and Human Services, Early Childhood Education Majors
Why did you choose MU:
I chose Millersville because I wanted to attend the best education program available. I also love being a part of and serving the community I grew up in. 
Future Plans:
I plan to be an elementary school classroom teacher and attend graduate school to pursue a degree in Educational Leadership and Policy Studies. After graduate school, it would be a dream to work in higher education and leave a positive impact any place I work. 
---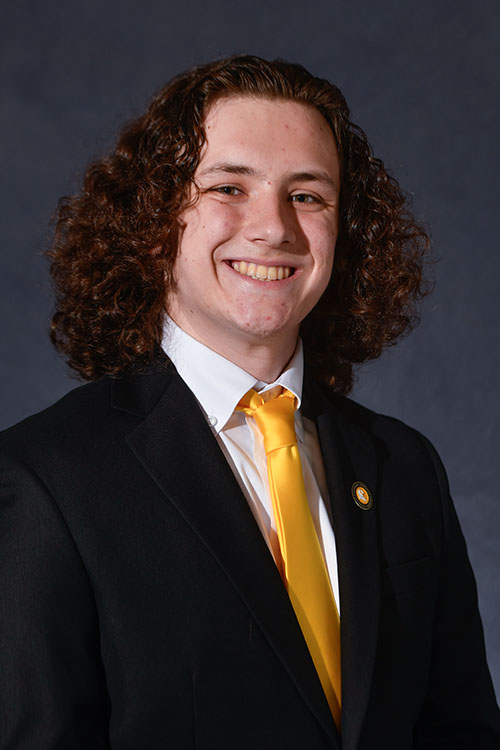 Name: Joseph Louis Favoroso III
Hometown: Milton, DE
College / Major:  College of Science and Technology / Applied Engineering, Safety and Technology (w/ a concentration in Automation & Intelligent Robotics Engineering Technology)
Why did you choose MU: 
Millersville University's beautiful campus and expansive, hands-on labs impressed me when I visited the school for the first time. Both students and faculty were welcoming and friendly, and willing to guide me and my mother around the campus. I didn't know of our EPPIIC values at the time, but I can look back and recognize the great impact they had on my choice to attend MU.

Future plans:
I plan to move into agricultural automation, working with clients in Pennsylvania and surrounding areas to keep their equipment running smoothly, and providing clean, reliable food sources for people across the nation.
---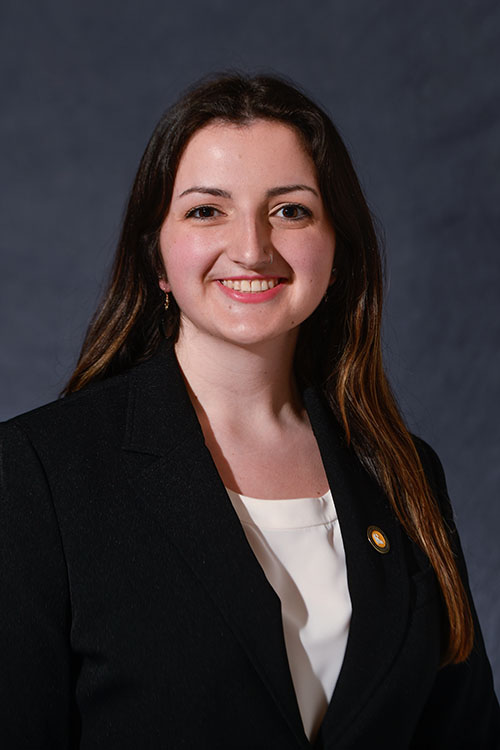 Name: Kayla Ketchum
Hometown: Lititz, PA
College: EDHS / Minor:  Early Childhood Education with a minor in Integrative STEM
Why did you choose MU:
I chose Millersville because of the location, beautiful campus, and wonderful education program! I have always known that I wanted to be a teacher so Millersville felt like the perfect place for me. I also love that Millersville offers a minor in Integrative STEM for Education majors, that is so unique!
Future plans:
I would like to live in Lancaster county and be a kindergarten teacher. I hope to have a family, dogs, and an exciting career ahead of me!
---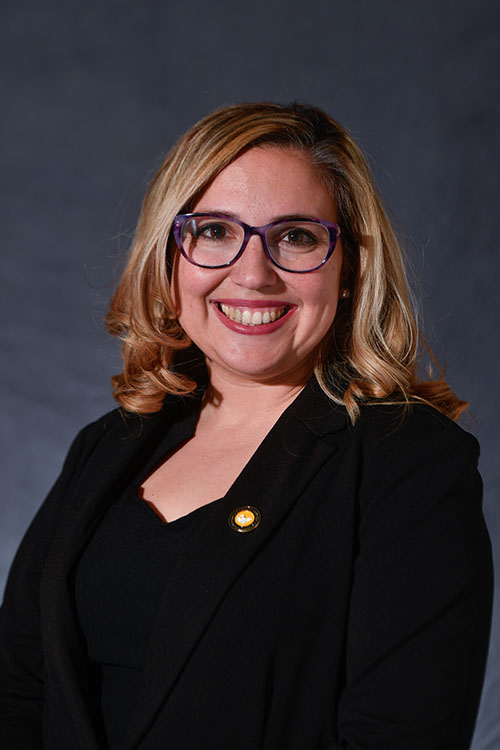 Name: Evelyn Morales
Hometown: Lancaster, Pennsylvania.
Why did you choose MU:
As a graduate of McCaskey High School in the School District of Lancaster, and Harrisburg Area Community College (HACC), Millersville University was high on the list to continue my education. Millersville University has an excellent social work program that is accredited by the Council on Social Work Education (CSWE). As a social work major, this was important to me, to know that I would be receiving quality education that would be recognized by future employers. My husband is also a recent graduate of Millersville and he had a positive experience academically and socially. I felt comfortable and confident knowing that this university, located in my own community, would prepare me to be successful in my career.
Future plans:
After graduating, I plan to continue my education towards a Masters of Social Work.  In the future, I plan to work in a macro level area of social work where I can advocate and make meaningful impact on programs, policies and the community. 
---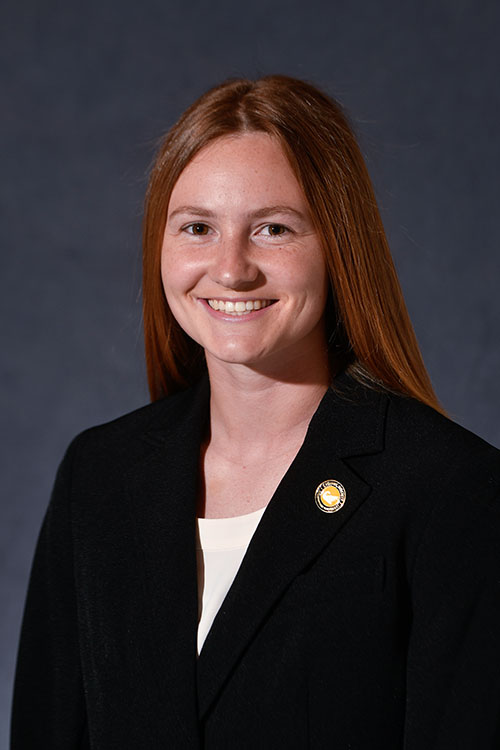 Name: Camree Patterson
Hometown: York, PA
College/Major: SCTE / Biology, Pre-Medicine 
Why did you choose MU:
I chose Millersville University because of the great academic programs and its opportunities it offers its students. The College of Science and Technology provided many great resources on student research projects, along with many other clubs and organizations to participate in which really helped me decide on Millersville University. Aside from the great academics, the campus has a community feel to it, is in a great location, and is a beautiful campus. 

Future plans: 
After graduating from Millersville University, I plan to attend medical school to get my MD and PhD in neuroscience to eventually become a neurosurgeon. 
---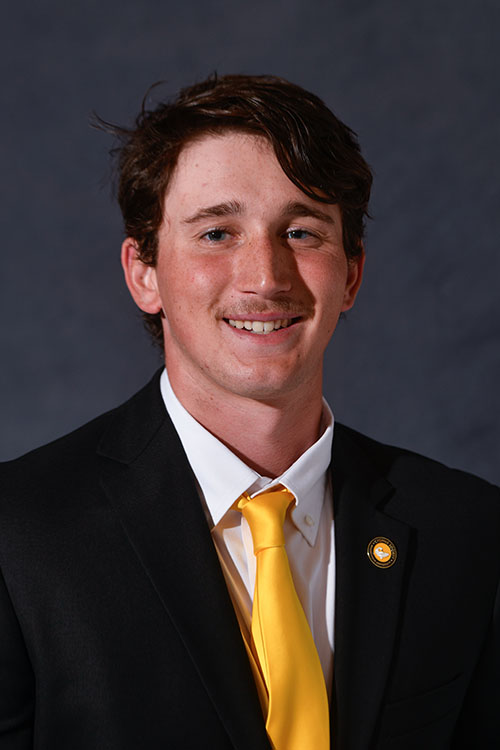 Name: Harry Prince
Hometown: Thornton , PA
College: Science and Technology
Major: Applied Engineering & Technology Management-Advanced Manufacturing Technology
Why did you choose MU:
I chose MU because of the great academic and baseball programs. Applied Engineering offered a more experiential approach to engineering that has contributed to my success in the classroom. Being a member of the Baseball team has also been an important part of my experience here. Our program values of selfless and relentless have really made me who I am today. The alumni at MU also made coming here easy, each alum I have met has nothing but great things to say about their time at Millersville. I also have really grown to appreciate the numerous opportunities that MU offers its students to grow through various on and off campus activities and organizations.
Future plans:
After graduation I plan on working and being successful in the Automation and Robotics industry. Through my educational experience here at MU, I've gotten to learn what I am very passionate about and am very lucky to have had the opportunity to explore my interests in a hands-on approach. I hope to gain real world experience through my internship this summer with Precision Cobotics in Lititz, PA. Through my internship, I plan on learning as much as I can to be successful as an automation engineer.
---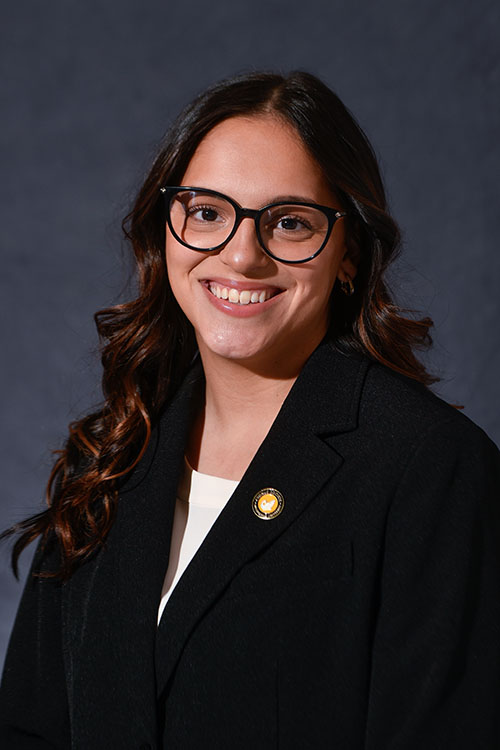 Name: Kayla Rivera
Hometown: Columbia, Pa
College/Major: AHSS / Graphic and interactive design major
Why did you choose MU:
I chose Millersville University because after transferring from another school and completely changing my major, Millersville gave me the opportunity to pursue a creative degree and still be close to home. Millersville also offers many opportunities for their students such as clubs, internship opportunities, sports, and for creatives like me, they allow us to put our skills to use and gain experience through different events, student shows and so much more! At Millersville, you never feel out of place, and I really love that.
Future plans:
My future plans are to work in the marketing department of a company where I can belong to a field that engages with its clients/customers and has a positive impact. I would love to work in either the fashion, beauty, or sports industry. I enjoy photography and I would love to be able to utilize that in my career as well. I have been given the opportunity to photograph for authors and for the front cover of magazines and I truly enjoyed that and would like to continue using my photography to capture special moments for others.
---
Name: Allison Ross
Hometown: Havertown, PA
College/Major: EDHS / Early Childhood Education Major
Why did you choose MU:
I chose Millersville because when I first stepped on campus during my first college tour I felt immediately at home, and Millersville matched the image of what college was to me. I also was very excited about the teacher preparation program that Millersville has and the opportunities that could come from being a member of the program.

Future plans:
Upon Graduation I plan to work as an Elementary School Teacher in Delaware County where I grew up. I also plan to return to school to complete my Master's degree in Educational Psychology and School Counseling.
---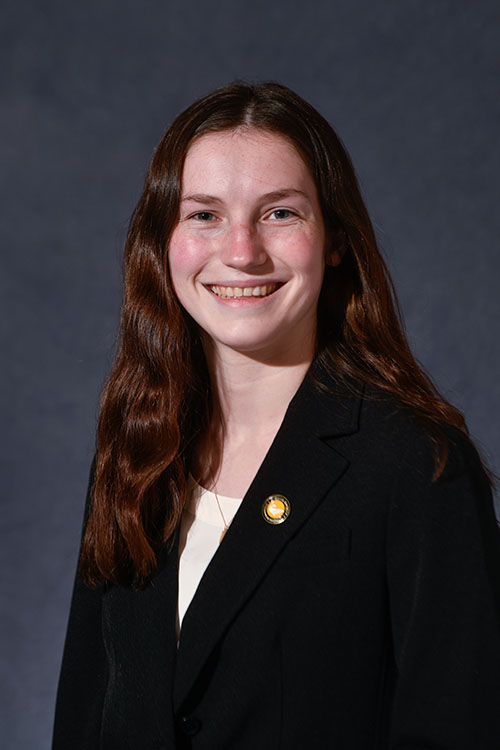 Name: Kennedy Ross
Hometown: Kennett Square Pennsylvania
College: Education and Human Services / Dual Major: Early Childhood Education and Special Education
Why did you choose MU:
I first applied to MU because of its outstanding education program, complete with countless field experience opportunities and devoted professors. When I toured MU, I realized I loved more than just that. The endless opportunities for student engagement, inclusivity, and professional development captivated me and led me to make my life-altering decision to attend MU. I feel much more prepared for my teaching career, and for life, with the experiences and opportunities offered here to grow my professionalism, leadership, and communication skills. 
Future plans:
As of now, I plan to become a general education teacher preferably between the first and fourth grades and am open to doing so anywhere in the country. A few years into my career, I would like to pursue a master's degree possibly in education or administration, or professional development work in science education. 
---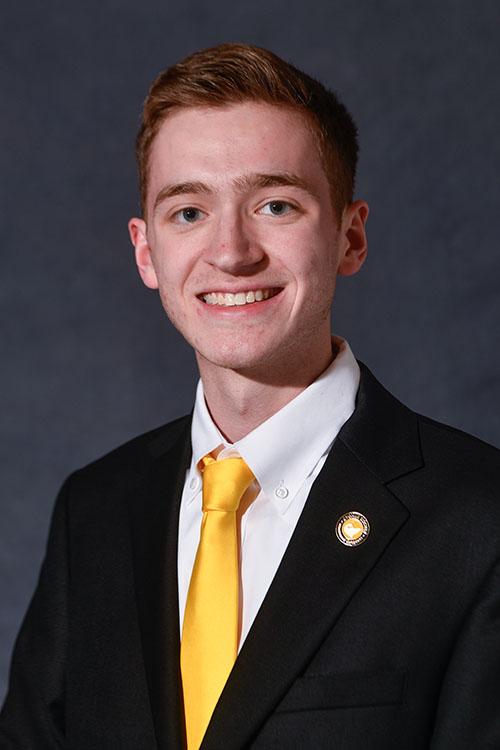 Name: Kyler Stigelman
Hometown: Lancaster, PA
College/Major: CSTE / Computer Science, College of Science and Technology
Why did you choose MU:
I enrolled in a math class through dual enrollment in high school, and I had a great experience during my time in that class. I also attended a couple of technology summer camps here at Millersville. Everyone I met during those times were very welcoming and friendly. When it came time to selecting a college, I wanted to stay at Millersville because of how much I enjoyed the community here.
Future plans:
After I graduate, I plan to stay in the Lancaster area and start my career as a software developer.