Dr. Tanya Kevorkian
Associate Professor of History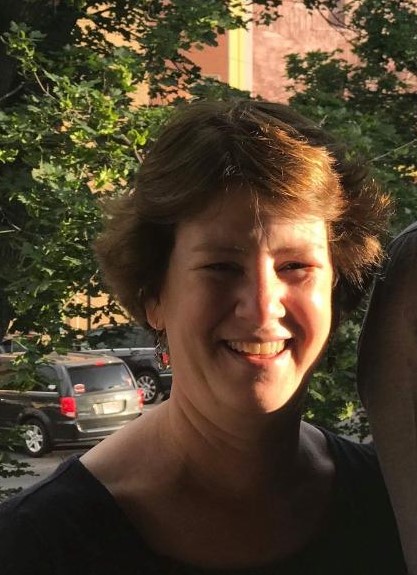 Office Hours
M: 2:45 - 3:45 PM
T: 3:00 - 5:00 PM
R: 3:00 - 5:00 PM
Comments: Email in advance; office hours may be held by phone or on the covered walkway in front of McComsey when temperature allows.

Courses
HIST 101: Europe and the World, 1350-1789
HIST 218: People and the Environment in Europe and the Americas, 1500 to Present
HIST 224: Modern Germany (from 1806)
HIST 225: German History, 1945 to the Present
HIST 320: Renaissance and Reformation
HIST 406: Senior Seminar
HIST 453: Indians and Colonists in Pennsylvania, 1682-1789
HIST 505: Readings in Early Modern Europe
HIST 611: Social History of Music in Europe 
Education, Research Interests and Awards
Dr. Tanya Kevorkian's teaching and research interests include Germany, music, colonial Pennsylvania, and environmental history.
Education:
B.A., History and Music, Mount Holyoke College, 1987
M.A., History, Johns Hopkins University, 1993
Ph.D., History, Johns Hopkins University, 1997
 Books: 
Baroque Piety: Religion, Society, and Music in Leipzig, 1650-1750 (Ashgate Press, 2007)
Music and Urban Life in Baroque Germany (forthcoming, University of Virginia Press, March 2022)
 Awards:
National Endowment for the Humanities Fellowship, academic year 2012-13, toward the completion of Music and Urban Life in Baroque Germany.
Summer Faculty Fellowship, McNeil Center for Early American Studies, University of Pennsylvania, Summer 2010.
Scheide Prize, American Bach Society, for Baroque Piety, May 2008.
Mellon Regional Faculty Fellowship, Penn Humanities Forum, University of Pennsylvania, academic year 2007-08.
Scheide Research Award, American Bach Society, 2003-04.
 Articles:
"Town Musicians in Bach's Family and Musical Life," in Stephen Rose, ed., Bach in Context (forthcoming, Cambridge University Press, 2022).
"The Leipzig Audience of the St. Matthew Passion in the First Half of the Eighteenth Century," in Mark Peters & Reginald Sanders, eds, Compositional Choices and Meaning in the Vocal Music of J. S. Bach (Lexington Press, 2018).
"The Musician's Household," in Robin Leaver, ed., The Routledge Research Companion to Johann Sebastian Bach (Routledge, 2017).
"Pietists and Music," in Douglas Shantz, ed., A Companion to German Pietism (Brill, 2015).
"The Use of Space and Movement in Musical Performance during the Baroque Era," in Karin Friedrich, ed, Die Erschliessung des Raumes: Konstruktion, Imagination und Darstellung von Räumen und Grenzen im Barockzeitalter (Wolfenbütteler Arbeiten zurBarockforschung) (Harrassowitz, 2014).
"The Church, the Street, the Tower, and the Home as Sites of Religious Music-Making in Urban Baroque Germany," in Bruno Blonde and Meeus Hubert, eds, Music and the City. Perspectives on Musical Cultures and Urban Societies in the Southern Netherlands and Beyond, c. 1650-1800 (Leuven University Press, 2013).
"Early Brethren Hymn-Singing Practices in Context," Brethren Life and Thought, June 2013.
"Town Musicians in German Baroque Society and Culture," German History, special issue on music and history, ed. Celia Applegate, Fall 2012.
"The Reception of the Cantata during Leipzig Church Services, 1700-1750," in Carol Baron, ed., Bach's Changing World:  Voices in the Community (University of Rochester Press, 2006) – a reprint of the 2002 Early Music article.
"Changing Times, Changing Music: 'New Church' Music and Musicians in Leipzig, 1700-1750," in Bill Weber, ed., Musicians as Entrepreneurs and Opportunists, 1600-1900 (Indiana University Press, 2004).
"Bach Family" and "Leipzig," in Jonathan Dewald et. al., eds, Europe 1450-1789:  Encyclopedia of the Early Modern World (Charles Scribner's Sons, 2004).
"The Reception of the Cantata during Leipzig Church Services, 1700-1750," Early Music, February 2002.
"Career Paths of Clerics in Early Modern Leipzig," Zeitsprünge:  Forschungen zur Frühen Neuzeit, 2000.
 "The Rise of the Poor, Weak, and Wicked:  Poor Care, Punishment, Religion, and Patriarchy in 18th Century Leipzig," Journal of Social History, Fall 2000.
 "Piety Confronts Politics:  Philipp Jacob Spener in Dresden, 1686-1691," German History, Spring 1998.
 "Laien und die Leipziger religiöse Öffentlichkeit 1685-1725" ("Lay Groups and the Religious Public in Leipzig, 1685-1725"), Arbeitsbericht des Stadtarchivs Leipzig, Spring 1996.