Never Again? Genocide in the 21st Century
The Conference's theme in 2022-23 is "Never Again? Genocide in the 21st Century."
This year's Conference will focus on the question of how what we have learned and understood about the Holocaust can help in appropriately addressing outbreaks of genocide in the contemporary world. Through this theme, we confirm the relevance of the horrifying history of the Holocaust to the current political situations in many parts of the world. One area where the questions of genocide are becoming increasingly dire is the war in the Ukraine. In the context of the Conference, our audiences will be able to have an informed conversation about the enduring threats of government sanctioned or even government-led destruction of racially or ethnically defined populations.
Committee:
Committee:
Committee Chair – Dr. Victoria Khiterer (History Dept.)
Dr. Onek Adyanga (History Dept.)
Barry Kornhauser (Office of Visual and Performing Arts)
Dr. Justin Garcia (Criminology, Sociology, and Anthropology Dept.)
Dr. Kirsten Bookmiller (Government, Policy, and Law Dept.)
Dr. Kasia Jakubiak (English and World Languages Dept.)
Dr. Jill Craven (English and World Languages Dept.)
Rabbi Paskoff (Shaarai Shomayim Congregation)
Miriam Baumgartner (President, Jewish Community Alliance of Lancaster)
General Contact
MU.Holocaust.Genocide.Conference@millersville.edu
P. Alan and Linda Loss Keynote Lecture:
The P. Alan and Linda Loss Keynote Lecture will serve as the anchor/culmination of the Conference in 2022-23. It will feature Dr. Norman Naimark, one of the most internationally well-known scholars on genocide, professor of East European Studies at Stanford University and senior fellow at the Hoover Institution. He is an author of such widely recognized books as Fires of Hatred: A History of Ethnic Cleansing and Stalin's Genocides. Dr. Naimark will visit Millersville University on April 20, 2023. He will meet with the students and give the P. Alan and Linda Loss Keynote Lecture at 7pm in Biemesderfer Hall.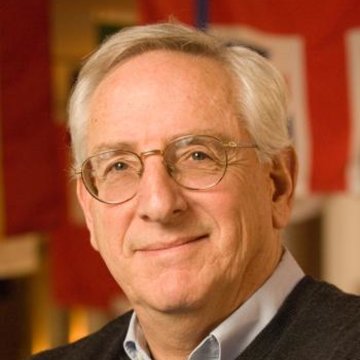 Other Events (TBD):
Class-based student projects and presentations
Workshops
Additional Speakers