MU Foundation Board of Directors
Officers
 Joseph Garner, MBA '90
Joe joined our board in 2016, after having served on the board previously from 2004 to 2011 and as president from 2009 to 2011. He's currently serving as president of the board. He previously served as chair of the board's investment committee. He received a Master of Business Administration from the University of Pittsburgh Katz Graduate School of Business and graduated magna cum laude with a bachelor's degree in economics from Millersville University. Joe is the director of research and a member of the small-cap and mid-cap portfolio management teams at Emerald Asset Management. He is also a manager of the Emerald Growth Fund. In his spare time, Joe enjoys volunteering with the Boy Scouts of America, baseball, tennis and traveling. He and his wife, Elizabeth (Millersville '91), have three children, Peter, Charlotte and Thomas.
 Darryl L. Landis, M.D., MBA '85
Darryl joined our board in 2014. He earned a bachelor's degree in biochemistry from Millersville University in 1985 and went on to obtain a medical degree from Perelman School of Medicine at the University of Pennsylvania, as well as a Master of Business Administration from the Fuqua School of Business at Duke University. He is managing partner of Mustard Seed Venture Partners LLC, a boutique advisory and investment team committed to transforming health care delivery through clinical innovation, personalization of care and precision health. His hobbies include gardening and Middle Eastern culture. He and his wife, Suhaila, are the proud parents of three sons, John, Michael and Justin.
 Suzanne Walstrum '94
Suzanne joined our board in 2018. She graduated from Millersville University in 1994 with a bachelor's degree in business administration. Suzanne is vice president, insolvency investment services with PRA Group Inc. In her spare time, she enjoys traveling, cooking, reading and spending time with family. She and her husband, Michael, have a son named Jack.
 Kemah e.P. Washington, ED.D. '03
Kemah joined our board in 2019. He earned a bachelor's degree in public relations from Millersville University in 2003 and a doctorate in higher education from North Carolina State University. Kemah is the founder and partner of BRANDilly Marketing & Creative in Raleigh, North Carolina. In his spare time, Kemah volunteers with a number of faith-based and missions-based organizations and enjoys spending time outdoors. He loves golfing, spending the day at the lake, deep sea fishing, gardening, working with his hands and, of course, spending time with his wife, Brandi, and his daughters, Kennedi and Parker. 
Members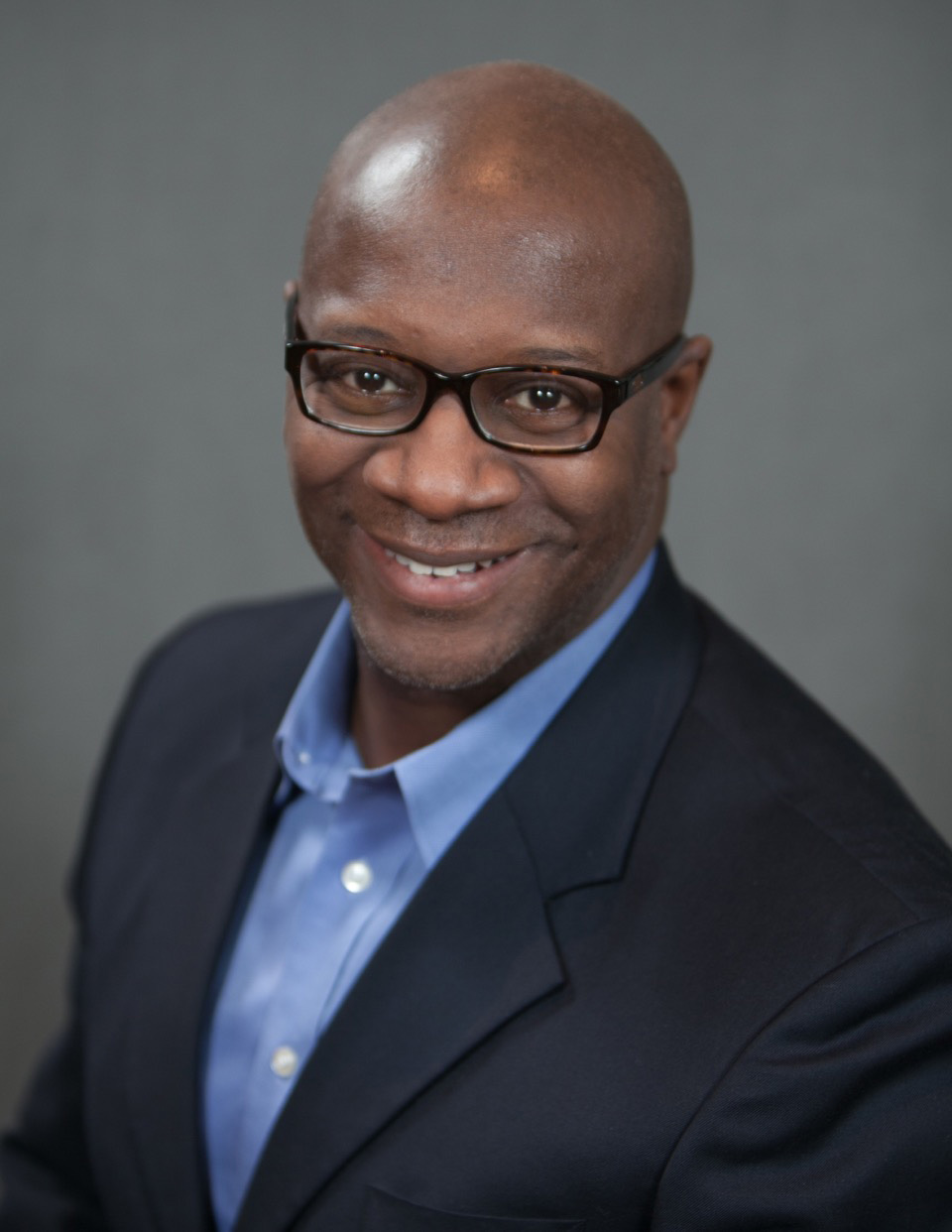 D.A. Abrams '85



D.A. Abrams joined our board in 2023. D.A. played collegiate tennis at Millersville University and earned his undergraduate degree in business administration with a concentration in accounting in 1985. Subsequently, he earned a master's degree from Metropolitan State University in St. Paul, Minnesota. D.A. earned his Certified Association Executive (CAE) credential in 2010.

He is the Chief Operating Officer at Groundswell in Washington, D.C. In his role, D.A. is responsible for finance, information and technology systems, human resources, and overall operations.

D.A. currently serves as the Chairman and President of the Black Tennis Hall of Fame, the National Association of Asian American Professionals Board of Directors (Treasurer), and he is a former President of the Diversity & Inclusion Sports Consortium.
 Susannah Boyle, Ph.D.
Dr. Susannah Boyle joined our board in 2021. Dr. Boyle began her teaching career by teaching elementary special education students in Baton Rouge, Louisiana. She earned a Master of Education (M.Ed.) in Special Education from the University of New Orleans and a doctorate in Special Education from Penn State University.

Boyle has been a faculty member at Millersville University in the Department of Early, Middle, and Exceptional Education since 2017. She teaches special education courses to pre-service and in-service special education teachers, including upper-level courses focusing on learners with severe disabilities. 

Boyle has written several articles and presented at numerous conferences on topics related to focusing on students with severe disabilities, literacy and science interventions for diverse learners, and preparing pre-service teachers to teach all students. 

As a faculty member, Boyle has been a donor to the Millersville University Scholarship Fund, African American and Latino Scholarships, and the EPPIIC Student Compassion Fund. 
Ximena Catepillán, Ph.D.
Dr. Ximena Catepillán joined our board in 2021. Dr. Catepillán began her teaching career at Universidad de Magallanes by the Strait of Magellan in Chile. She earned a Magister in Mathematics at Universidad de Santiago, Chile, and a Master of Science at the University of Iowa before obtaining a doctorate degree in Mathematics at the same institution.

Catepillán retired from Millersville University in August 2020 after teaching mathematics for 29 years. Between 2006 and 2019 she taught numerous ethnomathematics courses for Millersville University students with archaeologists from the Maya Exploration Center at the Yucatan Peninsula, Mexico. Currently, she is teaching a graduate Ethnomathematics course at Universidad de Santiago, Chile, and is actively working in the area of Ethnomathematics with a focus on the Pre-Columbian Americas. In 2015 Ximena co-wrote the textbook Mathematics in a Sample of Cultures by Kendall-Hunt, for her Ethnomathematics courses. The second edition of the book was launched in 2018.

Catepillán is the past Chair of the Eastern Pennsylvania & Delaware section of the Mathematical Association of America; she is currently serving in a variety of committees at the section and at the national level. She previously served two terms on the Foundation Board by the appointment of Dean Edward Shane. Ximena has been a donor to Millersville University since 1992 who also contributed to the Dr. Rosario Caminero Scholarship Endowment.
 Jennifer Chambers, M.D., MBA, FACP '81
Dr. Jennifer Chambers joined our board in 2021. Dr. Chambers is Senior Vice President & Chief Medical Officer at Capital BlueCross in Harrisburg, PA. She joined the Capital BlueCross medical staff in 2007. Dr. Chambers is currently responsible for clinical strategy and leadership across the organization and is responsible for Clinical programming, including Utilization Management and Care Management programs, as well as Medical Affairs, Medical Policy, Corporate Coding Unit, Accreditation and Performance Improvement.

Dr. Chambers graduated from Millersville in 1981 with a B.S. in Medical Technology. She earned both her medical degree and MBA from Penn State University (Internal Medicine award recipient and the Janet M. Glasgow Memorial Achievement Citation from the American Medical Women's Association). She completed her internship and residency at the Penn State Milton S. Hershey Medical Center and served as chief resident and instructor in the Department of Medicine. She is board certified in Internal Medicine (Resident Humanitarian Award and the Resident Award for Outstanding Achievement in Patient Care-Hematology/Oncology) and in hospice and palliative medicine.

She and her husband, Mike, live near Hershey, PA. and are the proud parents of three children.

Jennifer and her husband established the Michael Vaughan Chambers Integrated Studies Housing Scholarship.
 Abram W. Diffenbach '73
Abe joined our board in 2019. He earned a bachelor's degree in economics from Millersville University. Abe is a retired financial advisor from Janney Montgomery Scott LLC. He enjoys traveling, skiing, reading and spending time with his grandchildren. Abe and his wife, Karen, have four children and five grandchildren. 
  


JoHN HELD '02


John Held joined our board in 2023.
John is a 2002 graduate from Millersville University with a BS in Speech Communications. John participated in Intramural soccer and street hockey at MU.  As a student, he was part of the Bowling Club, Roller Hockey Club, Student Senate, Public Relations Student Soc AM, and University Activities Board (President & Vice President). He has stayed involved as a volunteer at the University, lastly as the outgoing President for the Millersville University Alumni Association Board of Directors.

He is Director of Communications and Brand Management for the American Board of Internal Medicine. In his role, John controls and oversees the flow of communication and information between ABIM and the public. 
John is married to Laura '04.


 

CHERYL D. HOLLAND-JONES '78



Cheryl Holland-Jones joined our board in 2023. She is deeply concerned about working with the community to improve the conditions and quality of life in Lancaster City. Cheryl, now retired, was the Executive Director of the Crispus Attucks Community Center from 2004-2019.

Cheryl attended public school until 10th grade, after which she enrolled in Lancaster Country Day School and graduated as the first African American graduate of the school. She attended Shippensburg University and graduated from Millersville University with a BA degree in Psychology in 1978.

Cheryl is married to David Jones '91 and has two children. Cheryl enjoys spending time with her two grandchildren. She is a member of Alpha Kappa Alpha, Inc. Sorority. She supports several non-profit and community organizations. She and David support the Hazel Jackson Scholarship- named in memory of Cheryl's mother, Hazel Jackson.


 

ARMOND KINSEY '95



Armond Kinsey joined our board in 2023. He is a 1995 graduate from Millersville University with a BS in Speech Communications. During his Undergrad years he was involved in The Black Student Union and is a member of Kappa Alpha Psi, Incorporated.

Armond is the Vice President and Chief Diversity Officer at Atlantic Health System, where he's charged with leading a transformational agenda to infuse diversity and inclusion throughout the organization.

In this role Mr. Kinsey guides, integrates, monitors and evaluates diversity and inclusion efforts across Atlantic Health System to ensure they are in alignment with the mission and priorities of the organization. In partnership with leaders from across Atlantic Health System, he works closely on efforts such as diversity and inclusion strategy, diversity recruitment and retention efforts, diversity council, supplier diversity, corporate social responsibility as well as a myriad of other initiatives aimed at reducing healthcare disparities and supporting the recruitment, retention and development of 17,000 employees.

He's a member of The National Association of Health Services Executives and he's also on the board (and past president) of the Sickle Cell Foundation at The Children's Hospital of Philadelphia. When not working, Mr. Kinsey enjoys traveling, photography and spending time with his family.


 

DR. G. Terry Madonna '64



Dr. G. Terry Madonna joined our board in 2023. Madonna is a 1964 graduate of Millersville University with a BS in Education in Social Studies and an M.A. and Ph.D. in political history from the University of Delaware. During his Undergrad years he was in the Economics Club, Orientation Guide, and in Intramural Sports. He has remained active as a volunteer and served on the 150th Anniversary Committee.

Madonna has received numerous awards and honors. He is the recipient of a Distinguished Professor award by the Pennsylvania Department of Education, the President's Medallion at Millersville University, and a special commendation for scholarship and leadership from the Board of Governors of the State System of Higher Education. He is Emeritus Professor of Government at Millersville University.

Additionally, he has been named an "Outstanding Speaker of the Year" by the Speech Communication Society of Pennsylvania, has been awarded a lifetime achievement award by the Central Pennsylvania Chapter, American Society of Public Administration, has served as a Commonwealth Speaker by the Pennsylvania Humanities Council, and was given the Daniel Roselle Award by the Middle States Council for the Social Studies.
 David morris '01
David Morris joined our board in 2020. David received his undergraduate degree from Millersville in Business with a concentration in Marketing and then his MBA from the University of Delaware in 2015. As Executive Director for the American Heart Association, David oversees all of their work in Delaware. His hobbies include exercising and playing golf. He is an avid runner as well. David is the proud father of two little girls, Harper and Ilana. His favorite thing in the world is to spend time with them! 
  Sylvia shellenberger '71 ph.d.
Sylvia Shellenberger joined our board in 2020. She received her undergraduate degree (1971) and Master's degree (1974) from Millersville University. She went on to do her doctorate in psychology at the University of Georgia. For 36 years, she worked as a psychologist and professor of Family Medicine at Mercer University School of Medicine in Macon, Georgia. She retired as Emeritus Professor in 2016 and moved back home to Lancaster County in 2017. Highlights of her career were that she was a Fulbright senior scholar in Argentina in 2002 and she gave a commencement address at Millersville University in December of 2010. Currently she volunteers at the Literacy Council in Lancaster teaching medical English to doctors and other health care professionals from Cuba and other foreign countries. She loves speaking Spanish and taking Latin dance lessons. 
  Angel Shelley-Royal '02
Angel joined our board in 2018. Angel is a proud alumna of Millersville University and earned a Bachelor of Arts in psychology and a Bachelor of Science in special education in 2002. She continued her studies and received a Master of Science in school psychology from Eastern University. Currently, Angel is pursuing a doctorate in educational leadership and management with a concentration in special education at Drexel University. Angel has worked as a certified school psychologist for over a decade with the School District of Philadelphia and is a member of the Association of School Psychologists of Pennsylvania. One of Angel's greatest pleasures is traveling with family.  Angel and her husband, Leonard, have two sons who are devoted Philadelphia Eagles fans. 
 Stevi sprenkle '12
Stevi joined our board in 2019. Stevi Sprenkle is a 2012 graduate of Millersville University with a Bachelor of Arts in government and political affairs. Stevi also earned a Master of Public Administration and a public budgeting and financial management certification from Penn State University in 2016. Stevi is currently an analyst for the Pennsylvania Legislative Budget and Finance Committee, a bipartisan and bicameral committee of the Pennsylvania General Assembly. Stevi resides in York with her husband, Drew, and their daughter, Hensley. 
 Bill Stadden '02
Bill joined our board in 2019. Bill graduated from Millersville University with a bachelor's degree in economics and minors in finance and accounting. He works in finance related roles in banking, construction and health care. Bill enjoys volunteering with the Lancaster Safety Coalition, fishing and running. He is married to his high school sweetheart, Laurie, and they have two children, Caroline and Luke. 
 Holly Trego '98
Holly joined our board in 2020. She earned a bachelor's degree in computer science from Millersville in 1998 and a master's degree in computer science from The Pennsylvania State University. Holly is a manager of IT Solutions. In her spare time, she enjoys reading and watching IndyCar racing. Holly and her husband, Terrance, have two daughters, Teresa and Maria. 


 Denise WERNER '96
Denise joined our board in 2021. She is the eCommerce Project Manager at MATHESON in Warren, NJ, responsible for upgrading the company's legacy website to Adobe Commerce. Prior to joining MATHESON, Denise was a cryptocurrency trader and an accounting professional with 15+ years of experience in the corporate world.

Denise came to MU as an international student from Malaysia in August 1993 and graduated in December 1996 with a B.S. in Business Administration with Finance and Marketing concentrations. Denise participated in the MU International Students Affairs and volunteered at different MU events and churches.

In her spare time, Denise enjoys cooking, pickleball, and time outdoors with her husband and 16-year-old daughter in and around their hometown of Warwick, NY. Denise's other hobbies include photography, painting, crocheting, cooking, and traveling.

Denise has contributed to the Pond Restoration Fund and EPPIIC Student Compassion Fund.


 JENNIFER WOOD, PH.D.  
Dr. Jennifer Wood joined our board in 2022. Dr. Wood earned a B.A. in Communication at Rockhurst College in Kansas City, Mo. She earned her M.A. in Media Communication and Management at Webster University and a Ph.D., Interpersonal Communication (with an emphasis in organizational communication) at Bowling Green State University.

Wood is an associate professor in the College of Arts, Humanities and Social Sciences.  Her research interests include service learning, organizational culture, public speaking, and instructional communication. Wood was named 2021 Mentor of the Year by PRNEWS. In addition, she was MU Educator of the Year in 2015. 

Wood currently serves on the editorial board for the  Southern Communication Journal as book review editor.

Dr. Wood has worked with several local nonprofits including serving as an advisory board member for the Women's Business Center at Assets and as a judge for the Global Shapers Lancaster, Youth Innovation Challenge.