University Theatre
2023 - 2024 Season - inspired by the Bard
NEWLY ANNOUNCED!!
For Audition Signups please click here and schedule your time!
Coming in Spring of 2024: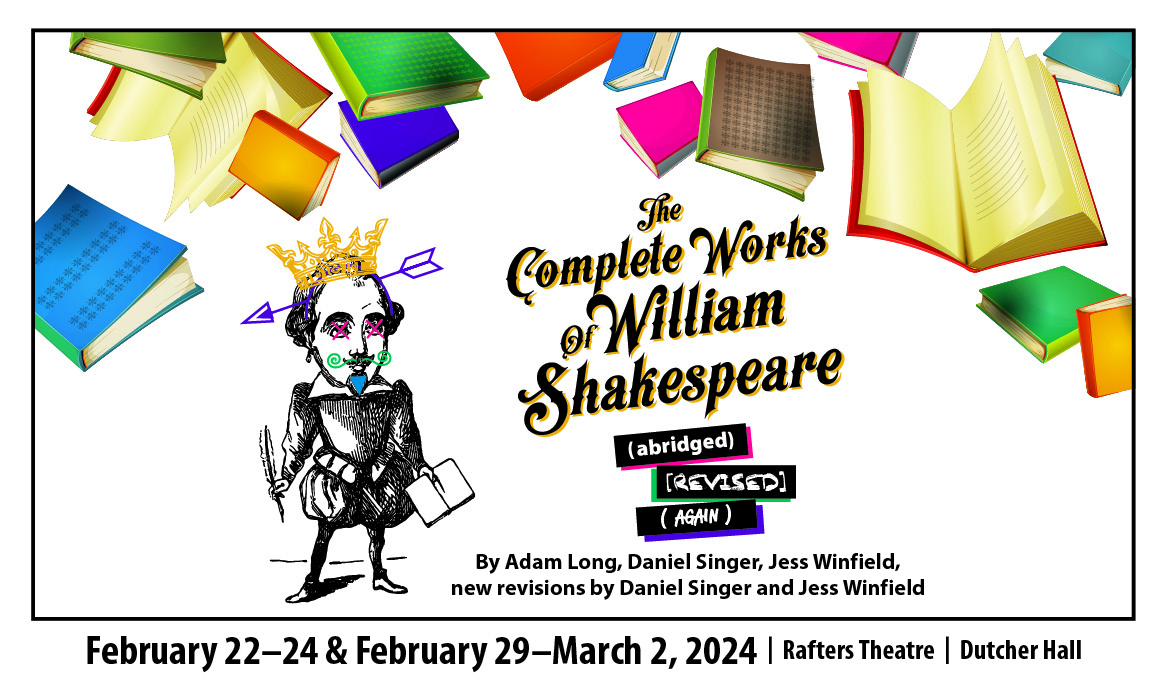 We hope you enjoyed our Fall Production: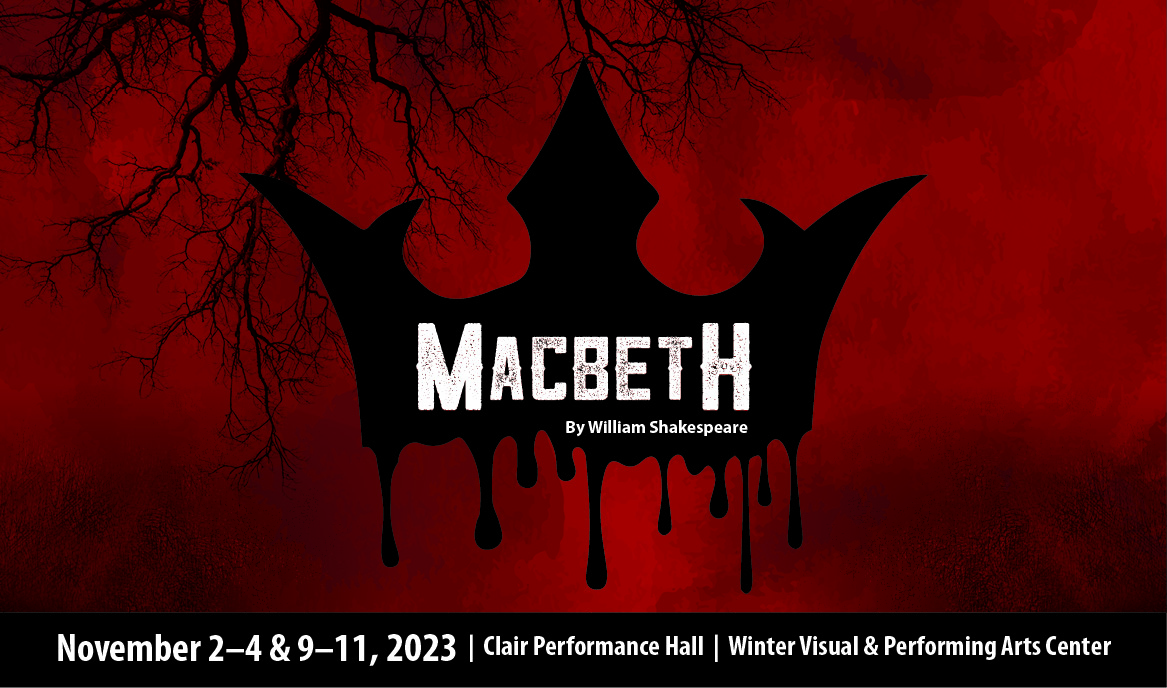 About University Theatre
Millersville University Theatre produces two main stage shows a year which are professionally staffed and directed and open to all MU students to audition and work behind the scenes. University Theatre also provides Communication/Theatre students and all students a place to learn, grow and experience theatre.   
MU Theatre Diversity and Inclusion Statement
Millersville University Theatre is a wholly inclusive artistic and intellectual community enriched and enhanced through the artistic choices and perspectives of its members. Our work on the stage and in the classroom reflects and values the diversity of our community, including the intersectionality of age, disability, race, ethnicity, national origin, gender, sexuality, class, religion, and other identities that are represented in our community now and in the future.

We aspire to recognize and adopt equitable practices with generosity, sincerity, and meaningful engagement. We embrace the responsibility to foster and maintain a community of belonging that is built on respect, collaboration, and creativity.

Finally, Millersville University Theatre strives to embody Millersville University's EPPIIC Values of Exploration, Professionalism, Public Mission, Inclusion, Integrity, and Compassion. We reaffirm the university's commitment to "supporting and advancing the diversity" of our campus community and "fostering an environment that is inclusive and respectful of all people."
Contact Information

 

Physical / Shipping Address:
University Theatre
30 Ganser Loop
Millersville, PA 17551

 

USPS Mailing Address:
University Theatre 
Communication and Theatre Department
PO Box 1002
Millersville, PA 17551