College of Education and Human Services
College of Education and Human Services Home
Dean's Welcome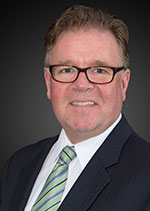 Welcome to the College of Education and Human Services.  We are the home of many of Millersville University's programs in the helping professions.  Our faculty and staff are eager to help you prepare for rewarding careers in education, psychology, school counseling, wellness and sports, and social work.
Our programs in educator preparation, from the undergraduate to the doctoral levels, are designed with 21st century teaching and learning in mind, but built on a tradition of excellence that dates back to 1855 when Millersville was founded as the first Normal School to prepare teachers for classrooms in 19th century Pennsylvania.  You will find programs in early childhood, middle level, secondary, and special education from which to choose.  In psychology, we expose undergraduates to a host of psychological perspectives in the study of human behavior, and prepare graduate students for positions in clinical psychology, school psychology, and school counseling.  If you have interest in sports journalism, sports management, athletic training or athletic coaching, our Department of Wellness and Sports Sciences is where you will want to visit.  Finally, the bachelor's, master's, and doctoral programs in the School of Social Work will prepare you to enhance human and community well-being, and promote social and economic justice.
Programs in Millersville's College of Education and Human Services truly encompass a holistic approach to preparation in the human services – academic, cognitive, affective, motoric, and social.  I look forward to you joining our community!
Dr. George P. Drake, Jr.
Dean, College of Education and Human Services

#1 in Earning Potential!
Millersville University is recognized as a top destination for teacher education. As a matter of fact, Millersville University received the #1 spot in "Your degree will earn you the most from these colleges" list, published on CNNMoney.com, for graduates with an education degree.
Professional Educ.