Welcome Transfer Students!
Millersville University welcomes transfer students from other regionally accredited institutions.
Nationally, 60% of students begin their education at one institution and complete their bachelor's degree at another.  Annually, nearly 700 transfer students chose Millersville to continue their educational journey. Our aim for this site is to provide transfer students the essential information they need to apply and transition into Millersville University.
---
Ready to move from your community college to a 4-year institution?  Millersville is ready for you! Learn more.
---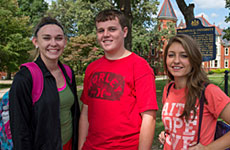 You began your educational journey elsewhere. You're ready to make a change.  Millersville invites you to continue your path towards a quality education second to none. Find out how!
---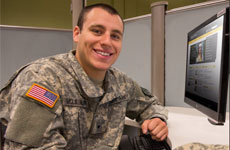 ---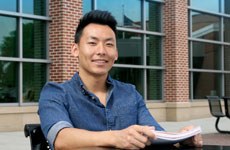 ---
Want to pursue your BSN? Want to compete in NCAA Division II athletes? Did you begin your education at a technical school?  If so, click here to begin your next steps towards a Millersville degree.
---
Next Steps: Resources for Transfers
After you have been admitted please take advantage of our transfer student resources website or view the Fall 2017 Getting Started guide to ensure you have the information needed to start at Millersville University.
Meet Your Admissions Counselor