Campus Clubs
Student Organizations
Bible Campus Ministries is a nondenominational student-led Christian Organization that provides students with the opportunity to explore, examine, experience, and express their faith in Jesus Christ in a supportive community. Bible Campus Ministries' desire is to empower young adults to embrace their faith by providing positive outlets that enhance their spiritual development and promote spiritual wellness while helping students recognize their full potential. Bible Campus Ministries recognizes and values diversity and has historically provided a space were underrepresented students and students of color have enjoyed expressing their faith within the BCM community. 
College Bible Fellowship/Athletes Bible Fellowship (CBF/ABF)
College Bible Fellowship/Athletes Bible Fellowship is a group of students that meet every week for Bible study and fellowship. This is an encouraging and uplifting place that will challenge your life at the same time. All are welcome! Meetings are on Mondays at 7 PM in the downstairs livingroom of the HUB.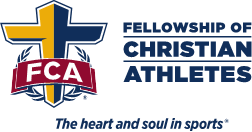 Fellowship of Christian Athletes (FCA)
Fellowship of Christian Athletes has a mission to present the word of God to the college athlete in an effort to bring about victory in life beyond game day.
Hillel's mission is to enrich the lives of Jewish undergraduate and graduate students so that they may enrich the Jewish people and the world.
Our mission is to create a Catholic environment where Millersville University students can encounter Christ through prayer, Sacraments, and community so that they can become engaged adult Catholics and future saints.  Come and check us out at MillersvilleCatholic.com or come to the Newman House at 227 N. George St.
The purpose of The Navigators is to help people "navigate" life with a focus on Jesus Christ, coming alongside to support them as they walk with Christ in their lives. With a focus on one-to-one relationships and small group Bible Studies.
Reformed University Fellowship (RUF)
Reaching Students for Christ, Equipping Students to Serve
The vision of UCM is to provide environments and opportunities for students to explore, experience, engage, and express the Christian Faith.
University Christian Fellowship (UCF)
Our goal at UCF is to introduce MU students to Jesus and see them established in a life of faith in God. We are a genuine family and welcome all who come our way!