Elizabeth Rickrode
(she/her)
Graduate Assistant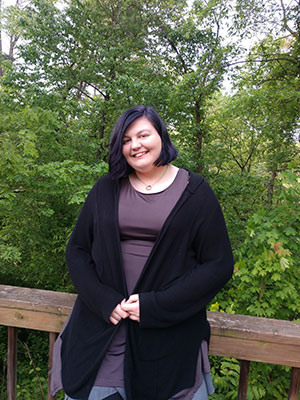 Contact Information
Office: Caputo 206
Phone: 717-701-2039
Hours
M: 8:30-12:00, 12:30-4:00 PM
T: 5:00-8:00 PM
W: 5:00-8:00 PM
R: 8:30-12:00, 12:30-4:00 PM
Comments:

Elizabeth Rickrode is a graduate student in Millersville University's English as a Second Language graduate program. She has worked for Dr. Dietrich since the Fall of 2019. Elizabeth is the BSE STEM Engagement graduate assistant who helps to build a sense of community among BSE STEM students. She was also a member of the Women in STEM LLC from Fall 2019 to Spring 2022. In her free time, Elizabeth enjoys listening to music, reading, and going to concerts when she can.