Dr. Mike Gumpper
Professor of Economics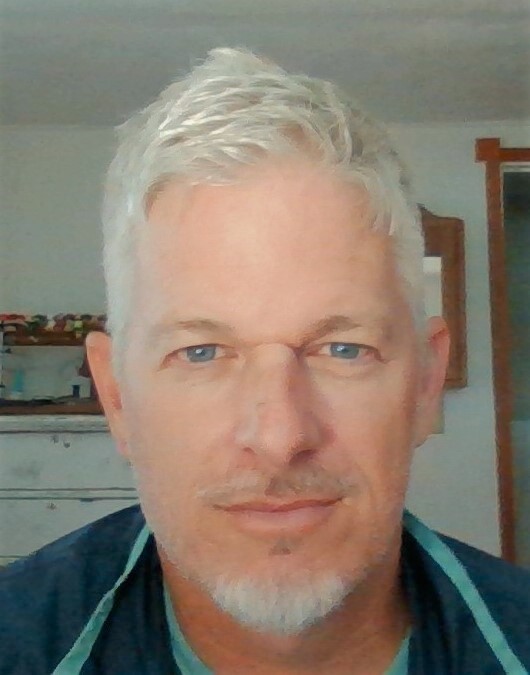 Contact Information
Office: McComsey 330*
Phone: 717-871-7182
Fax: 717-871-7934
Office Hours
T: 11:30 - 1:00 PM*
W: 12:00 - 1:00 PM/5:00 - 6:00 PM*
R: 11:30 - 1:00 PM*
Comments: *Spring 2022 office hours by appointment.  Email me for link to online office hours.

Course Information:  Students enrolled in courses are advised to check their MU email 1-2 weeks prior to the start of the semester for important course information. 
Advisement:  Advisees should check their MU email 1-2 weeks before class registration for information regarding advisement times and guidelines. 
Courses:
Econ 100: Intro Economics: The Economics of Social Issues (G3)
Econ 102: Principles of Microeconomics (G3)
Econ 246: Economics of Health and Health Care (G3)
Econ 307: Environmental Economics (G3, W)
Econ 316: Public Finance (G3)
Econ 355: Economics of Sex, Drugs, and Religion (G3)
Econ 507: Environmental Economics and Policy (core course in the MSISA program)
Mike's teaching interests include microeconomic theory, environmental economics, health economics, public finance, and economic education. Mike's research interests include environmental economics, economic education, and the economics of higher education.

Professional highlights include: 
Faculty Advisor for the Marauder Fund, Sep 2017 - Sep 2021; Faculty Advisor Elect, Sep 2021 - present: The Marauder Fund (MF) is a student investment organization and extracurricular activity where students will be in charge of managing and investing a portion of the Millersville University endowment in the stock market, providing students with hands-on, real-world, investment experience.  Undergraduate members of the organization develop and manage an investment portfolio in US equities.  In addition,  members of the MF will participate in educational events and activities created and sponsored by the student association. Events and activities will focus on facilitating and enhancing learning on topics related to financial markets including saving and investing, corporate finance, financial market regulation, business ethics, fiscal and monetary policy, financial and managerial accounting models, and career development in financial services. Modeled on other undergraduate investment organizations from across the nation, the MF will provide students with an opportunity to invest and manage real money, network with alumni and regional professionals, and gain real-world experience. 
Director of the Center for Economic Education (CEE), 1996-2016: Provided support and training to area educators who participated in programs offered by the National Council for Economic Education such as the Stock Market Game and the Economics Challenge. From 1996-2016, Mike presented over 95 professional development workshops and seminars to over 1900 k-12 teachers and received numerous grants and corporate sponsorships totaling over $400,000 to support the center's activities, Millersville University, and regional economic education initiatives.  Although the Pennsylvania Partnership for Economic Education is no longer active, Mike still provides his expertise in economic education as a consultant for the regional k-12 community. 
"Do Consumer's Respond to Ecolabels?: Evidence from a Market Experiment Using Contingent Valuation," published in the Pennsylvania Economic Review, Spring 2000.
Project director and principle researcher of "An Interdisciplinary Approach to Benefit Cost Analysis of Public Farmland Preservation Programs" (co-authored by Gary Hovinen and Charles Geiger) - a research study that quantifies willingness to pay for public farmland preservation. This report was rated the #1 project by the Center for Rural Pennsylvania's Board of Directors in 1999.
Project director and primary author of Economics and the Environment: Focus on Land Use and Farmland Preservation - a textbook for teaching environmental economics at the 9-12 grade level. This text was published in 2005 by EconomicsPennsylvania (PA Partnership for Economic Education) with funding from the Claneil Foundation and the Pennsylvania Delegation of the Chesapeake Bay Commission.
As a member of the Millersville University faculty, Mike has been involved in projects and consulting activities totaling over half a million dollars in corporate partnerships and government and foundation grants in support of the university's mission. In addition, Mike's research and his connection to economic and personal finance education have resulted in feature stories and quotes in local and regional newspapers including the Lancaster New Era, Lancaster Sunday News, Lancaster Business2Business, Harrisburg Patriot News, Central Penn Business Journal, and Central Penn Parent. Mike has also appeared on WGAL News, Blue Ridge Cable News, WHP 580, and is a three-time guest on WITF's Radio Smart Talk program.  Mike has served as a regional and state judge for the Business Plan Competition and the Economics Challenge.  He has also presented as a guest lecturer for regional organizations, academic institutions, and industry associations including the Villanova and Temple University Centers for Economic Education, Lebanon Valley College, Franklin & Marshall College, Federal Reserve Bank of Philadelphia's Economic Education Program, Rotary Club, Lancaster Estate Planning Council, Central Penn Business Journal's Real Estate Development Conference, and the Pathways Institute for Life Long Learning.

Mike is currently serving his second term as a member of the Millersville University Foundation's Board of Directors.
Mike received his BA in Economics (1991) from the State University of New York at Geneseo and his MS and PhD in Economics (1993, 1998) from the University of Kentucky. He has been a member of the Millersville University faculty since 1995.