Economics
Economics: The major that moves the world
If you want to learn more about the economics of international trade, health care, the environment, national security, and crime, ...if you want to learn more about product markets, financial markets, and labor markets, ...if you are serious about accepting the challenge to help solve the world's problems of inequality, poverty, malnutrition, illiteracy, and climate change... then we encourage you to consider the major that moves the WORLD!
4 Year Academic Plans
What do Economics majors have to say about studying economics at Millersville University?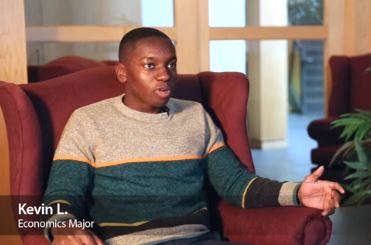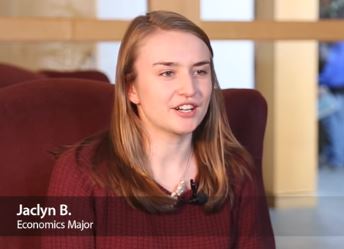 What Economics Is*
Economics is a social science that is at once very broad in its subject matter and unified in its approach to understanding the social world. An economic analysis begins from the premise that individuals have goals and that they pursue those goals as best they can. Economics studies the behavior of social systems - such as markets, corporations, legislatures, and families - as the outcome of interactions through institutions between goal-directed individuals. Ultimately, economists make policy recommendations that they believe will make people better off.
What Economics is NOT*
Economics is not business. Business classes teach professional skills that are useful for starting and operating companies. Business strategy and financial management classes often rely on insights from economics in providing better advice to businesses; much the way clinical psychologists apply the relevant research from academic psychology to help them treat their patients. Economics and business are related, but business is professional training ultimately aimed at making profits, while economics is a science that, in addition to understanding how firms profit maximize, also pursues an improved understanding of our social world.
The Marauder Fund

The mission of the Marauder Fund Student Investment Association (aka: The Marauder Fund, MFSIA, or MF) is to expand the economics and financial market educational experiences available to its student members by promoting and sponsoring workshops, seminars, and career development events based on financial markets and investing. 

Participation in the MFSIA offers its student members a learning experience which shall include exposure to various types of investments, investment strategies, and portfolio construction and management. This hands-on experience, coupled with current events and guest speaker presentations, will serve to contribute to the educational experience of its student members and enhance their learning experience at Millersville University. 

A component of the MFSIA is a student managed investment portfolio (Marauder Fund) that provides students with hands-on investment experience.  Approved and funded by the Millersville University Foundation in the fall of 2017, the MF will provide students with an opportunity to invest and manage real money.