Emergency Operations Plan & Preparedness
Emergency Operations Plan & Preparedness
  Millersville University
Emergency Operations Plan
Section 2 - Emergency Support Functions
Section 3 - Incident Specific Plans
Section 4- Notifications and Checklists
Appendix - Crisis Communication Plan
 Millersville University of PennsylvaniaMillersville, PA 17551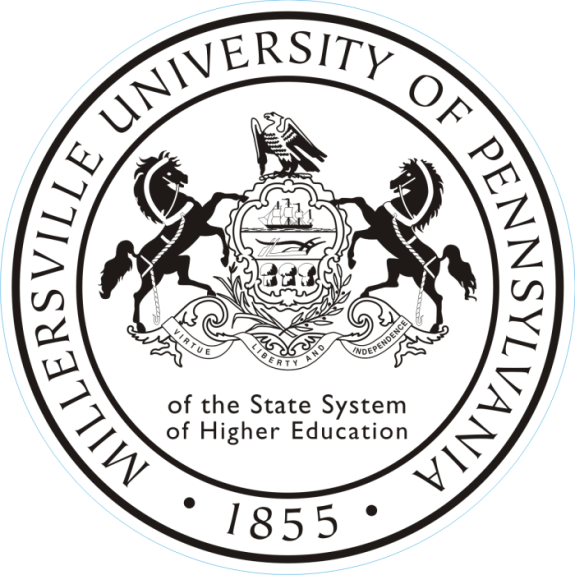 Emergency Drills, Exercises, Trainings
Fire Drills
Schedule and conduct semi-annual academic and administration building practice fire drills
Assist Housing and Residential Programs staff in conducting practice fire drills in resident life buildings
Schedule and conduct other practice fire drills as needed

Fire Safety Training and Education 
To schedule training on how to use a fire extinguisher please contact: 
Paul Hill                                                                                                                                                                                         Director, Environmental Health & Safety                                                                                                                                          #717-871-7066                                                                                                                                                                paul.hill@millersville.edu
What You Should Do To Prepare for an Emergency
Sign up to receive MU Alert text and/or email messages here.
Take part in building evacuation (fire) drills – know how to exit a building.
Know what to do in the event of a campus or building lockdown or shelter in place alert.
Know where to go in a campus building in the event of a severe storm or tornado.
Prepare an Emergency Kit now.
Make an Emergency Plan.
Look for and listen carefully to any emergency communication message or test of an emergency system so that you recognize emergency communications when you see or hear them.
Know the roads you can use to evacuate the Millersville area and the Lancaster County region.
Attend training and education courses to learn more about emergency preparedness at Millersville University.
Emergency Operations Plan
Millersville University has an EOP that conforms to Pennsylvania Emergency Management Agency (PEMA) guidelines. The EOP is distributed to emergency responders both inside and outside the University.
For security reasons, the full Emergency Operations Plan (EOP) is not published on the MU Web Site. A summary of the EOP can be found in the Millersville University Emergency Response Guide – A Quick Use Guide to the Millersville University Emergency Operations Plan.
The EOP has detailed emergency response protocols and procedures to respond to a variety of manmade and natural disaster/emergencies which could befall the university.
The EOP is a constantly evolving document and is updated on a periodic basis.
Emergency Response
Millersville University has a group of trained and experienced professionals who will respond in the event of a campus emergency. This Emergency Response Team consists of members from the University Police, Environmental Health and Safety, Health Services, Information Technology, Housing and Residential Programs, Campus Counseling Services, Dining, Purchasing, Facilities Operations, Communications and Marketing and Senior Administration.
Members of the ERT take part in planned tabletop exercises or mock emergency drills on a periodic basis to practice working together and with other emergency responders.
Millersville University emergency responders also work closely with the Penn Manor School District and Millersville Borough emergency planners/responders, to share best practices, share resources, and plan for an emergency that could befall the entire Millersville area.
Emergency Communication
In an emergency - you need to know two things as accurately and as quickly as possible:
Information about the emergency - what is it, where is it taking place, when did it begin, etc.
Information to help you protect yourself - where should you go, what should you do, etc.
Millersville University has a multi-tiered emergency communication system designed to quickly send out emergency information to students, faculty, staff, and parents.
MU Alert - You can sign up to receive emergency alert text messages through your cell phone and/or email messages to your computer using the MU Alert system. The system is also used to announce weather delay/cancelation information.
Web Alerts - During a campus emergency the MU Home Page will be utilized to distribute emergency information and updates.
Pandemic Flu
The Environmental Health and Safety (EHS) office works closely with other University groups to prepare the campus community to respond to an outbreak of bird flu, swine flu, or other pandemic flu (influenza) virus.
The Millersville University Pandemic Flu Plan.
Millersville University has a Pandemic Flu working group which meets periodically to update emergency plans and develop preparedness and response actions.
Updated information on the 2009 Influenza A (H1N1) swine flu virus can be found here.
So long as the H1N1 Swine Flu virus remains a potential threat to public health, Millersville University has taken basic precautions such as setting up hand sanitizer stations in publicly occupied campus buildings (such as dining halls), updating emergency response and preparedness plans, and conducting public education about the Swine Flu virus. If conditions warrant, more action may be taken in accordance with the University Pandemic Flu Plan.
What You Should Know About Swine Flu
As of November 1, 2009 the H1N1 Novel virus (swine flu virus) is prevalent and widespread in 48 states. CDC has determined that this swine influenza A (H1N1) virus is contagious and is spreading from human to human.
The swine flu vaccine is not widely available due to supply shortages. Millersville University has applied for the vaccine with the PA Department of Health. However, Millersville University does not yet have the vaccine.
To minimize the spread of Swine Flu, or any virus, take these steps to protect your health:
Cover your nose and mouth with a tissue when you cough or sneeze. Throw the tissue in the trash after you use it.
Sneeze and cough into your shirt sleeve, not your hands.
Wash your hands often with soap and water, especially after you cough or sneeze. Alcohol-based hand cleaners are also effective.
Avoid touching your eyes, nose or mouth. Germs spread this way.
Try to avoid close contact with sick people.
If you get sick with influenza, CDC recommends that you stay home from work or school and limit contact with others to keep from infecting them.
The symptoms of swine flu in people are similar to the symptoms of regular human flu and include fever, cough, sore throat, body aches, headache, chills and fatigue. Some people have reported diarrhea and vomiting associated with swine flu. In the past, severe illness (pneumonia and respiratory failure) and deaths have been reported with swine flu infection in people. Like seasonal flu, swine flu may cause a worsening of underlying chronic medical conditions.
Infected people may be able to infect others beginning 1 day before symptoms develop. That means that you may be able to pass on the flu to someone else before you know you are sick, as well as while you are sick. People with swine influenza virus infection should be considered potentially contagious as long as they are symptomatic and possible for up to 7 days following illness onset. Children, especially younger children, might potentially be contagious for longer periods.
Droplets from a cough or sneeze of an infected person move through the air. Germs can be spread when a person touches respiratory droplets from another person on a surface like a desk and then touches their own eyes, mouth or nose before washing their hands.
More Information
Centers for Disease Control (CDC)