Emergency Management
Degree: B.S.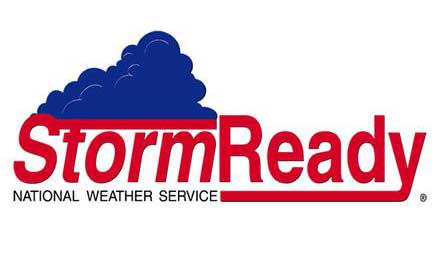 The field of emergency management has shown significant growth over the years - and it's only continuing to grow. As disasters and major emergencies are impacting many communities and have become more costly, response and recovery from these events require collaboration and coordination.
So, what, exactly, can you do with a degree in emergency management? We know natural disasters and emergencies will happen - events like floods, fires, hurricanes, droughts and more happen around the world and here at home every year. And when these situations arise, the communities affected sometimes have to deal with the consequences for years.
Our multi-disciplinary Bachelor of Science degree in Emergency Management will prepare you to apply the theoretical underpinnings of the field to practice. Not only that, but you'll obtain an all-hazards knowledge from a scientific perspective and the global, national, regional and local impacts of these events.
You'll interpret and analyze appropriate data and information technology related to all hazards and crisis management, recognize the effective methods for decision making and problem solving related to emergency management and exhibit competency in assessing risk susceptibility, resilience and vulnerability within a community or an organization. , resilience and vulnerability within a community or organizations.
Emergency Management Programs
Listen to expert faculty members talk about the theoretical and applied experiences offered, and a student and alumna...
Why Study This Program?
If you're looking for an exciting, in-demand job with the possibility to work across various industries, then this is the field for you. Plus, the median pay for jobs in the field according to data pulled in 2019 from the U.S. Bureau of Labor Statistics is approximately $74,000 a year.
A degree in emergency management prepares you for a broad range of career fields in both the public and private sectors ranging from, but not limited, to jobs in areas of local, state and federal emergency management, public health, transportation, public works, non-profit disaster relief organizations, domestic and international non-governmental organizations, energy sector, private sector emergency management consulting and Information technology among others.
This program also includes an internship or applied experience that focuses on the application of the theoretical information covered in courses and other training and hands-on elements of the curriculum.
All of the program courses are taught by expert faculty that have both the theoretical and applied experiences and have served as scholars and practitioners in the field of emergency management.
"Having such a vital and relevant major opens the door for numerous diverse opportunities in regards to jobs, internships, and volunteer experiences. During my time at Millersville, I have continued to volunteer with the Disaster Action Team of the Red Cross of Southeastern PA, utilizing the skills I have learned throughout my classes. After my freshman year, I worked as a community-outreach intern with a state representative who was working on legislation related to public safety and hazard mitigation. I am currently completing a Virtual Student Federal Service position with the National Flood Insurance Program division of FEMA working on a research project to improve participation in the National Flood Insurance Program. I feel that this program has equipped me with the skills I need to become a successful professional in the ever-evolving field of emergency management."

- Michael Skros | 2021
What Will You Learn?
All-hazards approach
Natural hazards and associated impacts
Geographical Information Systems (GIS) and other technology applied in the filed of emergency management
Fundamentals of emergency management
Fundamentals of developing, designing and implementing preparedness and disaster plans
Risk assessment and mitigation
Business continuity and continuity of operations
Crisis communications
Social dimensions of disasters
Disaster response and recovery
Fundamentals of health and safety
Disaster law and policy
Career Opportunities

A degree in emergency management prepares you for a broad range of career fields in both the public and private sectors ranging from, but not limited, to jobs in areas of local, state and federal emergency management, public health, transportation, public works, non-profit disaster relief organizations, domestic and international non-governmental organizations, energy sector, private sector emergency management consulting and Information technology among others.

Clubs and Organizations

Professional Organizations

Student Clubs and Organizations