Latino Student Leadership Institute
Latino Student Leadership Institute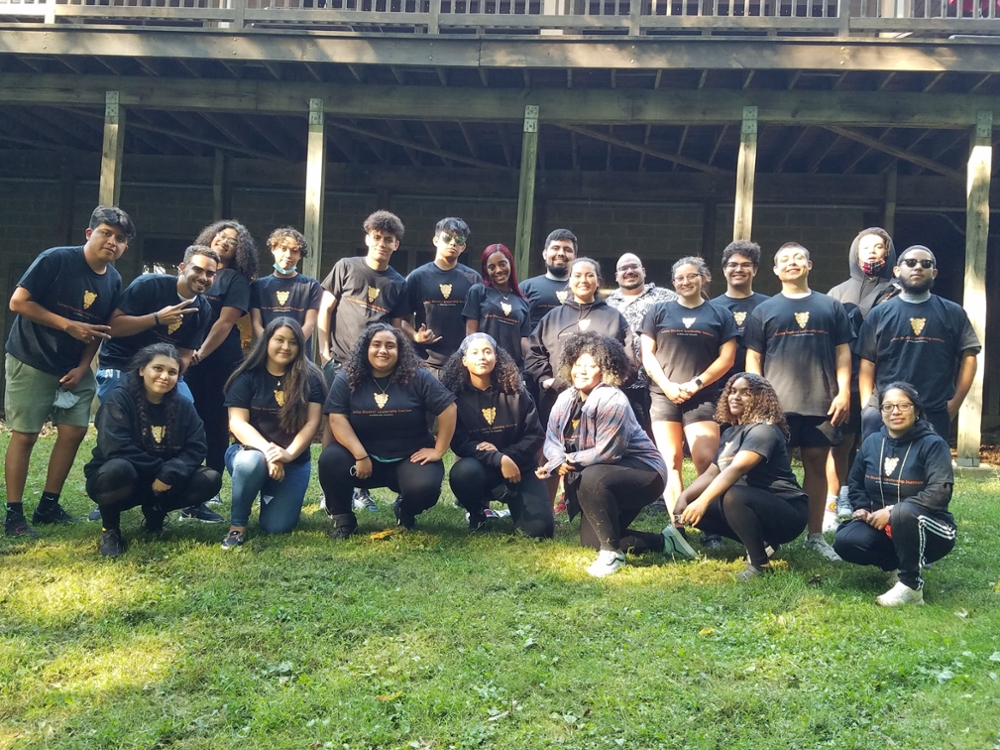 Our purpose is to build a sense of community among Latina/o first year and transfer students while networking with faculty, staff, current students, and alumni. Traditionally, the institute has been a three day community building experience that strengthens social and cultural ties. Beginning in 2023 (our 10th year anniversary), we will extend support and networking throughout the year.
New students begin the academic year invigorated and achieve a strong sense of belonging within the Latina/o university community. Through the team building activities, the students will:
Identify their personal goals.
Understand how to network and connect with faculty, staff, and student organizations.
Interview alumni, faculty, and staff regarding their journey through college.
Review their degree audit report and curriculum requirements.
Identify academic, cultural, psychological, and spiritual resources at Millersville.
We also have a lot of fun through recreational activities and monthly almuerzo con amigos (lunch with friends)!
Applications for the institute will be sent electronically to incoming Latina/o undergraduate students. Selections are made before the fall semester starts. Typically, 20 students are selected to participate annually. Selected applicants will be notified by email through their Millersville account.
"I participated in the Latino/a Student Leadership Institute as a freshman and later served as a peer mentor during my sophomore, junior, and senior year of college. The strong sense of community cultivated by LSLI immediately resonated with me. Remaining involved with the institute throughout my undergraduate career significantly contributed to my growth as a leader, mentor, and human being. Serving through peer mentorship meant having discussions with mentees about campus resources and networking, while later having discussions about the importance of knowing oneself and being proud of your culture. Engaging with participants on these topics allowed me to practice modeling accountability for others. My experiences with LSLI continue to inform reflection about how I show up for my community through my career and life."

- Kristin Paradisis | BS Music Industry 2020