Latino Student Leadership Institute
Latino Student Leadership Institute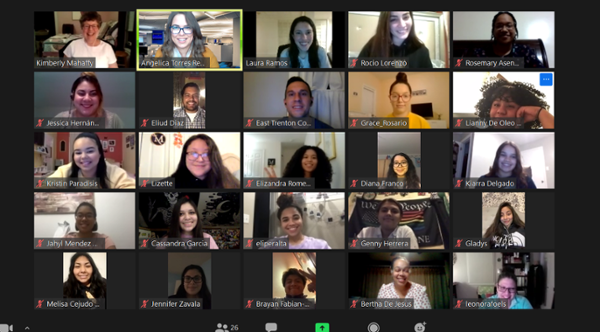 Our purpose is to build a sense of community among Latina/o first year and transfer students while networking with faculty, staff, current students, and alumni. The COVID-19 pandemic inspired a new way of gathering as shown here! We met remotely every Tuesday for six weeks.
The institute is typically a three day community building experiences that strengthens social and cultural ties. New students begin the academic year invigorated and achieve a strong sense of belonging within the Latina/o college community. Through the team building activities, the students will:
Identify their personal goals.
Understand how to network and connect with faculty, staff, and student organizations.
Interview alumni, faculty, and staff regarding their journey through college.
Review their degree audit report and curriculum requirements.
Identify academic, cultural, psychological, and spiritual resources at Millersville.
Applications for the institute are mailed to incoming students during July. If you do not receive one and would like to participate, please contact the Director of Latina/o Studies. Completed applications are due to the Director at the beginning of August. Selections are made before the fall semester starts. Selected applicants will be notified by email through their Millersville account.