ART & DESIGN • Alumni Spotlight
INSPIRATION • CREATIVITY • INNOVATION • PASSION

The Alumni Spotlight was initiated in 2015 to highlight some of the many successes of our recent graduates.  We welcome you to open the following links below to view more of our student accomplishments.  Please note, the month and year association that follow each bio indicate the month and year the data was collected and do not denote the year the student graduated.
Elijah Andrus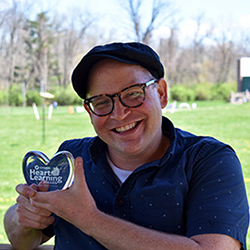 Major:  BSE Art Education
Grad Year:  2004
Occupation:  Art Teacher
Employer:  Beaver Creek Elementary School; Downingtown, PA
The Citadel Credit Union and the Chester County Intermediate Unit, awarded MU Art & Design alumnus, Eli Andrus, the first annual Citadel Heart of Learning, Traci Watson Heart Award. This is a special honor and awarded to recognize thoughtful creativity, inspiring good nature and dedication to one's craft. - April 2021
CHADD C. CALDWELL

Major:  BA Art
Grad Year:  2001
Occupation:  Art Department Chair, Assistant Prof of Art
Employer:  Southwest Baptist University; Bolivar, MO
Chadd is married to Millersville graduate, Cheryl Lynn, and the father of two immensely creative children, Lynneah Ruth (9) and Peter Channing (4). Chadd Caldwell graduated with a BA in Art from Millersville University where he is very grateful to have studied painting and drawing under Artist and Professor Robert Andriulli. Further studies include an MFA in Painting from American University, which led him on a transformative semester abroad in Corciano, Italy under professor and artist Don Kimes. Following the MFA Chadd spent a summer studying drawing and painting at the Chautauqua Institute, and shortly thereafter began his teaching career. He has exhibited artwork through a variety of venues including:  the Washington Project for the Arts/Corcoran, the Goggle Works Center for the Visual Arts in Pennsylvania, the Whitaker Center in Pennsylvania, Logan Galleries in New York, the Community Arts Center in Kentucky, the Union Street Gallery in Illinois, and the Art Association of Harrisburg in Pennsylvania. Chadd's interest concerning the intersection of the arts, culture, and theology led him into seminary training from 2014 to 2016 at Lancaster Bible College and Capital Seminary, where he earned the MA in Biblical Studies and wrote a thesis on textual developments revealing God as the Divine Potter, and Man as His Clay. Today, Chadd happily resides with his family in the Ozarks where he is art department chair and assistant professor of art at Southwest Baptist University. - March 2019

chaddcaldwell.com
Heather Oesterling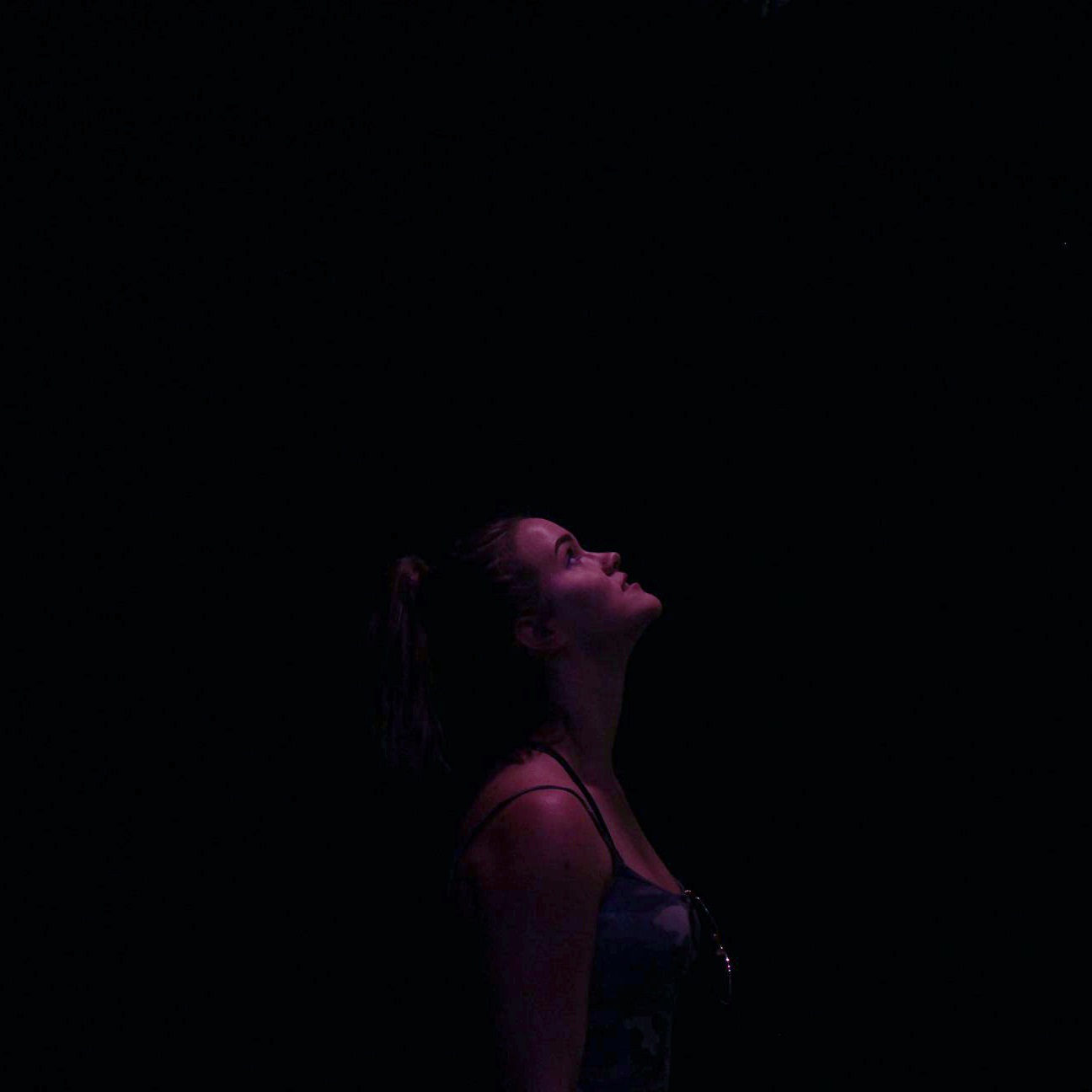 Major:  BA in Art w/a concentration in Graphic & Interactive Design
Grad Year:  2014
Occupation:  Graphic & Interactive Designer
Employer:  The George Washington University; Washington, DC
Heather grew up in Mechanicsburg, PA. In 2014 she graduated from Millersville University's Art and Design Program focusing on illustration, interactive and print design. Upon graduating she relocated to Philadelphia to work with a Marketing agency–where she produced web, illustration, print and motion graphics work for a variety of clientele such as; The World Meeting of Families (hosted in Philadelphia, 2016), SICOM Systems (Partnered with Burger King), Defend your Head, St. Joseph's University, Yale University, and Polaris Health Directions.
In 2016 she moved to Washington DC, where she currently holds a position as part of the Marketing and Creative Services team at The George Washington University. Here, she has had the opportunity to create a variety of works ranging from web to illustration to stop-motion photography projects. As part of this team, she has also worked on assignments with the University Textile museum, developed print and visual collateral for the 2017 Inaugural Ball, Lisner Auditorium, GW's Nursing department, and many more. Currently, she is working on the redesign for the University's Mobile Application and plays a major role in evolving the Brand Identity and presence for the Corcoran School of Art and Design by means of a website redesign.
She and other members of the GW Marketing and Creative Services team actively participate in professional portfolio reviews with Corcoran Undergraduate and Graduate students, attend conferences, and engage with the local community through pro-bono design and Illustration work.
Heather is currently pursuing her MPS in User Experience Design at the Maryland Institute College of Art. - August 2018
Kiersten Levens

Major:  BA in Studio Art
Grad Year:  2015
Occupation:  Master of Arts Student; Art History
School:  University of Arizona

Kiersten Levens graduated from Millersville University in 2015 with a BA in Studio Art. She is currently a second year Master's student studying Art History at the University of Arizona. Since starting the program, Kiersten has been nominated by the Art History division for the Creative Achievement Award, selected as a Medici Scholar, and awarded the Ellwood C. Parry Award in Art History. In February 2017, she planned and organized the graduate symposium, "Taboo: Deviance and Normativity in Art," with seven invited presenters and a keynote lecture by art historian, Richard Meyer, Ph.D., Robert and Ruth Halperin Professor in Art History, Stanford University. Her Master's thesis, "Platforms of (In)visibility for the Life and Work of George Platt Lynes", focuses on the ways in which censorship has been a defining aspect of visibility for the life and work of early twentieth-century photographer George Platt Lynes. Kiersten has worked and interned at various art institutions including The Demuth Museum (Lancaster, PA), the Philadelphia Art Alliance, and The Print Center (Philadelphia, PA). She has also interned at the Center for Creative Photography (University of Arizona, Tucson, AZ) which was co-founded by Ansel Adams and is the largest institution in the world devoted to documenting the history of North American photography. Upon completing the MA program, Kiersten looks forward to pursing her PhD and teaching art history. - April 2018
Timothy Magenta

Major:  BFA in Painting
Grad Year:  2014
Occupation:  Artist
Timothy Magenta grew up in Philadelphia, Pennsylvania. After graduating from Millersville University in 2014 with a BFA in Painting he maintained a studio in Philadelphia and began showing his work regionally and nationally. In between his studio practice, he began working as a costume and set designer. In 2015, Magenta attended the Chautauqua Institution School of Art.  
Magenta now lives in Washington, DC where he is a MFA candidate at American University and will be graduating in May of 2018. His current work is representational paintings of young adult life and contemporary relationships. He navigates this time of adulthood as a pursuit to further understand the complexities of this period in life, his environment, and his broader relationship to the surrounding culture. Ordinary life is mined for moments that exemplify moral ambiguity or alienation, which he uses as a vehicle to explore the intersections of current culture and technology.
After graduating from American University, Magenta will be attending a six week residency in Berlin, Germany preparing for a group show with other participating international artists at the end of June. - January 2018
Janell Olah

Major:  BFA in Painting
Grad Year:  2001
Occupation:  Artist
Janell Olah grew up in spacious Lancaster County, and now lives on a tiny street in Philadelphia with her husband, Ryan, and her two lovely children, Camper (7) and Maybelle (3). She maintains an efficient studio in their tiny basement where she makes large inflatable sculptures and draws up complex installations. She received her MFA from the University of Delaware (2006), and her BFA from Millersville University (2001). She has participated in the Fabric Workshop and Museum's Apprenticeship Program, the Cooper Union School of Art Summer Residency Program, and the 2014 Fleisher Wind Challenge Series. Janell has exhibited her work in many venues and cities including Philadelphia, Brooklyn, Baltimore, Washington DC, and Miami.
Janell's most recent large-scale project was on view in Terminal A-West at the Philadelphia International Airport. This inflatable sculpture, along my journey I carry you along, references longing and nostalgia, which are consistent themes in Janell's work. - December 2017
Josh Graupera
Major:  BFA in Studio Arts with a Concentration in Painting
Grad Year:  2014
Occupation:  Interim Museum Education Coordinator
Employer:  Fabric Workshop and Museum; Philadelphia, PA 

Josh Graupera is a Philadelphia-based artist and activist. Born in Lancaster, PA, he graduated from Millersville University with a BFA in Painting in 2014. During this time, he co-founded the Left Hand Printing Co with fellow Millersville Alum, Autumn Wright and served as a member of Lancaster City's Public Art Baord.
Over the years, he has participated in residencies and fellowships at the Skowhegan School of Painting and Sculpture, Media Mobilizing Project, Second State Press, Chautauqua School of Art, Haystack School of Crafts, the New York Studio School, as well as the Fabric Workshop and Museum's Apprentice Training Program. Josh is currently participating in the 40th Street Artist-In-Residence Program at the University of Pennsylvania.
He is currently an Arts and Media organizer with Stadium Stompers, a group of community residents and students fighting Temple University's plans to build a football stadium in a residential neighborhood. He has worked as an educator with Al-Bustan Seeds of Culture, ArtWell and the Fabric Workshop and Museum. - November 2017
Henry Gepfer
Major:  BSE in Art Education
Grad Year:  2010
Occupation:  Artist and Adjunct Professor
Henry Gepfer is an artist from Lancaster, Pennsylvania. In 2010, Henry received a BSE in Art Education from Millersville University. Following his undergraduate studies, Henry began actively exhibiting his artwork, showing both locally and nationally. In 2012, Henry was invited to create an installation for the Dirt Palace in Providence, Rhode Island. The following year, Henry was named as a finalist in the Print Center's 87th Annual International Competition.
In 2014, Henry began graduate studies in at Edinboro University in the Northwest region of Pennsylvania. During his time in graduate school, Henry continued to build his exhibition and professional records, with opportunities to exhibit work in New York, Philadelphia and Cleveland amongst other cities. In the Summer of 2015, Henry was invited to participate in the College and Post-Graduate Apprentice Training Program at the Fabric Workshop and Museum in Philadelphia. In 2016, Henry was awarded the Emerging Artist Fellowship Residency at Zygote Press in Cleveland, Ohio as well as a two-week residency at Sparkbox Studio in Picton, Ontario, Canada.
In the Spring of 2017, Henry graduated with an MFA in Printmaking from Edinboro University and moved back to Lancaster where he began teaching at the adjunct level at Millersville University in the Fall 2017 semester. - November 2017
Emily Pellini
Major:  BFA in Studio Arts Concentrating in Fine Art Metals
Grad Year:  2016
Occupation:  Graduate Assistant
Employer:  Ball State University; Muncie, Indiana 

Emily Pellini was raised in Kennett Square, PA by her parents and extended family. She was very interested in digital illustration from a young age and has spent the past decade refining those skills. Metalsmithing happened by chance, and entirely thanks to professor and mentor, Becky McDonah. With the push to pursue metals, and the ability to combine illustration into three dimensional pieces, Emily has built her body of work around symbolic narratives. 
Upon graduating from Millersville, Emily returned as the Metals Emerging Artist-in-Residence. This helped to further develop her skills. Emily was awarded a full graduate assistantship to Ball State University's first Metals MFA program. She is pursuing a love of teaching and hopes to pass on what she has learned to others in the field. 
In the span of her relatively short Metals career, Emily's work has been published in print multiple times, as well as received a Juror's Award from the 38th Annual Contemporary Crafts in Mesa, AZ. She continues to exhibit across the United States, and her work can be found online. - October 2017
Darren Fisher
Major:  Studio Art Minor
Grad Year:  2001
Occupation:  Sculpture and Jewelry Technician, University Faculty Member
Employer:  New Jersey City University; Jersey City, NJ

A graduate of the class of 2001, Darren Fisher was an Environmental Science Major with a Studio Art Minor. While at MU, Darren received two awards for Outstanding Achievement in Fine Art Metals. He was always visible in the studio and has not stopped working on his creative endeavors since that time. Mr. Fisher received his MFA degree in Sculpture from the New Jersey City University in 2014. He now teaches workshops around the country at locations such as the Center for Metal Arts, Peters Valley School of Craft, and the Hudson River Ironworks. Mr. Fisher is a multi-faceted artist whose work utilizes a variety of techniques including silversmithing, blacksmithing, woodturning, and other fine art metal and sculptural processes. He operates his own studio, teaches sculpture and 3-dimensional design, and is the Sculpture and Jewelry Technician at the New Jersey City University in Jersey City, NJ. His work is nationally recognized and has been on view in NJ, TN, PA, and MI. - September 2017
Keisha McCauley
Major:  BSE in Art Education, BFA, & MS of Art Education
Grad Year:  2013 & 2017
Occupation:   Art Educator & Instructional Facilitator Art K-12
Employer:  Manheim Central School District, Manheim, PA 


Keisha earned her BSE and BFA as a dual major at Millersville University. Following her 2013 graduation, Keisha coordinated and oversaw the "Kid Kamp" recreation and daycare program located at the former New Holland Recreation Center. Keisha currently works as the 5th and 6th Grade Art Educator at Manheim Central Middle School.  As a part of her role at Manheim Central, Keisha also leads the art department's curriculum and instruction as the K-12 Art Instructional Facilitator. Keisha remains involved in other aspects of the school and community by being a member of the Student Assistance Program, the Mass Customized Learning Committee and a local volunteer for the Manheim Historical Society. Most recently, Keisha earned her Masters of Art Education at Edinboro University and received the graduate level "Art Education Student of the Year" award.  When asked about her experience at MU, Keisha said, "Millersville's art (education) program and its professors provided my peers and I a structured learning environment that demanded excellence. They believed in my potential even when I did not, they guided me through my journey as a student and helped me become the educator I am today. Even now, they continue to support me as colleague in the field of art and art education. The relationships I have built at MU are ties that cannot be broken." - September 2017
Would you like to be featured on our page?
If you, or someone you know has graduated from the Department of Art & Design and would like to be featured on our page please send a brief bio and photograph to Wanda.Doyle@millersville.edu and I will have your information reviewed for consideration to become one of our featured alumni.