Welcome to Health Services!
Please see below for information regarding Coronavirus facts and prevention measures.
Millersville University Health Services is providing remote services and assistance to all registered students. Please call for a phone evaluation Monday-Thursday 9am-5pm and Friday 8am-4pm.
                                         ATTENTION STUDENTS
ALL STUDENTS LIVING ON CAMPUS, OR IN THE MILLERSVILLE AREA, NEED TO COMPLETE DAILY COVID SCREENING USING THE LIVESAFE APP.  STUDENTS TAKING ONLINE CLASSES ARE ALSO REQUIRED TO COMPLETE THE DAILY LIVESAFE APP SCREENING. 
To access LiveSafe you have a variety of options: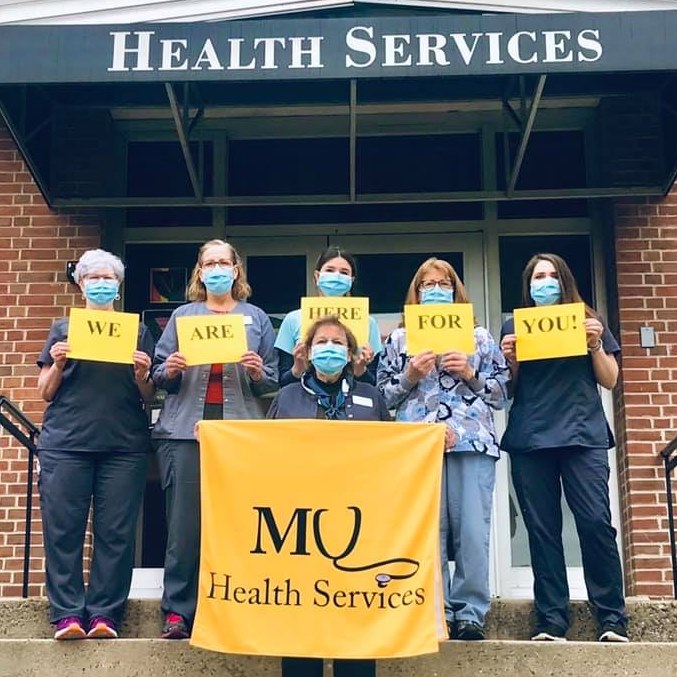 _____________________________________________
Gov. Wolf Calls for Universal Masking
"Staying home is the most effective way to protect yourself and others against COVID-19," Sec. of Health Dr. Rachel Levine said. "But, if you must go out because you are out of food or medication, then wearing a mask, or even a bandana across your nose and mouth, could be an extra layer of protection.
"You don't need a surgical mask – we need those for our health care workers and first responders. We have guidance on universal masking on our website, including instructions on how to make your own mask using materials you have at home."
The link below shows how to make a mask using a bandana. Feel free to share, and stay safe!
For more information about the Coronavirus (COVID-19) click on the links below: