Book Talk Series
The Book Talk Series is based on the concepts of bibliotherapy, an expressive arts modality. Coupled with other mediums of expressive arts, this program uses books to transport participants to another existence to see the world from a different point of view and show that no one is alone. The principles of bibliotherapy states that sharing words and images through books can bring us comfort, insight, and change as it:
Gives us vocabulary needed when most important
Gives us an ally/advocate when most welcomed
Becomes a valuable teaching tool
Brings equity to a situation, showing us that we are not alone
Helps reduce stress and anxiety
Offers a lens through which to see life; brings reality into focus
Provides a means to foster individual and collective change
Although Book Talk is not therapy, it is also not a typical book club. Book Talk utilizes books to engage in dialogue for personal, professional, and developmental growth. Book Talks will couple each session (before, during, and/or after) with other mediums of expressive arts such as drawing, painting, photography, collage, poetry, and others.
EVERYTHING IS AN EMERGENCY-AN OCD STORY IN WORDS & PICTURES
fall 2022
Don't Miss It! The Learning Institute in partnership with the "One Book, One Campus" program presents Fall 2022 Book Talk Series featuring Everything is an Emergency by Jason Katzenstein. Co-Facilitated by Dr. Nicole Pfannenstiel and Dr. Michele Santamaria.
September 21 5-7pm on Zoom
October 12 (includes author visit) 5-7pm on Zoom
November 2 5-7pm on Zoom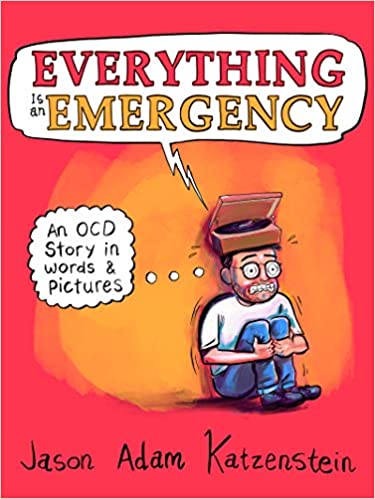 bY: jASON aDAM kATZENSTEIN
Everything is an Emergency is a comic about all the self-destructive stories someone tells himself, over and over, until they start to seem true. In images surreal, witty, and confessional, Jason shows us that OCD can be funny, even when it feels like it's ruining your life.