Summer Science Training Program
About the Summer Science Training Program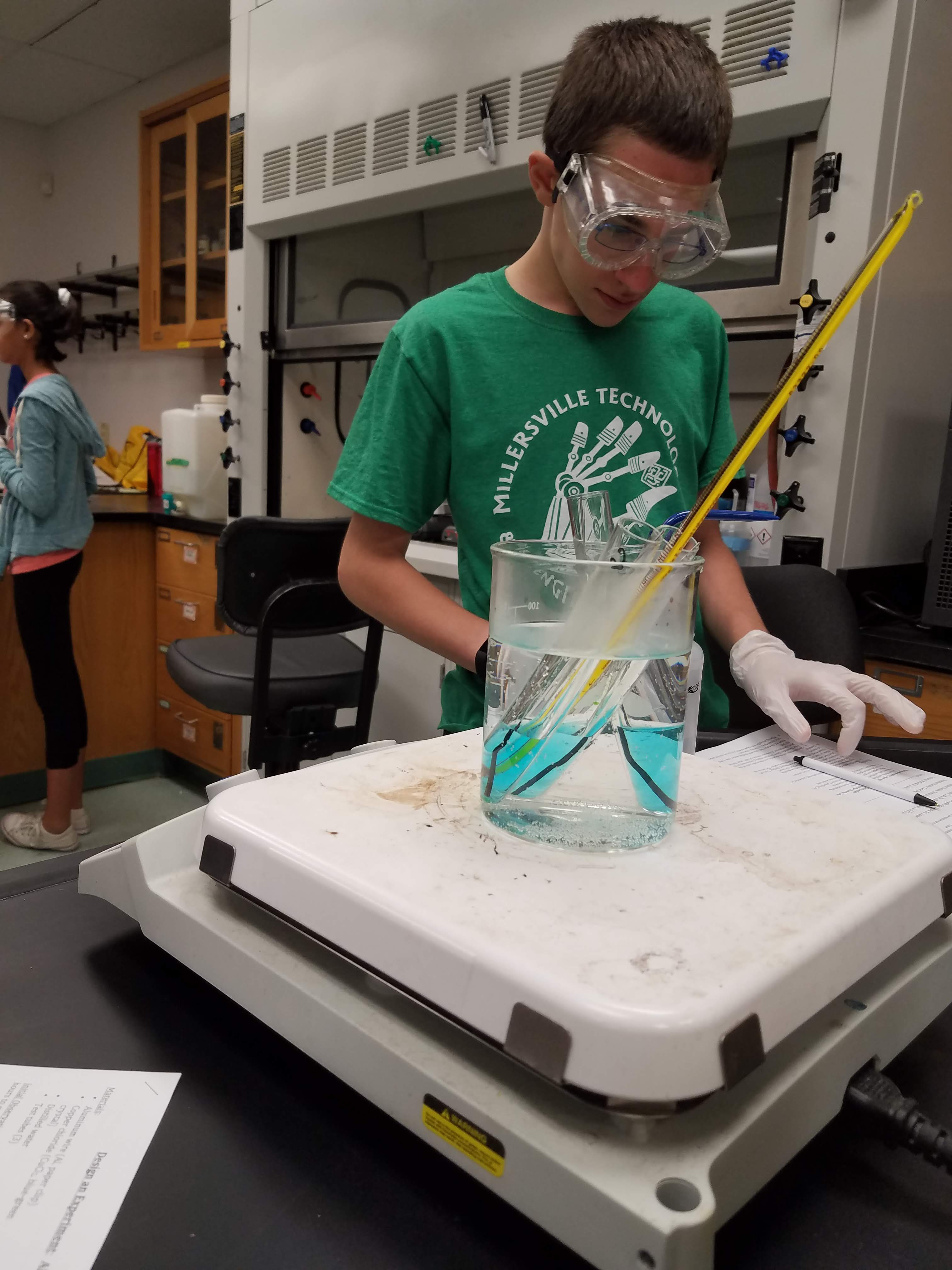 The Millersville University College of Science and Technology is pleased to once again sponsor the Annual Summer Science Training Program (SSTP). Two distinct five-day sessions of science and math workshops will be taught for different age groups consecutively, with each track consisting of 10 stimulating topics under the STEM umbrella.  SSTP provides students with learning opportunities typically not available at the pre-college level through a wide range of academic disciplines and a focus on intensive student-teacher interaction, advanced-level learning, research and problem-solving experiences. The University encourages all academically talented students to include this engaging and enriching mathematics, science, and technology program in their summer schedule.
Who can attend?
Academically-talented students entering grade 8 through grade 12 in the Fall of 2022.
When and where is the program held?
Our program calendar includes two, five-day sessions during the weeks of June 27-July 1, 2022 (Session 1) and July 11-July 15, 2022 (Session 2).  During each session, students will be engaged in exciting hands-on activities during three-hour workshops from 9:00 a.m. to 4:00 p.m.
Participants will use fully-equipped labs and classroom facilities in Millersville University's Science and Technology Complex.
REGISTRATION AND Fees
Students can register for a session appropriate to their skill level, based on their grade as of fall 2022, and previous experience in the program, if applicable.  It is recommended that students entering 8th-9th grades register for Session 1, while students entering 10th-12th grades register for Session 2. However, participants have the option to register for both sessions.
A fee of $250 per student per session will cover supplies and instructional costs. Students are responsible for providing their own lunches. NOTE:  Due to lab space and equipment, early registration is encouraged to ensure participation. 
REGISTRATION Deadline:  June 3, 2022, or when sessions reach 24 participants each (whichever comes first).
Contact Information

Summer Science Training Program
College of Science and Technology
Caputo Hall, Millersville University
P.O. Box 1002
Millersville, PA 17551 - 0302

Phone: 717-871-4292

Email: sstp@millersville.edu