Directions and Program Instructions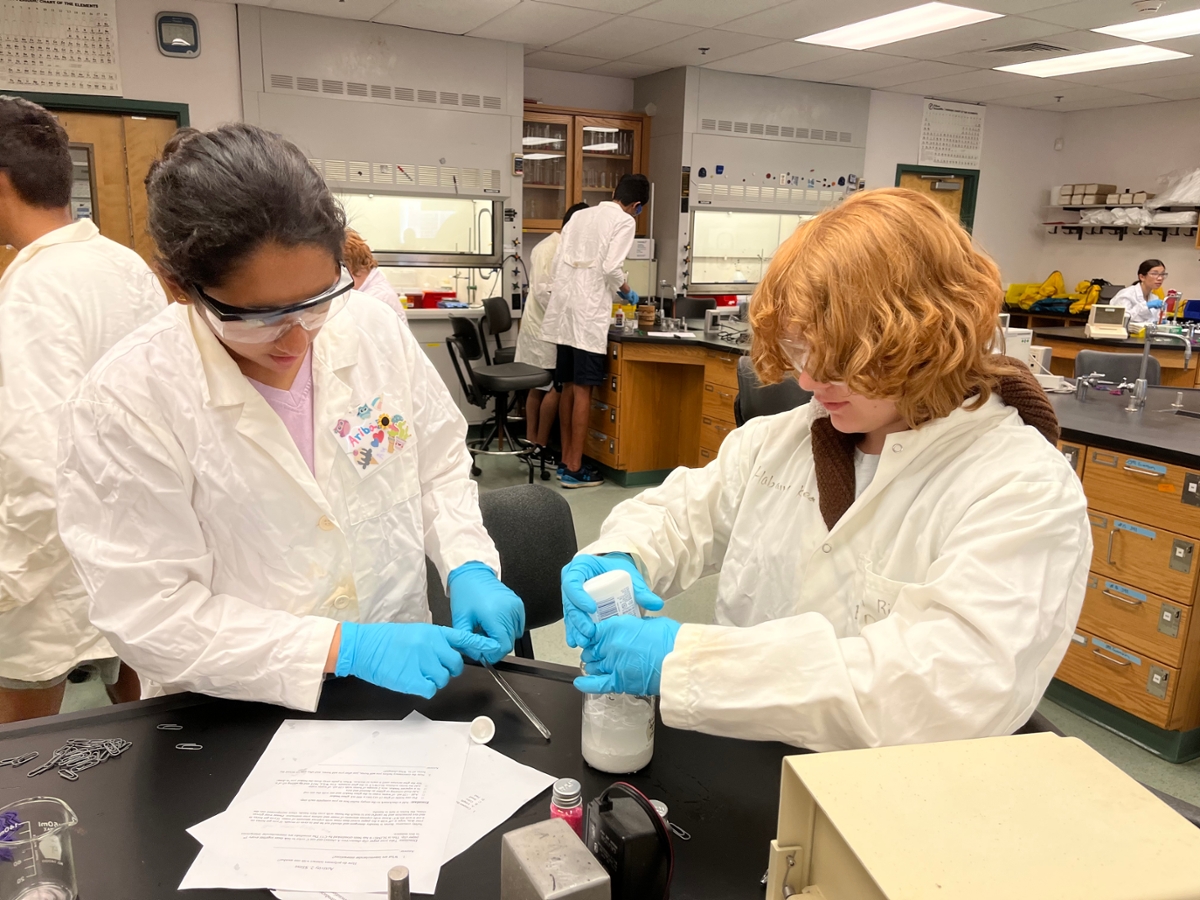 PICK UP AND DROP OFF
Parents and Guardians will pick up and drop off students daily at the Millersville University Creek Drive parking lot where student chaperones will meet the participants at 8:50 a.m. each morning. The first session begins promptly at 9:00 a.m.  Students should be picked up in this same location at 4:00 p.m. each day.  Click here for an area map.
 LUNCHES
 Students are asked to bring a lunch every day marked clearly with their name. Please note that these lunches will not be refrigerated.
NOTE:  FRIDAYS WE PROVIDE A PIZZA LUNCH FOR ALL PARTICIPANTS INCLUDING DRINKS AND DESSERT. PLEASE MAKE NOTE OF ANY DIETARY RESTRICTIONS WHEN REGISTERING.
STUDENT RESPONSIBILITIES
Have fun.  There are lots of hands-on activities in your workshops.

Participate in all individual and group activities.
Listen and pay attention to your instructors and student assistants. 
Follow all safety rules in class. You may be required to wear goggles, gloves, or lab coats in some of the sessions.
Keep a notebook (notebooks and pens will be provided) of your daily activities.
Wear appropriate clothing as needed. Long pants and sneakers will be needed for the days that you are working outside or on outdoor field trips.
Attend all classes in your session. If you are ill or are going to miss a class, let us know by calling 717-871-4292.
Cell phones and electronic devices cannot be used during class periods. Students using these devices are not paying attention and are a safety risk to everyone else in the classroom. A student will receive a single warning about cell phone use and if they fail to stop using the device, they will be asked to withdraw from the program.
Please note that students who skip classes, do not participate in activities, or are disruptive in class will be asked to withdraw from the program.
Contact Information

Summer Science Training Program
College of Science and Technology
Caputo Hall, Millersville University
P.O. Box 1002
Millersville, PA 17551 - 0302

Phone: 717-871-4292

Email: sstp@millersville.edu