Applied Engineering, Safety & Technology
Leadership ♦ Innovation ♦ Professionalism ♦ Teamwork
The Department of Applied Engineering, Safety & Technology (AEST) is the home of Technology & Engineering Education, Applied Engineering & Technology Managment, Occupational Safety & Environmental Health, Automation & Intelligent Robotics Engineering Technology, and the Manufacturing Engineering Technology programs. There are programs available for all levels of interest from 2-year associates degrees to 4-year bachelor's degrees, teacher training and certification, through graduate studies - all specifically designed to meet your learning needs.
2018 Distinguished Alumunus - David Hoffa '01 Ph.D.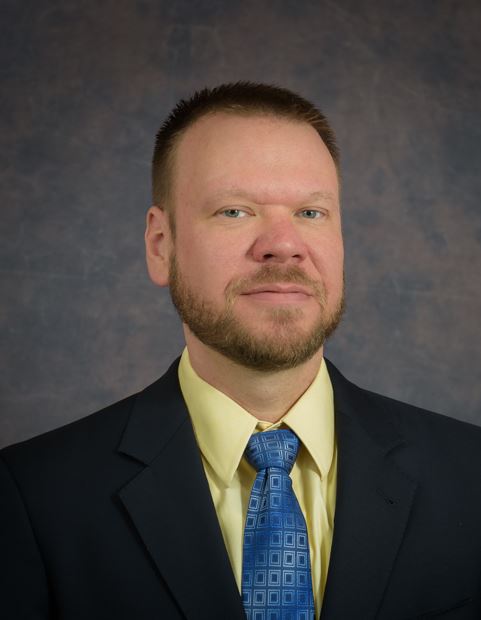 Dr. David Hoffa graduated from Millersville University's Industrial Technology program in 2001 and went on to earn both his master's and doctoral degrees. Following his graduate work, Hoffa made many significant contributions in both industry and academia. He developed a "people first" management style and became focused on continual improvement of himself and others. Hoffa applied his advanced training in teaching, statistics, and manufacturing technologies to his career path, advancing him from technical roles in Quality and research & development to a Regional Master Black Belt at Cameron International Corporation in 2012. His focus on development allowed David to not only excel in corporate management, but also become a conduit of growth for the people with whom he has worked. Investing in others is his deepest passion.
Nathan Wich, Operations Lead at Johnson & Johnson said, "I grew more as a professional and a leader in the year that David Hoffa led me than in the nine preceding years. David's goal was obvious – to ensure everyone on the team had a chance to develop their skills.  He constantly drove me, and others, to be better. My Green Belt Certification was made possible because of his direct influence." 
In his current role as a Process Engineering Manager at Johnson & Johnson, Hoffa leans on his education in process improvement, quality, and operations management every day.  To date, he has helped companies save more than $31 million using Lean and Six Sigma, and has supported the careers of dozens of his coworkers by helping them to close improvement projects, earn certifications, and secure promotions.  In addition to the many awards, honors, published works, grants, and certifications that he has amassed since his graduation from Millersville, Hoffa was recognized in 2017 with the Association of Technology, Management, and Applied Engineering's second highest service distinction, the Dr. Alvin Rudisill Exemplary Service Award. Hoffa was the 26th recipient in the 52-year old professional association.
The Keiser Graduate Assistantship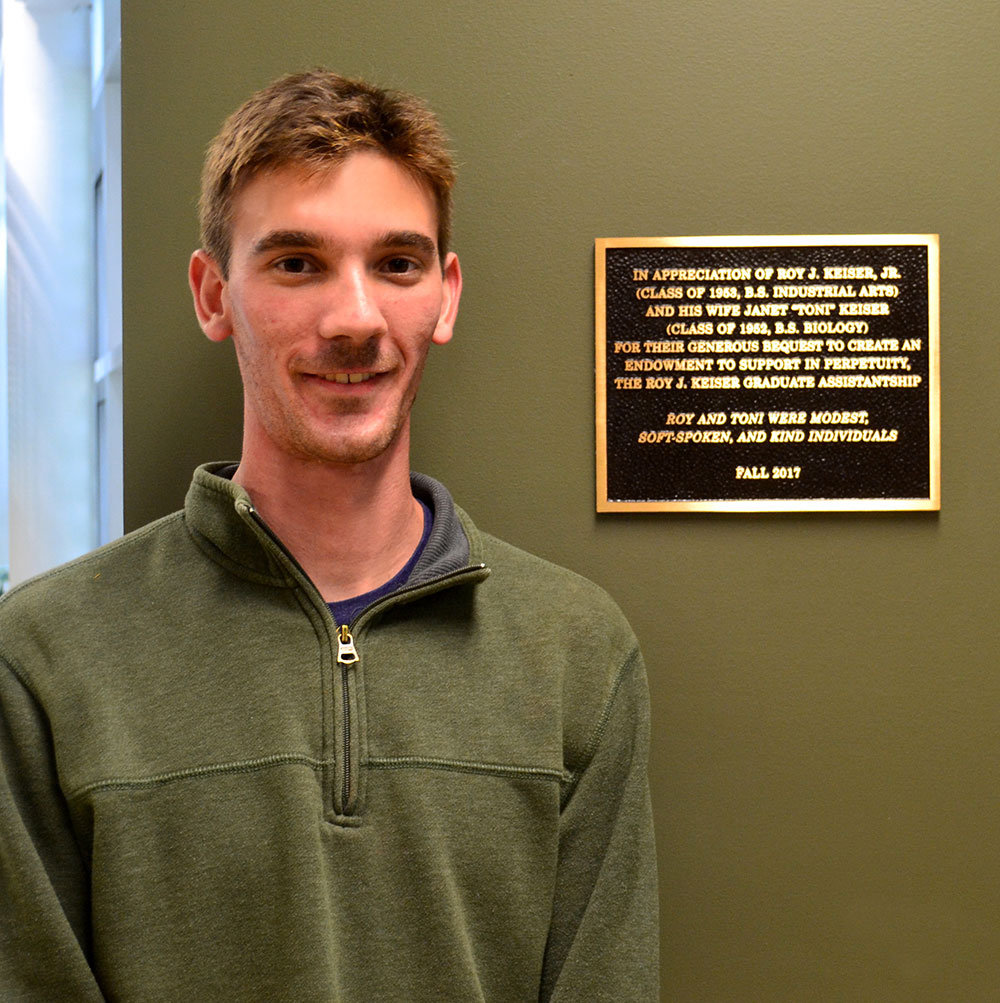 The Department was fortunate to become the recipient of a new graduate assistantship. This came about because of the generosity of Roy J. Keiser (Class of 1953, B.S. in Industrial Arts) and his wife Janet "Toni" Keiser (Class of 1952, B.S. in Biology). The Keisers bequeathed an endowment to support a graduate assistantship for the Department in perpetuity.
In 2010, Dr. Barry David led an outreach effort from Millersville University and the Department to work with Roy and Toni to identify ways in which they could leave a lasting legacy through their will to Millersville University. Dr. David discussed with the Keisers how an endowed graduate assistantship would address "both a need and provide a wonderful legacy." Dr. David noted that Roy "quickly gravitated toward this idea."
The first student from the department to receive the assistantship is Jeffrey Heger. Jeff is in the final stages of completing a Master of Science in Technology & Innovation degree with a concentration in Enterprise. Eight years after the initial contact was made with Roy and Toni Keiser their generosity has established a graduate assistantship that will benefit students like Jeff for years to come. In recognition of their generosity, and to memorialize their legacy, the Department recently had a bronze plaque made, which is now displayed in the lobby of Osburn Hall as a public expression of gratitude toward the Keisers.
'18 Graduate Becoming an Imagineer
Check out this video that Andy Miller created as part of this Honors Project. Read more about it in the Abbozzare!
Spring/Summer Abbozzare
AEST Capital Campaign Continues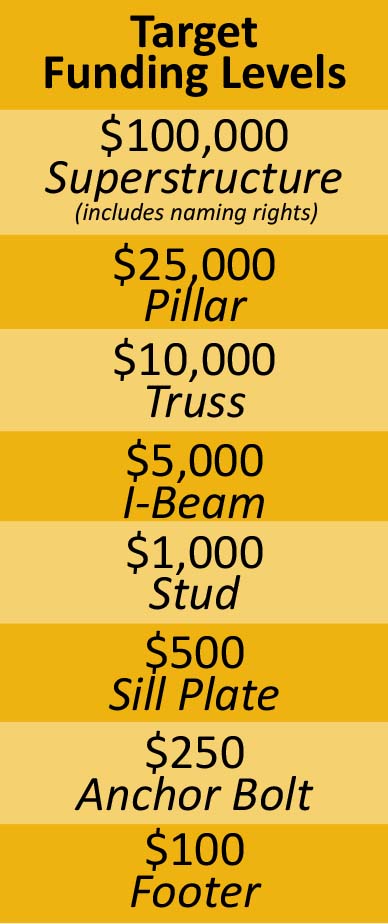 The AEST department is embarking on an external fundraising campaign for equipment and facilities in order to maintain the health and vitality of the department, to provide space for growth, and to help keep tuition affordable for all students. Plans are to construct annex space that would allow us to teach Construction courses on campus and to provide for additional project and research space for the department. The university will match the first $50,000 raised dollar for dollar, and planning for the new facility can begin once we reach the $100,000 mark. So, be a Stud (or a Studess) or maybe even more! While contributions are welcome at any level, some unique funding levels have been established.
Click here to make your tax-deductible donation today!
https://secure.qgiv.com/event/929513/
For more information on the AEST Capital Campaign, Please contact Dr. Len Litowitz, Department Chair.
Take a Virtual Tour!
From new residence halls to high-tech facilities, learn why students refer to MU as a "home away from home."
Take the tour