Manufacturing Engineering Technology
MANUFACTURING ENGINEERING TECHNOLOGY (MFET)
Bachelor of Science, (B.S.)
Manufacturing Engineering Technology
Modern manufacturing has become exceedingly complex because of rapidly increasing technology.
B.S. Manufacturing Engineering Technology
Bachelor of Science, (B.S.)
Manufacturing Engineering Technology (MFET)

Students in the major are introduced to the fundamentals of engineering, materials, and production processes used within industry. The program provides in-depth technical content in advanced manufacturing with an emphasis on automated manufacturing and computer integrated manufacturing. Students get to design, develop, and construct projects in laboratory-based courses. Technologies commonly used in industry are emphasized throughout the curriculum. Seniors are encouraged to participate in a cooperative education or internship experience to further enhance their knowledge in technical areas within an industrial environment.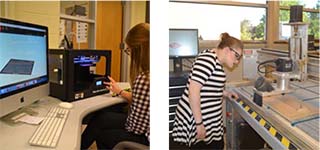 The Manufacturing Engineering Technology major integrates meaningful learning experiences in applied engineering, science, and advanced manufacturing to provide a practical education that prepares career-ready graduates for success in a range of high-demand STEM fields opportunities that exist locally, regionally, nationally, and internationally. The program is balanced with general education components so that graduates develop critical thinking, writing, and communication skills to support advancement throughout their careers.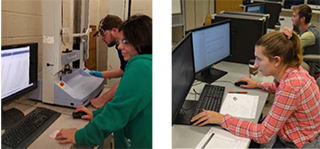 Clubs & Activities
SME – Millersville University. SME (formerly the Society of Manufacturing Engineers) is an organization for individuals, students, educators and companies involved in all facets of manufacturing. Founded in 1932, it is dedicated to advancing and educating the manufacturing industry. SME focuses its efforts on several areas of manufacturing: aerospace and defense, energy, medical and motorized vehicles.
Association of Technology, Management & Applied Engineering (ATMAE) Student Chapter (aka MU Robotics Team) The MU Robotics Team has earned more than 30 awards since 2001 in national or international robotics competitions. The team boasts winning the 2010 and 2013 ATMAE National Robotics Competitions.
Epsilon Pi Tau (EPT) – Beta Phi Chapter. Epsilon Pi Tau is an international honor society for professions in technology. At Millersville, this includes Technology & Engineering Education, Applied Engineering & Technology Management, and  Occupational Safety & Environmental Health majors.