Applied Engineering, Safety & Technology
Leadership ♦ Innovation ♦ Professionalism ♦ Teamwork
The Department of Applied Engineering, Safety & Technology (AEST) is the home of Technology & Engineering Education, Applied Engineering & Technology Managment, Occupational Safety & Environmental Health, Automation & Intelligent Robotics Engineering Technology, and the Manufacturing Engineering Technology programs. There are programs available for all levels of interest from 2-year associates degrees to 4-year bachelor's degrees, teacher training and certification, through graduate studies - all specifically designed to meet your learning needs.
AEST Welcomes Mrs. Cindy L. W. English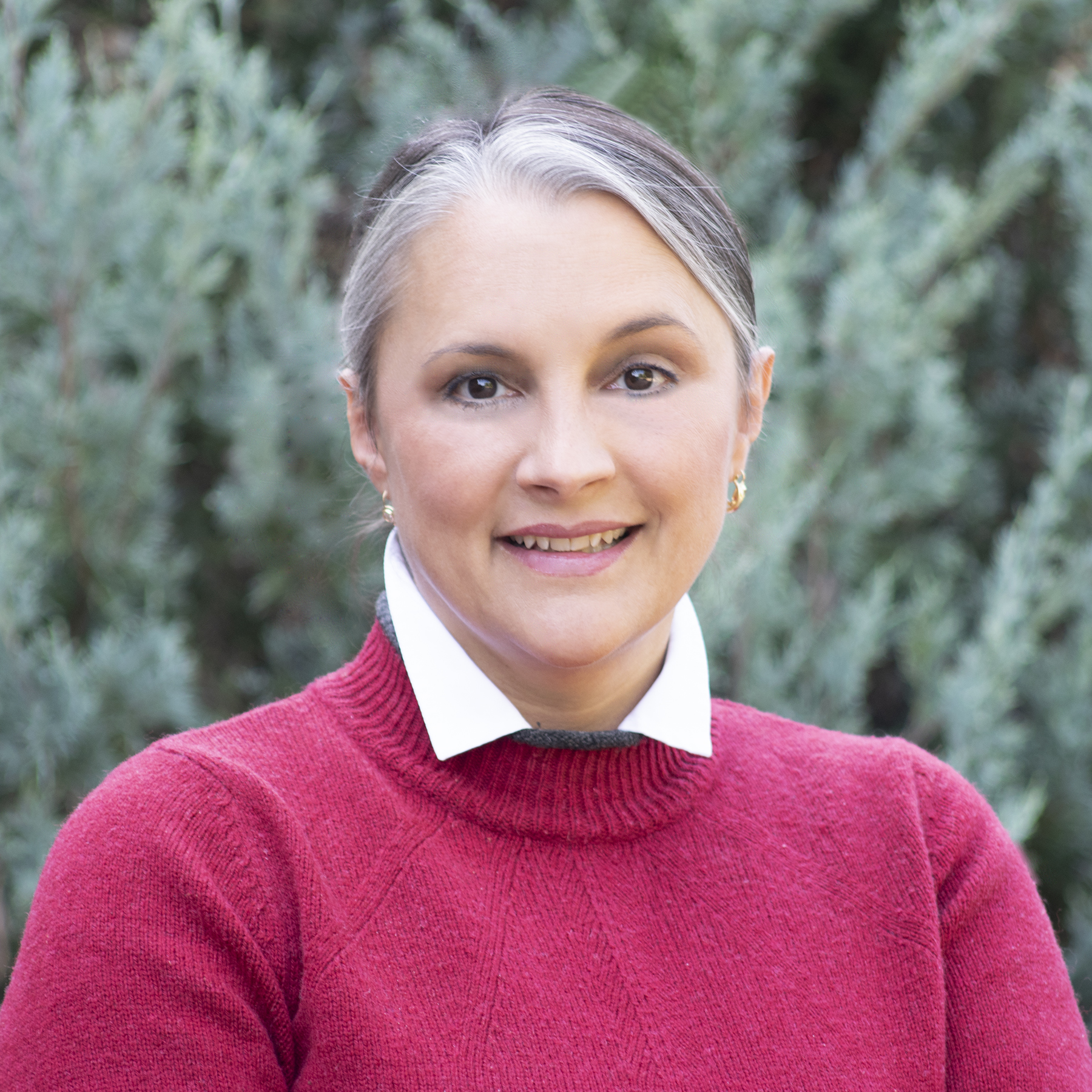 Applied Engineering, Safety & Technology is pleased to welcome Mrs. Cindy L. W. English to the faculty starting in Fall 2018. Mrs. English specializes in the Computer-Aided Drafting and Design portion of our program.
Prof. English holds an M.F.A. in Art Direction and Design from Marywood University and a B.S. in Technical Illustration / Graphic Design from Bemidji State University, Minnesota. Prior to joining Millersville, she served as a Clinical Assistant Professor of Technology at the University of North Dakota where she taught CADD, Packaging, Graphic Design, and Photography. While functioning as Gallery Director for the Pennsylvania College of Technology, she also served as an adjunct faculty member in the Graphic Design/Advertising Art and Printing & Publishing curriculums. Prof. English has over 26 years of industry experience in manufacturing and architecture comprised of machine design, product design, reverse engineering of customer products, and industrial buildings. Although she has exhibited artwork in North Carolina, Pennsylvania, and Virginia with one sculpture featured in several published journals, her current scholarly interests focus on research of integrating packaging and graphic design applications in the manufacturing setting.
Mrs. English's office is located in Osburn Hall, room 316. Drop by and say hello or send her a message at Cindy.English@millersville.edu.
AEST Capital Campaign Continues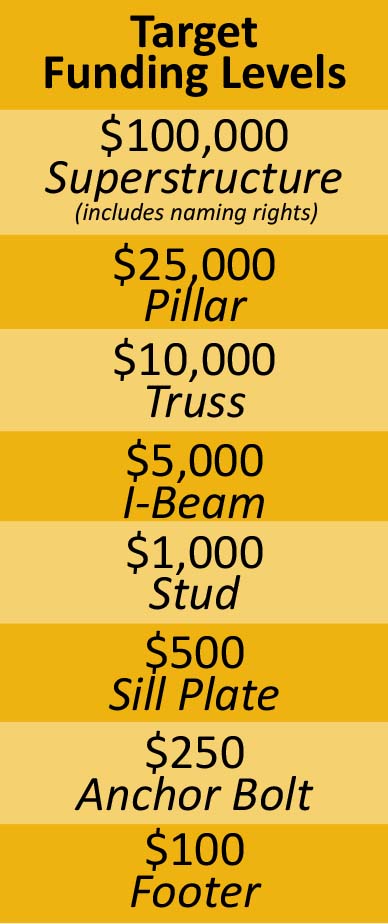 The AEST department is embarking on an external fundraising campaign for equipment and facilities in order to maintain the health and vitality of the department, to provide space for growth, and to help keep tuition affordable for all students. Plans are to construct annex space that would allow us to teach Construction courses on campus and to provide for additional project and research space for the department. The university will match the first $50,000 raised dollar for dollar, and planning for the new facility can begin once we reach the $100,000 mark. So, be a Stud (or a Studess) or maybe even more! While contributions are welcome at any level, some unique funding levels have been established.
Click here to make your tax-deductible donation today!
https://secure.qgiv.com/event/929513/
For more information on the AEST Capital Campaign, Please contact Dr. Len Litowitz, Department Chair.
'18 Graduate Becoming an Imagineer
Check out this video that Andy Miller created as part of this Honors Project. Read more about it in the Abbozzare!
Spring/Summer Abbozzare
Students, Faculty Recognized at ITEEA Conference
The 80th Annual ITEEA Conference took place April 12-14, 2018 in Atlanta, Georgia. This year's conference theme was "Building Bridges Withing the STEM Community and Beyond."
Every year, ITEEA and TEECA recognize individuals for their contributions to the profession, organization, and for their potential for future excellence. Several students and faculty have been chosen for these honors.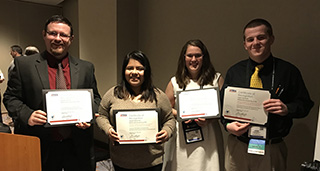 Four students were recognized at the conference:
Brad Fessler, Donald Maley Spirit of Excellence Outstanding Graduate Student Citation; Saarahi Navarrete, Claussen/FTEE Memorial Scholarship for ITEEA/TEECA Student Professional Development; Marie Leatherman, Donald Maley Spirit of Excellence Outstanding Undergraduate Student Citation; Adam Kennedy, FTEE Scholarship for Undergraduate Major in Technology and Engineering Education.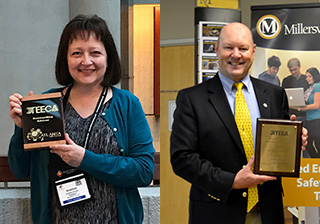 Dr. Sharon Brusic was recognized as the TEECA advisor of the year, and Dr. Tom Bell was honored with the Wilkinson Meritorious Service Award for his continuous service to ITEEA.
Read more about the ITEEA Conference on their Web site.

EPT Inducts 27, Award 4 Laureate Citations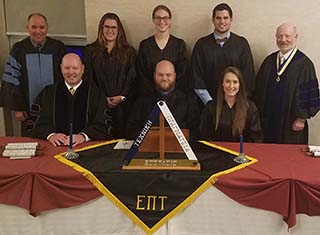 Epsilon Pi Tau (EPT) inducted 27 Applied Engineering, Safety and Technology students this semester. Those honored are Abigail E. Barnhart, Matthew M. Blackmon. Nicholas A. Bozzelli, Samuel Brennan, Weston B. Chambers. Michael C. Clappison, Joshua L. Handshaw, Rebecca L. Howell, Adam C. Kennedy, Quentin D. Kilgore, Cole Lefever, Betty-Jo Legutko, Cody A. Leisey, Ashley N. Lucabaugh, Patrick McCarty, Nicole L. McNerney, Andrew J. Miller, Brittany M. Myers, Kaitlyn N. Remely, Jacob B. Robison, Andrew M. Sellers, Abigail B. Sweeney, Daniel M. Vazquez, David R. Wacker, Michael P. Wiles, Lauren C. Woods, and Joseph R. Wright. Four Laureate Citations were also presented to Thomas J. Bechtold, Scott F. Farmer, Robert S. Swisher, Jr., and Daniel P. Quinn.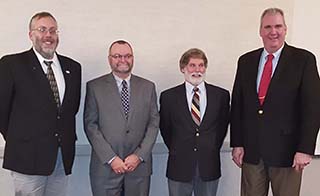 EPT is the Leading International Honor Society for Technology. Epsilon Pi Tau recognizes academic excellence of students in fields devoted to the study of technology and the preparation of practitioners for the technology professions. Epsilon Pi Tau also extends the honor of membership and advancement activities to outstanding practitioners in the technology professions, scholars with exemplary research interests in technology in society and/or persons who have significantly supported or advanced technology professions. All prospective members from these groups must meet Epsilon Pi Tau professional and leadership performance criteria.
Take a Virtual Tour!
From new residence halls to high-tech facilities, learn why students refer to MU as a "home away from home."
Take the tour