Green Dot
Green Dot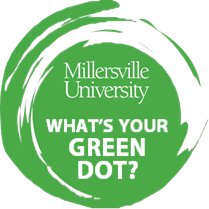 The goal of Green Dot is to implement a bystander intervention strategy that prevents and reduces power-based personal violence.  Power-based violence includes:  sexual violence, domestic violence, dating violence, and stalking. A Green Dot is a behavior, choice, or action that promotes safety for everyone.
We conduct bystander intervention trainings for students, faculty, staff and administrators.  
Please join us to continue to change the culture on our campus, where ALL of us look out for each other and intervene to help one another.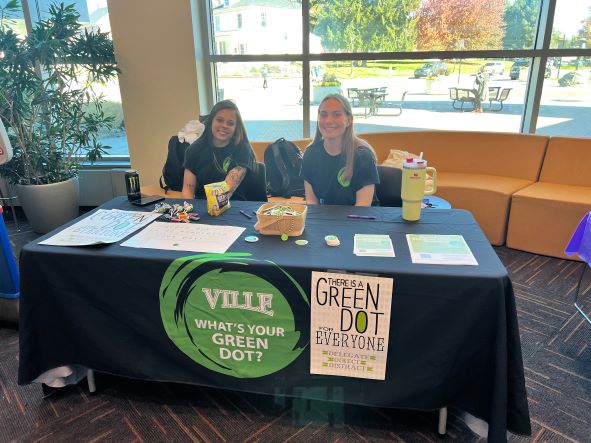 Upcoming Trainings:
April 13, 2023 from 4-7 p.m. in the Ford Atrium. 
Registration: https://forms.office.com/r/JA1HEAvydJ