Women's Gender and Sexuality Studies
EVENTS CALENDAR
The Women's, Gender, and Sexuality Studies Program encourages attendance at varied events that will help us refine our intersectional mindsets and develop more inclusive social justice perspectives.
October 4: Celebrate the Addition of Sexuality Studies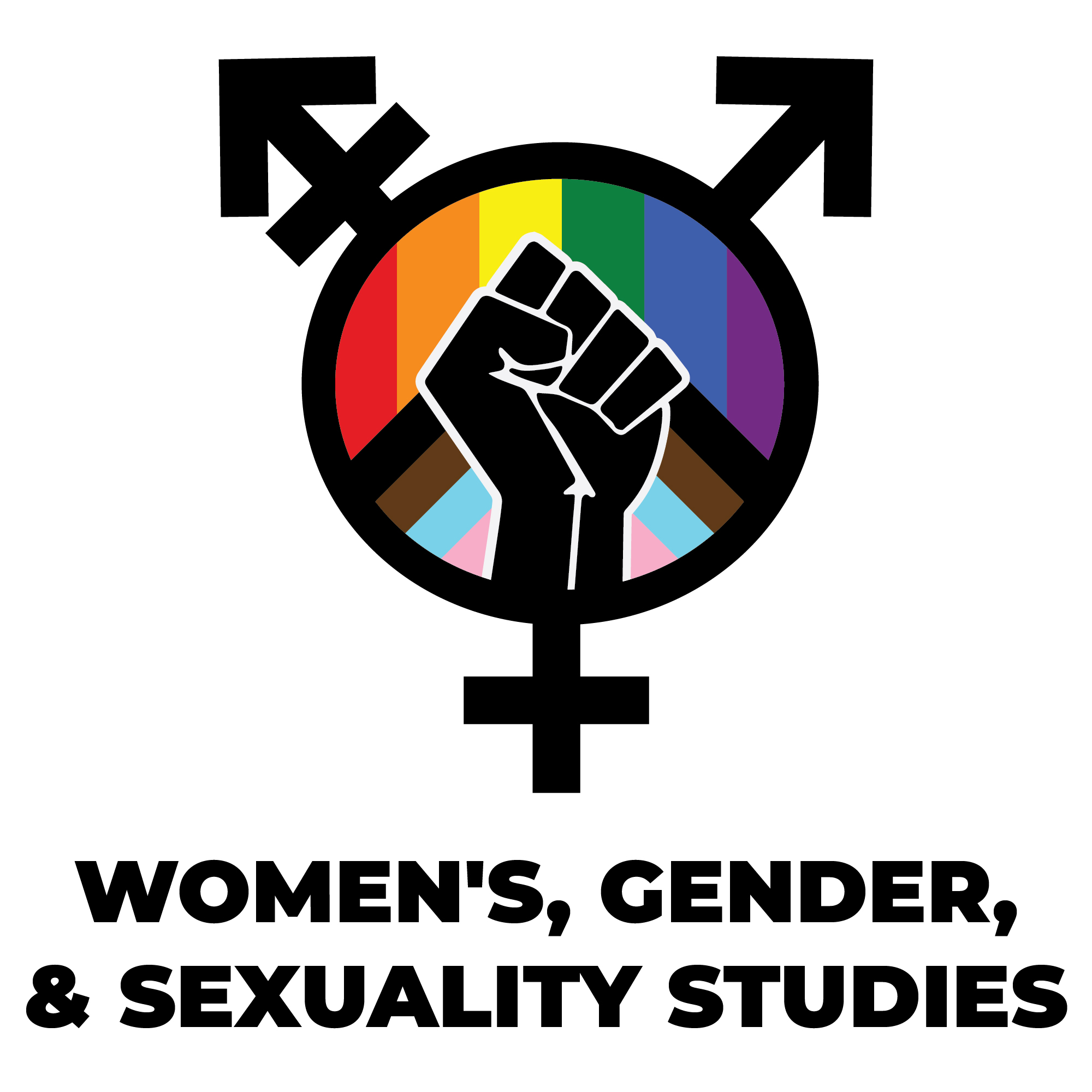 Celebrate Women's & Gender Studies becoming
Women's, Gender, & Sexuality StudiES,
October 4th, 4:30 pm, Ford Atrium, McComsey Building
for cake, conversation, inspiration, swag, and other refreshments.
Drop in or Hang Out.
Come celebrate our community's commitment to inclusive community, inclusive history, and inclusive readings.
Free and Open to All in our Millersville Community
Meet new folks in our community!
October 5th: LGBTQ+ Rights Webinar
Join our panelists in the discussion of policy as a tool for advancing the human rights and socio-economic justice of the LGBTQ community
Dr. Rita Smith Wade-El Intercultural Center Fall 2022 Masterclasses
All Master Classes will be held in SMC 202 from 1:00pm-2:30pm.

Schedule:  
 
Wednesday, September 28, 2022: Diversity vs. Inclusion 
Wednesday, October 5, 2022: Pronouns 101 
Wednesday, October 12, 2022: Understanding Gender 
Wednesday, October 19, 2022: Appreciation vs. Appropriation  
Wednesday, October 26, 2022: Microaggressions 
Wednesday, November 2, 2022: See Something, Say Something 
Wednesday, November 9, 2022: Understanding Privilege 
Wednesday, November 16, 2022: Trans Rights and Visibility 
Wednesday, November 30, 2022: Listen, Learn, Apply 

For questions, please email icse@millersville.edu. 
October 12: US Kids
Us Kids chronicles the March For Our Lives movement over the course of several years, following X Gonzalez, its co-founders, survivors and a group of teenage activists as they pull off the largest youth protest in American history and set out across the country and globally to build an inclusive and unprecedented youth movement that addresses racial justice, a growing public health crisis and shocking a political system into change.
5:45-8:30pm Ware Center - In-person only
6:15 P.M. Community Panel Discussion| 7 P.M. Screening | Post-Show Q & A with film director Kim Snyder

Running Time: 1 hour, 38 minutes
Oct. 16: ENGAGE FOR CHANGE Journal Submission Deadline
Call for Papers on GENDER JUSTICE
What is gender justice?  Who is affected by gender inequalities?  While some legislative changes (Equality Act, Paycheck Fairness Act) and social movements (#MeToo, He for She, Times Up) are happening on a national scale, how does PA fare with respect to gender rights? Is there more PA could be doing? How have PA citizens been impacted by unequal pay, sexual harassment, sexual discrimination, gender violence, domestic violence, family leave, LGBTQ+ issues, transgender and reproductive rights and in what contexts (workplaces, education, healthcare, sports, politics, entertainment)?  What are ways gender inequality has affected you personally?

The Engage for Change journal accepts submissions from undergraduate and graduate students, faculty, staff, and community members (collaborative submissions are encouraged) for the 2022-2023 issue. We accept a diverse range of articles, from research articles to personal perspectives, creative pieces, and reviews.
October 26th: DVS Survivor Speak Out
Domestic Violence Survivors tell their stories publicly during Domestic Violence Awareness Month.

We're going back in person to bear witness to the stories and experiences of our neighbors who have survived domestic abuse and are thriving in our community. They want us to know about their experiences in an effort to advocate for change and with hope that others will avoid becoming victims themselves by learning from the life lessons they share.
October 27: CURED
Five years in the making, CURED illuminates a pivotal yet largely unknown chapter in the struggle for LGBTQ equality: the campaign that led the American Psychiatric Association (APA) to remove homosexuality from its manual of mental illnesses.

6:00pm-8:30pm McComsey Hall, Myers Auditorium or virtually on Zoom

Cost: Free ($25 for 2.5 CEUs for licensed professionals) must register
November 30th: Lunch with Udai Bhardwaj
Udai Bhardwai worked to decriminalize homosexuality in India. Come hear his inspirational story and share lunch with us. 11am-1pm.
For more information contact Dr. Frederika Schmitt.
March 2 2023: Carter Woodson Lecture
The Carter Woodson lecture will focus on this gender justice issue: What impact will the proposed prison have on girls and women of color in Lancaster County?
Contact Info

Contact for Events

Dr. Thomas Neuville for Disability Film Series

Dr. Caleb Corkery for Carter Woodson

Dr. Jennie Burke for International Women's Day events

Dr. Jill Craven for Know My Name event