Systems and Logic
Sara Allen Prigodich & Shalya Marsh
VIEW THE EXHIBITION Ι 10/19 - 1/7.2021
SYKES GALLERY ι  BREIDENSTINE HALL (1st Floor)
Gallery Hours ι  Standard business hours for Swift Gallery are Monday - Friday from 8:00 am - 4:00 pm. Hours are subject to vary in accordance with University established holidays (below) and the reception, gallery talk/s or awards ceremony.
About the Exhibition ...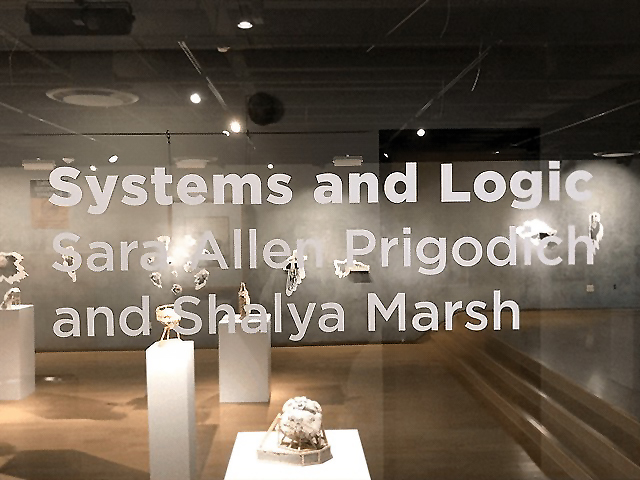 Prigodich and Marsh's works use clay in surprising ways. The works make use of real-world reference, elegantly reimagined negative space, in iconic and poetic small scale installations as well as discrete works. On and off the wall, their beautiful surfaces and challenging structures are straight up eye candy. 

About the Artists ...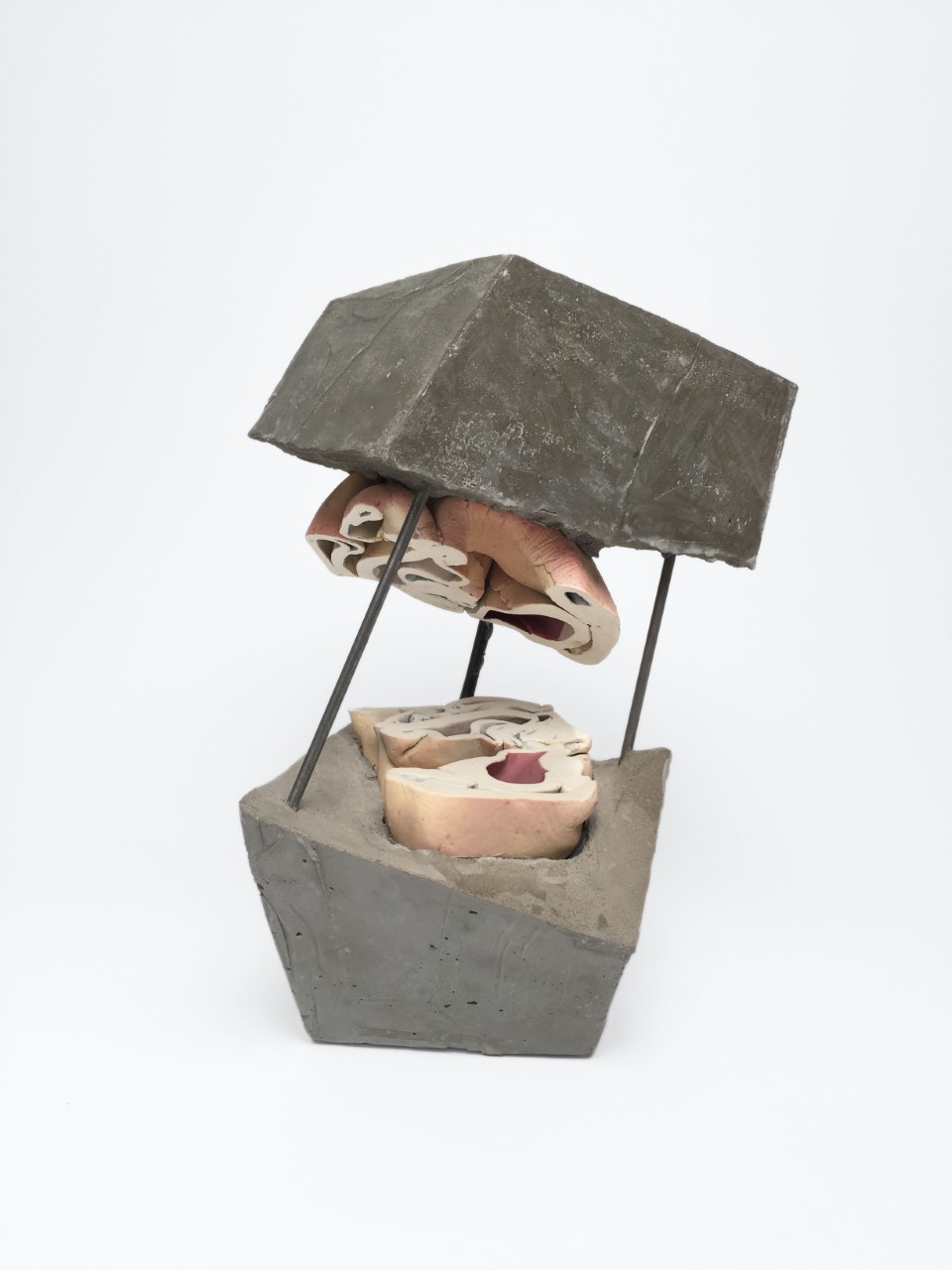 Sara Allen Prigodich is a mixed-media artist who received her BFA from the Hartford Art School in Connecticut and her MFA from the University of Massachusetts Dartmouth. Her recent exhibitions include shows in Philadelphia, New York, Chicago & Boston. Sara is an Assistant Professor of Ceramics at Anne Arundel Community College in Maryland, where she focuses on sustaining a creative practice while educating those around her about the importance of making and experiencing art.


---
Shalya Marsh received a BFA in ceramics from SUNY New Paltz in 1999 and an MFA from the University of Nebraska, Lincoln in 2016. She is currently a Service Assistant Professor at West Virginia University and was recently named one of Ceramics Monthly's Emerging Artists. 
In addition to teaching, Marsh has a rich exhibition record and has augmented her studio practice through participation in workshops and residencies, including a residency at the Archie Bray Foundation for the Ceramic Arts, a Kiln God Residency at Watershed Center for the Ceramic Arts, and the Lormina Salter Fellowship at Baltimore Clayworks.
University Holidays

Campus Closed

New Year's Day - observed 01/01 (Monday)
Martin Luther King, Jr. Day - 01/15 (Monday)
Memorial Day - 05/28 (Monday)
Independence Day - 07/04 (Wednesday)
Labor Day - 09/03/18 (Monday)
Thanksgiving Day - 11/22 (Thursday)
Day after Thanksgiving Day - 11/23 (Friday)
Christmas Day - 12/25 (Tuesday)
12/26 (Wednesday) - 12/31 (Monday)
New Year's Day (2019) - 01/01/19 (Tuesday)

Directions & Parking

DIRECTIONS - GOOGLE MAPS 


To the MU Police Station for a Parking Permit ... As you drive down N. George Street, on the right, you will see signage on a brick wall welcoming you to Millersville University.  This is the intersection of N. George Street & W. Cottage Avenue. If you make a right, you will find the University Police Station .  Please stop in to request a free daily parking pass from the attendant at the main desk. This parking pass will be valid for white lines spaces only.  

To Swift Gallery ... As you proceed down George Street.  On the left, you will see the Sugar Bowl which will put you on Normal Avenue.  At this turn, you will see a campus street sign for "Breidenstine Hall" (Department of Art & Design).  Stop at the first Stop Sign and proceed straight.  You will pass Biemesderfer Stadium and Chryst Field on your left hand side.  A little further on the right you will see a square brick building with teal and white placards with the words "Art & Design". This is Breidenstine Hall, your destination of 46 E. Frederick Street.  Sykes Gallery will be on the ground level of this building.  Please address the department secretary in room 101 for access to the entrance for handicap accessibility. 

To the Bus Parking Lot ... West Cottage Ave & North George St.

---

PARKING PERMITS

Daily campus parking permits are required before 4:00 pm and available at the campus 

Police Station

 in Lebanon House on 237 N. George St., Millersville, PA 17551. These permits will only be valid for white, not yellow lined spaces.  The station is open from 8:00 am – 4:30 pm. (717) 871-4357.

Contact Us ...

MILLERSVILLE UNIVERSITY
DEPARTMENT OF ART & DESIGN 
Breidenstine Hall
46 East Frederick Street
Millersville, PA 17551

Secretary ι  Mrs. Kate Kinney
Main Office ι Room 101 - Ground Level
Hours ι Monday-Friday (8:00 am - 4:00 pm)
Email ι kate.kinney@millersville.edu
Phone ι 717.871.7249
Fax ι 717.871.7929