Pickleball fall 2023 Tournament
VSOA PICKLEBALL TOURNAMENT 23'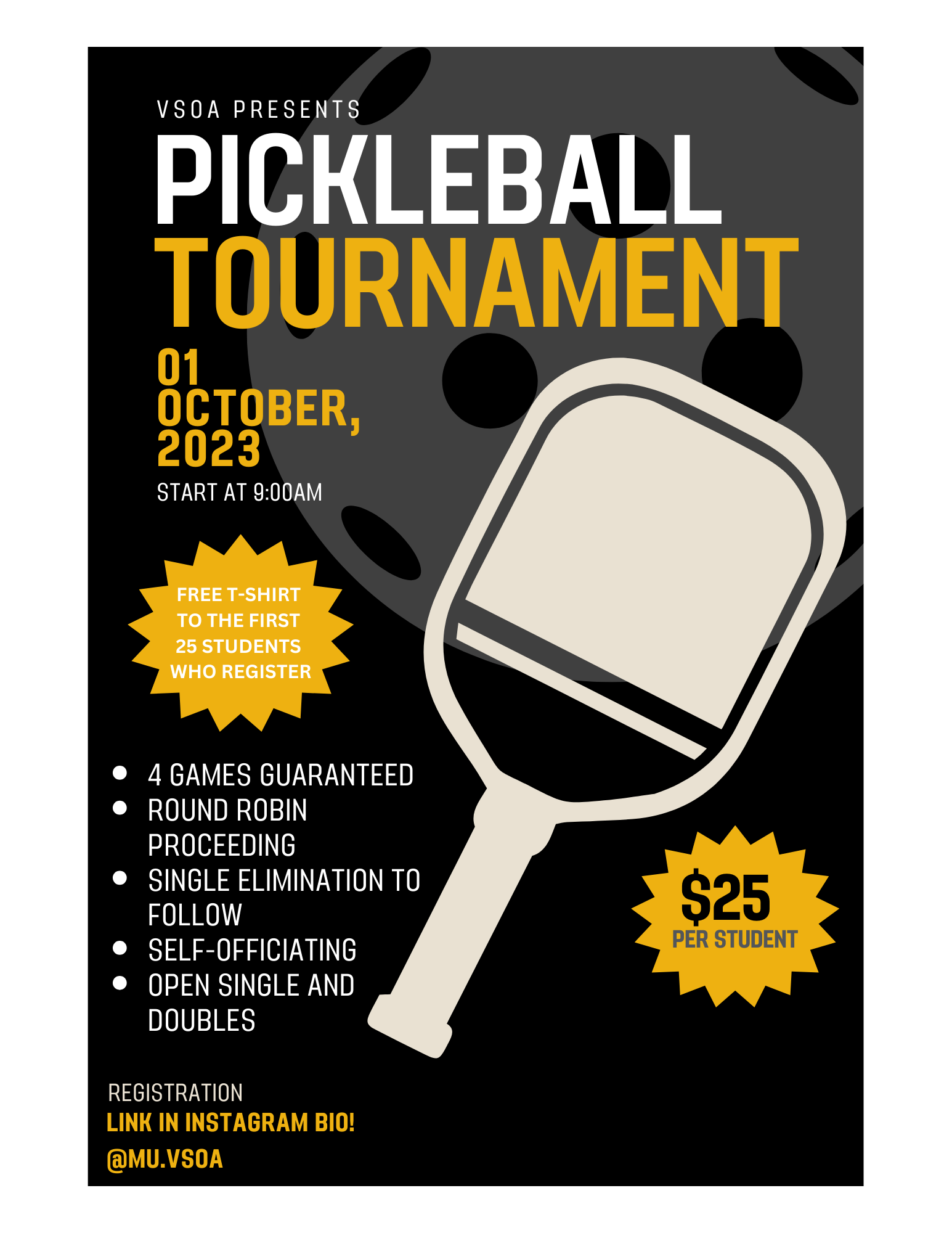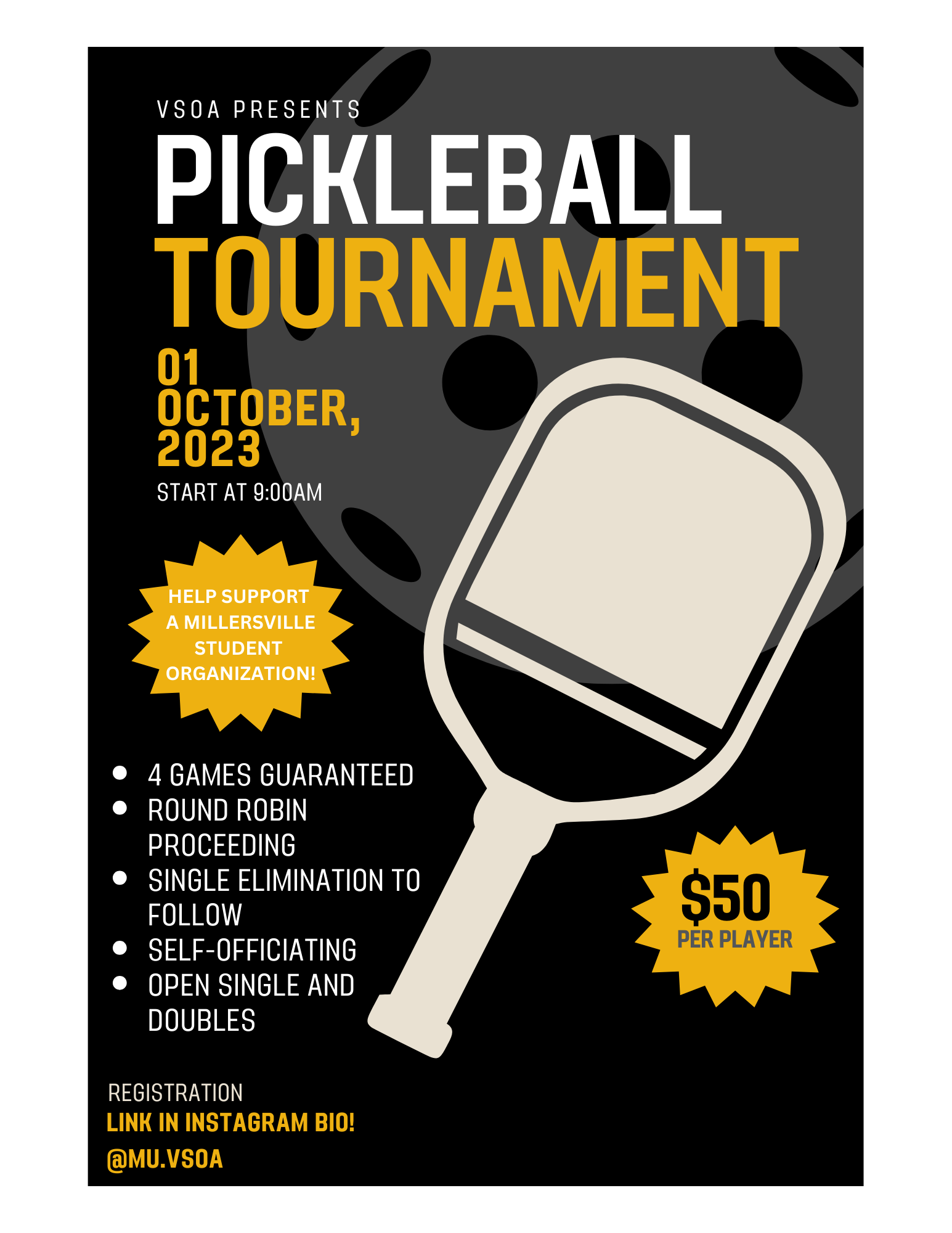 120 participants will be accepted
Link for Registration: https://www.etix.com/ticket/p/30349136/
https://usapickleball.org/what-is-pickleball/official-rules/rules-summary/
9 courts in play at the same time indoors – 6 doubles – 3 singles 
Age Groups: 34 and under, 35 - 50, and 50+
113 Shenks Lane, Millersville PA, 17551
T-Shirts on Sale: $15
No age brackets/gender brackets - This is an Open Tournament
$25 per student
$50 per community member
RULES:
*The tournament will be held using all USA Pickleball rules with exceptions and inclusions listed below*
Millersville University Specific:
If your game is interrupted by a surrounding game and requires stoppage of play, the point will be replayed with no penalty to either team.
Officiating:
All games will be self-officiated. Honesty is an expectation of all players.
Serving:
Serving sequence will be decided upon at the beginning of each game with 1 game of Rock, Paper, Scissors. The winner will choose either first serve or side of the court. Loser receives whichever option is not taken.
Service will follow USA Pickleball rules. Including 1 serve per service attempt.
Scoring:
Points will only be scored by the serving team.
All games will be played to 11 wins by 2.
Scoring is self-reporting.
Rules:
The 2 Bounce rule will be in effect in the tournament. The ball must hit the ground on the serve as well as hit the ground on the return. Volley may occur after this point.
Appropriate footwear is required.