MU's Second Year Experience (MUSYE)

Millersville University's Second Year Experience (MUSYE) Program is designed to empower second-year students by providing opportunities to enhance academic and professional success, the sense of belonging to our campus and learning community, engagement with faculty, overall wellness, and community citizenship and leadership, all part of our EPPIIC values, we hope students discover along their journey.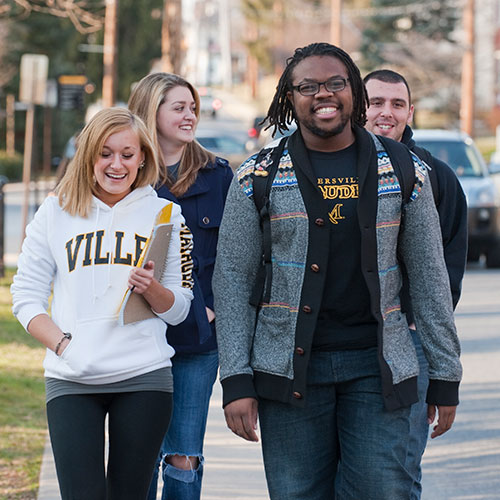 During the second year of college, students begin to take on added responsibilities and make decisions that will affect the rest of their lives. Many second-year students struggle with major declaration, career indecision, and social acclimation, while pursuing efforts in study abroad, civic and community engagement, volunteering, organizational involvement, and class connection.
MUSYE can serve as a roadmap throughout this process, helping you get connected to the key offices and resources to assist you on your journey to degree completion.  Working together with a newly formed Sophomore Class Council, MUSYE will provide unique opportunities for second-year students to engage with Millersville throughout the year. MUSYE and the entire MU Community can assist second-year students (and those returning with incomplete first-year experiences) through targeted transitional events, activities, and programs.
Goals of the EPPIIC Journey
Explore departments on campus that can help you succeed as a sophomore at Millersville University.
Explore Goals
Second Year Success Series
The series focuses degree completion, leadership/research experiences, and preparing for life after Millersville.
View Success Series Events
Get Involved & Get Connected
There's no better way to connect than attending campus events.
Take a look at campus events