Saturday Art School Art Show
Elementary School Students
VIEW THE EXHIBITION Ι 11/18 - 12/3.2021
SWIFT GALLERY ι BREIDENSTINE HALL (3rd Floor)
Reception ι 11/20.2021 from 10:00 am - 12:00 pm
Gallery Hours ι  Standard business hours for Swift Gallery are Monday - Friday from 8:00 am - 4:00 pm. Hours are subject to vary in accordance with University established holidays (below) and the reception, gallery talk/s or awards ceremony.
About the Exhibition ...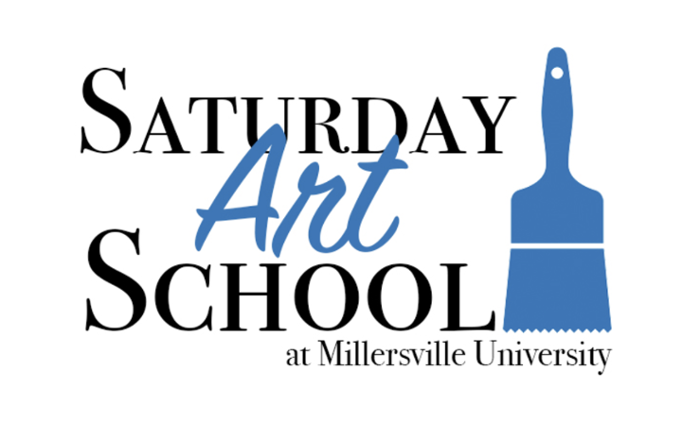 Saturday Art School is an opportunity for children in the community to experience an open art studio atmosphere where they can create artwork and bring their ideas to life with Millersville University art education students assisting in their discovery and learning.
The work in this show was selected by the students who made the work.
At Saturday Art School, children made lots of choices about what they created, what materials they used, and whether to work on their own or with classmates. We designed Saturday Art School this way because we believe that choice is a powerful vehicle for critical thinking, creativity, and meaningful learning.
Saturday Art School teachers are experienced makers that are there to assist and encourage students. They did not prepare specific projects or examples for every student to create. Because of this, the work the children created may not look as refined as the art that they make when an adult is actively directing their work. We embrace this, knowing that when students are in charge of their work, really exciting learning and discovery takes place.
About the Artists ...
This exhibition is comprised of the works of students from regional elementary and middle schools who participated in the Saturday Art School program. This program is part of the Art Education UNIV 103 curriculum.



University Holidays

Campus Closed

New Year's Day - observed 01/01 (Monday)
Martin Luther King, Jr. Day - 01/15 (Monday)
Memorial Day - 05/28 (Monday)
Independence Day - 07/04 (Wednesday)
Labor Day - 09/03/18 (Monday)
Thanksgiving Day - 11/22 (Thursday)
Day after Thanksgiving Day - 11/23 (Friday)
Christmas Day - 12/25 (Tuesday)
12/26 (Wednesday) - 12/31 (Monday)
New Year's Day (2019) - 01/01/19 (Tuesday)

Directions & Parking

DIRECTIONS - GOOGLE MAPS 


To the MU Police Station for a Parking Permit ... As you drive down N. George Street, on the right, you will see signage on a brick wall welcoming you to Millersville University.  This is the intersection of N. George Street & W. Cottage Avenue. If you make a right, you will find the University Police Station .  Please stop in to request a free daily parking pass from the attendant at the main desk. This parking pass will be valid for white lines spaces only.  

To Swift Gallery ... As you proceed down George Street.  On the left, you will see the Sugar Bowl which will put you on Normal Avenue.  At this turn, you will see a campus street sign for "Breidenstine Hall" (Department of Art & Design).  Stop at the first Stop Sign and proceed straight.  You will pass Biemesderfer Stadium and Chryst Field on your left hand side.  A little further on the right you will see a square brick building with teal and white placards with the words "Art & Design". This is Breidenstine Hall, your destination of 46 E. Frederick Street.  Sykes Gallery will be on the ground level of this building.  Please address the department secretary in room 101 for access to the entrance for handicap accessibility. 

To the Bus Parking Lot ... West Cottage Ave & North George St.

---

PARKING PERMITS

Daily campus parking permits are required before 4:00 pm and available at the campus 

Police Station

 in Lebanon House on 237 N. George St., Millersville, PA 17551. These permits will only be valid for white, not yellow lined spaces.  The station is open from 8:00 am – 4:30 pm. (717) 871-4357.

Contact Us ...

MILLERSVILLE UNIVERSITY
DEPARTMENT OF ART & DESIGN 
Breidenstine Hall
46 East Frederick Street
Millersville, PA 17551

Secretary ι  Ms. Wanda Doyle
Main Office ι Room 101 - Ground Level
Hours ι Monday-Friday (8:00 am - 4:00 pm)
Email ι wanda.doyle@millersville.edu
Phone ι 717.871.7249
Fax ι 717.871.7929