Faculty Emeriti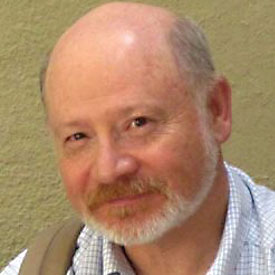 Dr. Kenneth DeLucca | 1985-2019 (34 years)
Professor of Applied Engineering, Safety and Technology, Emeritus
Dr. DeLucca received his Ph.D. from the University of Missouri, his M.S. from the University of Wisconsin-Stout, and his B.S. degree from Montclair State College. Dr. DeLucca's research interests were in the area of digital electronics and microprocessors, and he had a passion for, and taught about, technology and its impact on society while at Millersville.  
Dr. DeLucca made valuable contributions to the mission of the department and the University including his work on the Millersville University Foundation and his terms as President of the Technology Engineering Education Association of Pennsylvania and the International Society of Automation, Central Keystone Chapter. While a member of the faculty, Dr. DeLucca published a range of manuscripts, including co-authoring a popular textbook, Electricity, and was the recipient of numerous awards and recognition for his contributions including the Outstanding Service Award from the International Technology Education Association.
Outside of Millersville University, he was regularly seen volunteering his time at the National Watch and Clock Museum in York, PA, held his FCC Amateur Radio License and served in various roles for Millersville Borough.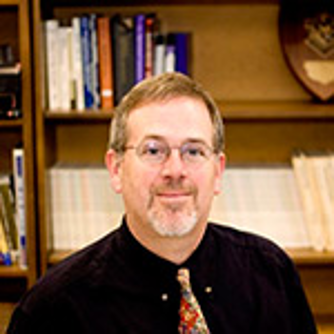 Professor Anthony Elliott | 2002 – 2019 (17 years)
Professor of Communication and Theatre, Emeritus
Tony Elliot relocated his family to Lancaster and began his work at Millersville University in the Fall of 2002. Originally from Lancaster County, Professor Elliot holds a B.S. in Communication Education from Indiana University of PA and a Master of Fine Arts degree in Theatre Directing from The Catholic University of America in Washington, D.C. Prior to coming back to Central Pennsylvania, he worked professionally as a performer and administrator for theatres in Massachusetts and Washington, D.C. College teaching included experience at Montgomery College in Maryland, Penn State-York and ten years as the director of the theatre program at Penn State-Erie. In 2005, Mr. Elliot established an annual "10-Minute-Play-Writing Competition" at Millersville and in 2004, he took his first group of students to London for a week-long summer program called the "London Theatre Tour" which is organized every other June.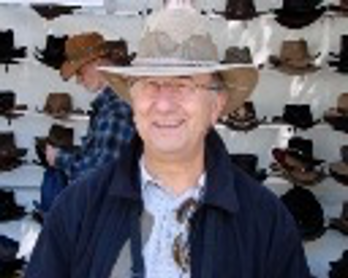 Dr. André Moine | 1996 – 2019 (23 years)
Associate Professor of Language and Culture Studies, Emeritus
Dr. Moine was born and educated in France. In the United States, he taught French in Virginia and obtained a M.A. in French Language and Civilization from New York University. He then completed a M.A. in Linguistics at the University of California, Davis before he obtained a Ph.D. in French which was also from U.C., Davis. Dr. André Moine served Millersville University for 23 years within the Department of Foreign Languages as a French professor and Director of the Media Center. During his tenure, he provided support, mentoring and guidance to undergraduate and graduate students which went beyond expectation. He created a French Film Series at MU and was in charge of the collaboration agreement between MU and the Paris Chamber of Commerce. Dr. André Moine was a renowned scholar in French linguistics, published a book on The Role of Discourse Markers in the Structuring of Discourse and participated in many international, national, and regional conferences in the field of Pragmatics and Discourse Analysis.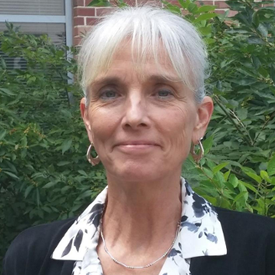 Dr. Marcia Nell | 2006 – 2019 (13 years)
Associate Professor of Elementary & Early Childhood Education, Emerita
Dr. Nell received her Ph.D. from The Pennsylvania State University. She earned her M.Ed. from the University of South Florida, and B.S. from The University of Akron. Dr. Nell's primary research focus was in early childhood education, specifically how young children learn through play.
Dr. Nell was a dedicated educator, having worked 25 years in public schools before beginning her tenure at Millersville where she worked to inspire the next generation of early childhood educators.  Dr. Nell made numerous and valuable contributions to the university including service as chair of her department and graduate program coordinator.  Dr. Nell led the professional education programs in early childhood education to approval by the National Association of the Education of Young Children.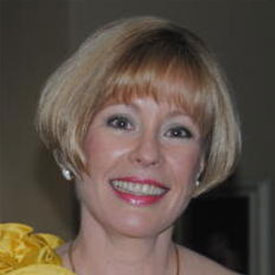 Dr. Norma Rivera- Hernández | 1998 – 2019 (21 years)
Associate Professor of Language and Culture Studies, Emerita

Dr. Norma Rivera-Hernández was an Associate Professor in the Department of Foreign Languages at Millersville University where she taught Spanish, Spanish-American literature and Spanish-American culture and civilization. She has a Ph.D. from the University of Texas at Austin in Spanish and Spanish-American Literature and a master's degree in Philosophy from the University of Puerto Rico. She published a language textbook for advanced students of Spanish titled Senderos: Comunicación y conversación en español. She is currently working on another language book titled Cinco pasos. Her research interests include the Spanish-American novels of female development as well as methods to improve student's oral and writing proficiency in Spanish.  Her interest in Spanish culture has led her to regularly travel abroad with students to Spain and Spanish America where she teaches language and cultural immersion programs.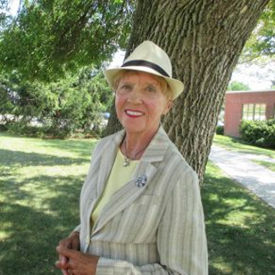 Dr. M.P.A. Sheaffer | 1967 – 2019 (52 years)
Professor of English, Emerita

Dr. M. P. A. Sheaffer, the longest-serving faculty member in Millersville University's history, taught English literary analysis and literary and cultural history. Her passion for the discipline was evident to the generations of students she taught at both the undergraduate and graduate level. Most recently, Dr. Sheaffer taught courses on Shakespeare as well as English Composition. Her scholarly record is inspiring: over 500 published poems, over 40 prose articles published, and 18 books published or edited. Her wide breadth of scholarly pursuits earned her wide acclaim across much of Europe and beyond.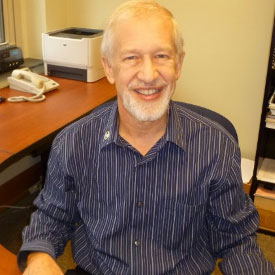 Dr. Lewis Shoemaker | 1987-2019 (32 years)
Professor of Mathematics, Emeritus

Dr. Shoemaker earned his Ph.D. and M.A. in Statistics from The Pennsylvania State University and his B.S. degree in Mathematics from Lehigh University.
Dr. Shoemaker was actively involved in curriculum development and the improvement of the department's programs, particularly the upper-level statistics courses, distance learning statistics courses and the actuarial science and statistics options. He pursued an active scholarly agenda as a statistician. He served as a statistical consultant on nearly 30 projects during his time at Millersville University and published numerous articles in peer-reviewed journals and conference proceedings. Along with participating in programs for members of the surrounding community, he served on a range of Department and University committees, including as chairperson for the Faculty Grants Committee and as a manuscript reviewer for multiple professional journals. Dr. Shoemaker also served as faculty advisor for Reformed University Fellowship and was an active member of his church.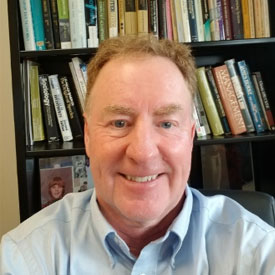 Dr. Roger Webster | 1983-2018 (35 years)
Professor of Computer Science, Emeritus
Dr. Roger Webster received his Ph.D. and M.S. degrees in Computer and Information Science from Temple University's School of Engineering, an M.S. in Computer Information Systems from Bentley College, and a B.S. degree in Business Administration from the University of Maine.
Dr. Webster was awarded over $2 million in grant funding in a number of National Science Foundation projects and other externally funded research in: Android and IOS/iPhone/iPad App Development, Video Game Development, Surgical Simulation, 3D Graphics/Virtual Reality, Haptic Programming Environments, Artificial Intelligence, Robot Vision, and Real-Time Systems Engineering. He has published over 60 scientific articles in Computer Science and has presented his work at professional conferences all over the world.
Dr. Webster has developed and published several iPhone/iPad and Android Apps that are available on the Android Google Play Store and Apple App Store. He has sold apps (with over 350,000 total user installs) and developed apps for corporations and non-profit organizations. These clients include Alcoa Incorporated and Spirit Promotions - US Open Pickleball Championships.
Although retired, Dr. Webster is currently a Professor of Computer Science at Florida SouthWestern State College (FSW) in Ft. Myers, Florida. He is still consulting and is involved in software development for a variety of applications, most notably mobile apps for iPhone and iPad devices for the Apple App Store and Android phone apps for the Google Play Store.