Faculty Emeriti
Dr. Ximena Catepillán  |  1991-2020
Professor of Mathematics, Emeritus
Dr. Catepillán served as a faculty member of the Department of Mathematics at Millersville University since 1991, a total of 29 years. Dr. Catepillán taught for ten years at Universidad de Magallanes, Chile, before coming to the US. She was born in Chile and has indigenous roots from South America. Dr. Catepillán received her doctorate in mathematics in 1991 from the University of Iowa with a concentration in Operator Theory. She dedicated most of her career to the development of Ethnomathematics by creating courses, mentoring students, and writing articles, book chapters, and a textbook. Over a period of twelve years, she traveled to archaeological sites in Belize, Mexico, Guatemala, and Peru with students who were taking her Ethnomathematics courses. Dr. Catepillán served, and continues to serve, multiple roles within the Mathematical Association of America (MAA), including serving as president of the Eastern Pennsylvania and Delaware section. She continues to be the editor of several mathematics journals including "Convergence of the MAA", a journal for which she is currently working on the Spanish translation of articles related to pre-Columbian mathematics. Dr. Catepillán continues to represent Millersville University by delivering Ethnomathematics presentations: In August 2021 to Chilean high school mathematics teachers, and in October 2021 to Latin American students, 8th grade to undergraduate, for the Panamanian Foundation for the Promotion of Mathematics.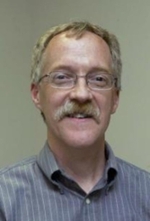 Dr. Frederick Foster-Clark  |  1989-2020
Professor of Psychology, Emeritus
Dr. Foster-Clark earned a Ph.D.in Human Development and Family Studies and an M.A. in Developmental Psychology at Cornell University, an M.S. in Criminal Justice at University of New Haven, and a B.A. at Bates College in Sociology & Psychology. He served as chair of the Psychology Department from 2013-2020. Dr. Foster-Clark held multiple leadership positions, such as the director of the Departmental Honors Program, General Education Coordinator, campus representative for Association of American Colleges and Universities, evaluator for Middle States Commission on Higher Education accreditation as well as served on 20 different university-level committees, many in various leadership roles. Dr. Foster-Clark was well known for his high standards in the classroom, his mentorship of undergraduate and graduate student research, and his advocacy for the development of new faculty members. Dr. Foster-Clark will be remembered for his integrity, fairness in judgment, and analytical mind.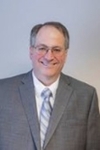 Dr. J. Douglas Frazer  |  1979-2020
Professor of Accounting and Interim Dean of the College of Business, Emeritus
Dr. Frazer taught at Millersville from 1979-2020. He was the Director of the Small Business Institute. His teaching interests included Financial Accounting at the Principles, Intermediate and Advanced Levels, Auditing and Accounting Information Systems. Dr. Frazer holds a B.A. in Economics from McDaniel College (Western Maryland College), a Masters of Management with fields in Accounting and Finance from the Kellogg School of Management, Northwestern University and a Ph.D. from Temple University in Accounting and Industrial Relations and Organizational Behavior. 
His accounting experience was with Arthur Young & Company (Now Ernst & Young) in Chicago and Philadelphia, he also worked with Armstrong World Industries before coming to Millersville University. 
He is a CPA in the State of Pennsylvania, serves on the boards of For-Profit and Non-Profit Corporations and is a former President and Current Fellow of the Small Business Institute.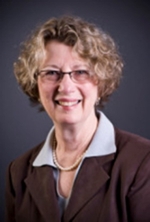 Dr. Mary Hendricks Glazier  |  1992-2020
Professor of Sociology, Emeritus
Dr. Mary Glazier was Professor of Sociology and Director of the Center for Public Scholarship and Social Change. She demonstrated an abiding commitment to teaching, while infusing service to the University community, effectively working with students as part of outward efforts to help bring about social change. She also served as department chair for 17 years. Her work went beyond the classroom, as Dr. Glazier engaged students in her own research, worked with them on their projects to present at professional meetings, while overseeing student internships that helped advance their career opportunities and skills.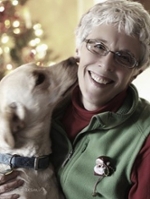 Dr. Claudia Haferkamp  |  1992-2020
Associate Professor of Psychology, Emeritus
Dr. Claudia Haferkamp received her Ph.D.in Counseling Psychology from Ball State University, an M.S. in Clinical Psychology from Central Missouri State, and a B.A. in Psychology at Towson State University. Dr. Haferkamp served as assistant chair, graduate program coordinator, and clinical program coordinator in the Psychology Department. Dr. Haferkamp's research interests included the areas of intimate relationships, attachment, and eating disorders; she focused her clinical psychology study on ethics, decision making, and supervision. She served on the Pennsylvania Psychological Association's public relations and ethics education committees for over 25 years and served as consultant to the Lancaster YWCA's New Options/New Choices program for unemployed women. Dr. Haferkamp will be remembered for her dedication to teaching, mentoring, and inspiring students in ways that have contributed to bettering both their professional and their personal lives.


Dr. Carol E. Hepfer  |  1982-2020
Professor of Biology, Emeritus
Dr. Carol Ely Hepfer was Millersville University's 2018-19 Educator of the Year. With her early love for biology encouraged by her parents, Carol (Ely) was eager to learn more. She earned her bachelor's degree and teaching certificate in biology from Wilson College. She completed her Ph.D. thesis in genetics at Bryn Mawr College and postdoctoral research at the Fox Chase Cancer Center. Since 1982, Dr. Hepfer has taught at Millersville University. Over the years Dr. Hepfer has shared her love of biology with thousands of students; teaching several courses to both majors and non-majors. She routinely taught Genetics and Molecular Biology, General Biology, and an advanced course in Human Genetics. More than 80 students have done research in her lab, with 26 completing honors theses and 8 earning their Master's degrees. She is proud that many of her students had gone on to graduate and professional schools, and that most are working as scientists or educators. While collaborating with her students, Dr. Hepfer received numerous grants, co-authored several papers, and made many research presentations. Dr. Hepfer also participated in several redesigns of the biology curriculum, including the development of the Molecular Biology program. She also served in the role of Chair of the Department and as Biology Graduate Coordinator during her extensive career.

Dr. David H. Hutchens | 1992-2019
Associate Professor of Computer Science, Emeritus
Dr. Hutchens earned his Ph.D. in Computer Science from the University of Maryland, College Park, his M.S. in Mathematical Sciences from Clemson University, and his B.S. in Mathematics from Western Carolina University.  His primary research area was software engineering. His other interests include programming languages and computer science education. After earning his Ph.D., he taught computer science at Clemson University before joining the faculty at Millersville. He taught a wide variety of courses including software engineering, programming languages, computer architecture, operating systems, computational models, data structures, compiler construction, introduction to programming, and introduction to problem solving with computers. He served as department chairman for 15 years and as president of the Pennsylvania Association of Computer and Information Science Educators for 10 years.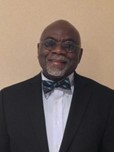 Dr. Gerard Igyor  |  1993-2020
Assistant Professor of Communication & Theatre, Emeritus
Dr. Gerard Igyor retired in June 2020 after 27 years of distinguished teaching, advising, research, and service to the Department of Communication and Theatre, specifically focused in Broadcasting (now Media Arts Production) and General Education courses such as Public Speaking, Communication and Media Law, International Broadcasting, and Survey of Mass Media. He launched the first chapter of Millersville University National Broadcasting Society (NBS - AERho), an honors society that provides broadcasting students opportunities to showcase their work before a national audience, and he served as academic and internship adviser to Communication and Theatre students as well as for students outside the department.


Dr. Bruce Ikenaga  |  1994-2020
Associate Professor of Mathematics, Emeritus
Dr. Ikenaga retired on August 14, 2020, after 26 years at MU. Before coming to Millersville, he spent twelve years in the Department of Mathematics at Case Western Reserve University in Cleveland. Bruce was born in Boston, Massachusetts but grew up in Honolulu, Hawaii, where he graduated from Punahou School in 1972. Bruce graduated from Massac
husetts Institute of Technology (M.I.T.) in 1976 with a B.S. in Math. He received his doctorate in mathematics in 1982 from Cornell. In mathematics, his primary areas of interest are group cohomology and homological algebra, group theory, and topology. Most of his professional life was devoted to teaching. He found it to be very rewarding. He maintains web pages with over a thousand pages of notes and other mathematics-related materials. In retirement, he is enjoying doing the mathematics he did not have enough time to do earlier.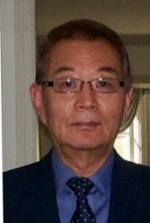 Dr. Manwoo Lee  |  1968-2011
Professor of Government & Political Affairs, Emeritus
Dr. Manwoo Lee was Professor of Government & Political Affairs. He was widely known for his critical analysis of East Asian politics, giving many interviews to national and international media, thus enhancing the reputation of Millersville University. He published hundreds of articles, chapters, editorials, essays, monographs, and reviews on a variety of political subjects in journals, books, newspapers, and magazines, and delivered dozens of professional papers at academic and governmental conferences.
Dr. Lee, Professor of Government and Political Affairs, retired in 2012, after 43 distinguished years on the faculty of Millersville University.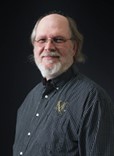 Dr. Blaise Liffick  |  1981-2020
Professor of Computer Science, Emeritus
 With a BS in computer science at Purdue University, Blaise Liffick entered the computing field in the age of dinosaurs, when computers were room-sized monsters costing millions of dollars (when he first arrived at MU, there was 1 computer on campus), working for IBM and Eastman Kodak.  When the age of desk-top computers arrived, he became senior editor of BYTE Magazine, The Small Systems Journal before finally pursuing his Masters and PHD in computer science from Pitt and Temple, respectively.  His switch to academia resulted in nearly 4 decades as a professor at MU, retiring in 2020 as Chair of Computer Science.  Over those 40 years, he has been awarded numerous grants and published dozens of papers, books, reports, and presentations in his primary areas of research, the ethics of computing and human-computer interaction, with a special interest in assistive technologies for the disabled.
In addition to his academic work, he has been a prominent social activist.  During his tenure at Millersville, he was a member of the President's Commission on Cultural Diversity and Inclusion, a member of the ADA Committee, founding Chair of the President's Commission on Gender and Sexual Diversity, and organizer and lead trainer for the Safe Zone program.  Off campus, he has been the Director of Operations for the Silent Witness Peacekeepers for many years, a non-profit organization he co-founded with his wife, Alanna Berger.  For such work, in 2009 they were honored with the Distinguished Civic Leadership Award given by MU's Walker Center for Civic Responsibility and Leadership.

Dr. Ronald Umble  |  1984-2020
Professor of Mathematics, Emeritus
Dr. Umble served as a faculty member in the Millersville University Department of Mathematics for 36 years. During his tenure he taught a wide range of undergraduate and graduate mathematics courses, supervised 18 senior honors theses and projects, directed 5 undergraduate research seminars, and published 8 research papers coauthored with undergraduates.  He created two new mathematics courses: Math 310 (Introduction to Mathematical Proof) and Math 457 (Differential Geometry of Curves and Surfaces), and redesigned Math 355 (Transformational Geometry), Math 442 (Linear Algebra 2), and Math 610 (Problem Solving Seminar). In addition, he chaired the committees that broadened the scope of Math 342 (Linear Algebra 1) and revised the M.Ed. degree program in Mathematics Education.  He initiated the Department's fall picnic for mathematics majors and its spring Math Honors and Awards Banquet.  He served on numerous departmental and university-wide committees including the Undergraduate Course and Program Review Committee, the University Honors Committee, the Commencement Speaker Committee, the President's Commission for Cultural Diversity, the 2010 Middle States Accreditation Team, the Mentored Undergraduate Summer Experience Committee, and the University Task Force on Adult Continuing Education, which he chaired. From 2002 through 2019 he coordinated the Tetrahedral Geometry/Topology Seminar, with regular participants from Elizabethtown, Franklin and Marshall, and Lebanon Valley colleges, and Millersville University. He published 24 peer reviewed research papers and coauthored a textbook with Dr. Zhigang Han entitled Transformational Plane Geometry.

Dr. Keith Wiley  |  1984-2020
Associate Professor of Music, Emeritus
 Dr. Wiley served the Tell School of Music at Millersville University for 36 years (1984-2020), the longest-serving Music Department faculty member in the history of the University. He was a prolific performer, conductor, and adjudicator, having been invited to institutions across the region and the country. During his time at Millersville, he conducted several ensembles including the Symphonic Band, Concert Band, Wind Ensemble, Jazz Ensemble, and Jazz Lab Band. He also performed with the Lancaster Symphony, Music Gettysburg, Chamber Orchestra of Lancaster, Fulton Theatre, Opera Lancaster, and Harrisburg Opera.
Dr. Daniel H. Yocom  |  1987-2019
Professor of Biology, Emeritus
Dr. Yocom received his Ph.D. in Biology Sciences from the State University of New York at Stony Brook in 1983.  He earned his M.S. in Biology/Ecology from the University of Pittsburgh (1977) and his B.S. in Biology from Lebanon Valley College (1974).  Dr. Yocom served the Millersville University Department of Biology as Departmental Chairperson from 2002-2004. 
 Dr. Yocom's research interests focused generally on the ecology of fungal communities and specifically on cost/benefit analysis of mycorrhizal (fungi) associations with plants.  While at Millersville, Dr. Yocom expanded his scholarly pursuits to explore fungal ecology as impacted through various agricultural cultivation techniques.  Dr. Yocom demonstrated exceptional scholarship in his field with over 30 published papers, reviews, and abstracts.
 Dr. Yocom's dedication to his students was clearly evident through his interactions and instruction.  During his tenure at MU, he taught numerous courses including General Biology, Principles of Ecology, Applied Ecology, Biometry, Biodiversity, Perspectives in Environmental Awareness, Mycology, Foundations of Biology, Population and Community Ecology, Clinical Microbiology, Evolution, Plant Ecology, and various topical senior Seminar courses.