Faculty Emeriti

Dr. Thomas Bell  |  1995-2021
Professor of Applied Engineering, Safety, and Technology, Emeritus
Dr. Bell served as a Professor of Graphic Communications and Technology & Engineering Education from the fall of 1995 through the Spring term of 2021. During his 26 years of employment at MU, he taught numerous courses in the Graphic Communications area including Desktop Publishing, Contemporary Printing, Communication & Information Systems, Print Media Systems, and Research & Development in Graphic Communications. For many years Dr. Bell also taught a professional course in the Technology & Engineering Education program entitled Foundations of Technology & Engineering Education and a General Education course entitled Technology & Its Impact on Humans.  In addition to his teaching responsibilities Dr. Bell also served as Trustee to the Beta Phi Chapter of the Epsilon Pi Tau honorary fraternity. In this role Dr. Bell provided guidance and oversight for many chapter initiation ceremonies that were held each Fall.  Among his national commitments, Dr. Bell was also active with the Graphic Arts Technical Foundation. He served terms as President of the Graphic Arts Education Association and the International Technology & Engineering Education Association.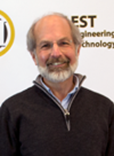 Dr. Barry David  |  1983-2022
Professor of Applied Engineering, Safety, and Technology, Emeritus
Dr. David retired after 39 years of dedicated and distinguished service to Millersville University.  Dr. David was a lifelong advocate for the study of technological literacy, and specifically the study of technological entrepreneurship. He taught numerous undergraduate courses including professional courses, technical courses, Perspectives courses, and graduate level workshops. Among his many accomplishments, Dr. David served two terms as chairperson of the AEST Department and served as education representative on the Lancaster County Commissioners on the Lancaster County Workforce Development Board for fourteen years. He also served as faculty advisor to the Millersville Hillel student organization on campus.  Dr. David was an extremely active and influential leader within MU-APSCUF, the local Faculty Union, having served for multiple terms on many APSCUF committees, as Secretary to MU-APSCUF for four terms, and as President of MU-APSCUF. 

Dr. Behnam Nakhai  |  1987-2021
Professor of Management, Emeritus
B.S., Tehran College of Insurance (Iran), 1975
M.B.A., Northrop University, 1976
M.A., Claremont Graduate University, 1978
Ph.D., Claremont Graduate University, 1982
Dr. Behnam Nakhai served as a Professor of Management at Millersville University for thirty-four years. He was a prominent member of the Department of Management and Marketing in the Lombardo College of Business Administration. Dr. Nakhai effectively mentored students in pursuit of academic and professional achievement, and taught courses in the fields of management, operation management, quantitative management, and international management, at both the undergraduate and graduate levels. Dr. Nakhai participated in numerous strategic initiatives during his 34 years at Millersville University, including initiation of the Master of Business Administration degree, continuous improvement of the business program curriculum, Accreditation of Business Program (ACBSP) at Millersville University, and chaired the committee that created the international concentration for the business administration program.  He published many peer-reviewed articles and presented papers on the subjects relevant to his areas of teaching.  Dr. Nakhai served on many university, college, and department committees, and served as a faculty senator.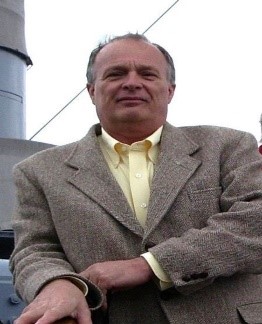 Dr. John McLarnon  |  1999-2021
Associate Professor and Chair of History, Emeritus
BA History and Philosophy, Millersville University, 1993
MA History, University of Delaware, 1995
Ph.D. History, University of Delaware, 1998
John retired after twenty-two years in the History Department. He served the university in many important and essential capacities, including chairing the History Department, serving two terms as president of APSCUF-MU, and directing the Walker Center for Civic Responsibility and Leadership. His common sense based and caring approach to leadership was greatly appreciated by his colleagues. Dr. McLarnon wrote Ruling Suburbia: The Biography of the McClure Machine of Delaware County, Pennsylvania, which was published by the University of Delaware Press in 2004. He also published dozens of journal articles, encyclopedia entries, book reviews, and other historical narratives. He taught fifteen different undergraduate courses and four graduate courses as well as led or served on the committees for 35 undergraduate and Honors College theses and 16 graduate theses. John honorably served his nation in the United States Army (Airborne) during the Vietnam War.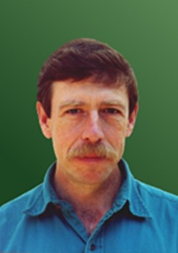 Dr. Michael Nolan  |  1984-2018
Professor of Physics, Emeritus
Dr. Nolan received his Ph.D. in Physics from the University of Chicago in 1978. He earned his M.S. (1974) and B.S. (1971) from the University of Illinois. Dr. Nolan's research interests include condensed matter physics, statistical physics, and thermodynamics as he published 17 papers in his time at Millersville. Dr. Nolan joined the University in 1984 and served the Physics Department as Departmental Chairperson from 1999-2015. His leadership and professionalism set the standard his colleagues continue to follow.
Dr. Nolan taught 22 different courses for the Physics Department including calculus-based physics that is a foundational course for majors across the College of Science and Technology.  He supervised 56 students in their undergraduate research projects resulting in several publications and presentations at national conferences.  Many of Dr. Nolan's students went on to graduate school to earn higher degrees. Dr. Nolan enjoyed interacting with students outside of the classroom, taking students on canoe trips and hosting end of the year barbecues for graduating seniors. Dr. Nolan is remembered for his dedication to teaching, mentoring faculty, and inspiring students with his love and commitment to physics education and the ideals of a public university.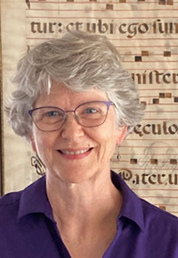 Dr. Marilyn McKinley Parrish  |  2004-2021
Associate Professor of Library, Emeritus
Marilyn McKinley Parrish served as Special Collections Librarian & University Archivist in McNairy Library, as well as subject librarian for History, Music, African American Studies, and Women's Studies. Marilyn earned a BA and MA in History from Penn State, an MLS from University of Michigan, and a doctorate in Adult Education from Penn State. Marilyn sought out underrepresented narratives/voices for Archives & Special Collections and collaborated with faculty members in departments across campus to help students learn through primary source and oral history-based active learning class sessions and projects. She mentored numerous students through work experiences in Archives & Special Collections, co-presenting at conferences, oral history projects, and independent research projects with Music Research Fellows. Marilyn enjoyed collaborating with the incredibly talented staff, faculty, and students in McNairy Library. In addition to her work in Archives & Special Collections, Marilyn was Library department chair for five years, and as chair of the Library Renovation committee, she helped facilitate the redesign of McNairy Library. She played a leading role in the development of the MU-WGAL Film Digitation & Preservation Project and participated in numerous library and university-wide committees. Marilyn was co-founder of the PA Digital Cultural Heritage Collaborative (formerly Lancaster County Digitization Project) and served as a leader among SSHELCO Archivists. She is currently a member of the 100th anniversary committee of the NAACP--Lancaster branch and serves as a consultant to community historical organizations.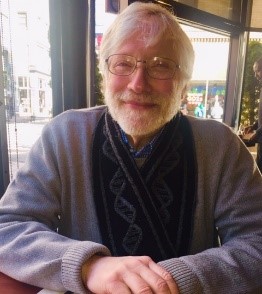 Dr. Joel Piperberg | 1989-2020
Professor of Biology, Emeritus
Dr. Joel Piperberg received his BA in Biology from the University of Pennsylvania in 1972 and his PhD in Biology, specializing in Cell, Developmental and Molecular Biology also from the University of Pennsylvania in 1977. Dr. Piperberg then completed five years of postdoctoral studies, focusing mostly on retina research. He joined the Millersville faculty in 1989 and remained at MU for 31 years, retiring in 2020. Dr. Piperberg taught numerous courses in cell and molecular biology, including Cell and Developmental Biology, Molecular Biology, Cellular and Molecular Techniques, Human Biology, Foundations of Biology, and others. He was a dedicated and beloved instructor and academic advisor. His research at MU focused on molecular and developmental biology, with projects aimed at determining the control of gene expression in the embryonic chick retina and osmotic fragility of red blood cells, resulting in multiple publications. Moreover, Dr. Piperberg, contributed teaching materials for multiple textbooks on Cell Biology and published research articles on education. During his time at MU, Dr. Piperberg provided invaluable service, including terms as Chair of Faculty Senate (1998-2004) and Chair of the Biology Department (2005-2011). Dr. Piperberg was a kind and supportive instructor, very generous with his time and knowledge, an excellent advisor, and an amazing colleague.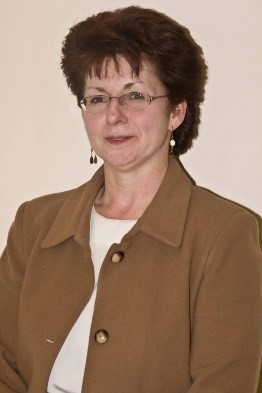 Dr. Judith Wenrich  |  1994-2021
Professor of Early, Middle, and Exceptional Education, Emeritus
Dr. Wenrich was Professor of Elementary and Early Childhood Education (now Early, Middle, and Exceptional. Education) specializing in Reading.  She served as chairperson of the department for eight years and also served as director of student teaching, coordinator of the graduate program in Language and Literacy, and director of twenty separate summer reading clinics on campus and in school districts across Berks, Lancaster, and York counties. Dr. Wenrich was instrumental in Millersville University becoming the first institution within PA-SSHE to offer a program specialist ESL certificate program. She was active in a range of professional organizations including the International Literacy Association (formerly International Reading Association), the Association for Middle Level Education, and the National Council for the Accreditation of Teacher Education. She completed a sabbatical at the International Academy of Managua in Nicaragua where she offered professional development and supported them by assessing individual students. Dr. Wenrich regularly collaborated with a range of stakeholders; one of the most notable being a grant with the School District of Lancaster, Eastern Mennonite University, and the Lancaster-Lebanon Intermediate Unit (IU 13) to serve refugee students. She will be remembered for her leadership and mentoring as well as her commitment to serving all students.