Retired Faculty & Staff Resources
Welcome Retired Faculty & Staff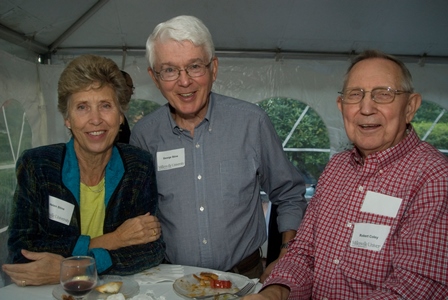 As a retiree of Millersville you have access to many of the same benefits students, current faculty, and staff enjoy! Taking advantage of all that Millersville still has to offer is easy. All you need is an updated Millersville Retiree ID card. See below for more information on how to obtain an ID card and for a list of ways to connect and stay informed.
Ways to Connect
Opportunities include:
Admission to MU athletic events
Access to on campus cultural events and discounted tickets where applicable
Access to Pucillo Fitness Center, indoor track, and pool
Entry to the McNairy Library with the same level of access as when employed
Discounted membership to the Student Memorial Center Fitness Center including group fitness classes and full gym use
Continued use of a Millersville University email address
Access to an on campus parking permit
 Click here for more information on how to obtain your ID card or contact Human Resources.
Stay Informed

Below are additional ways to stay informed about what's happening at Millersville. For questions or to sign-up for any of the benefits below, contact Heather Morris by email at heather.morris@millersville.edu.

Stay current with what's happening at the University. Check out The Review magazine for stories from campus.
You can also sign-up to receive the Insiders Newsletter with additional news from the 'Ville.
Want to share your story? Fill out the Retiree Survey to share more about yourself and for a chance to be featured in one of our publications.