Retired Faculty & Staff Resources
Welcome Retired Faculty & Staff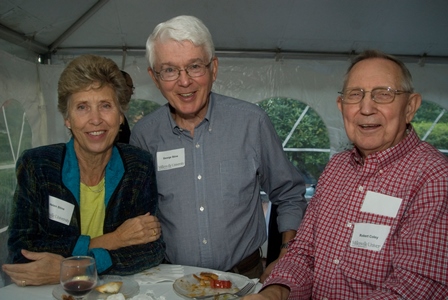 As a retiree of Millersville you have access to many of the same benefits students, current faculty, and staff enjoy! Taking advantage of all that Millersville still has to offer is easy. All you need is an updated Millersville Retiree ID card. See below for more information on how to obtain an ID card and for a list of ways to connect and stay informed.
Ways to Connect
Opportunities include:
 Click here for more information on how to obtain your ID card or contact Human Resources.
Stay Informed
Below are additional ways to stay informed about what's happening at Millersville. For questions or to sign-up for any of the benefits below, contact Heather Morris by email at heather.morris@millersville.edu.
Stay current with what's happening at the University. Check out The Review magazine for stories from campus.
You can also sign-up to receive the Imagine Newsletter with additional news from the 'Ville.


Want to share your story?
Fill out the retiree survey below to share more about yourself and for a chance to be featured in one of our publications.