Applied Conservation Lab
Current Research Projects (click on project titles for poster)

Applied Conservation Lab Homepage
Remote Survey Efforts For Small Mammals of Conservation Concern (Undergraduate Researchers: Sarah Tirado, Laura Berry, Darian Hauf, Haley Bucci, Cameala Freed, Kayla Beundia and Gina Salerni)
We are condcuting biological surveys for small terrestrial mammals to determine species presence. Data will be collected using a novel camera trap, MouseCam. Our goal is to determine if MouseCams can be used to detect small mammal species of conservation concern.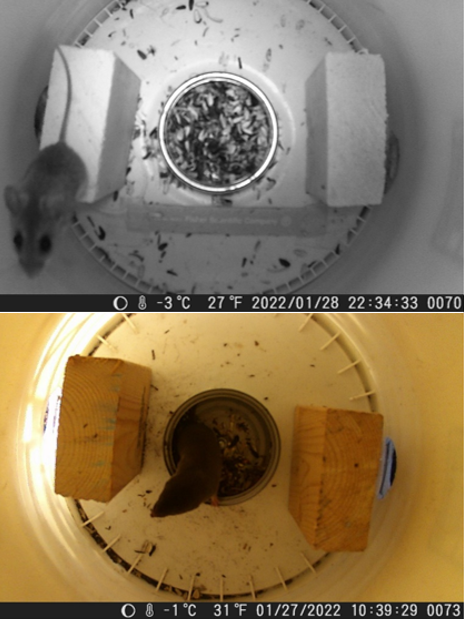 Assessing the Impacts of Invasive Species on Endangered Species in The United States  (Undergraduate Researchers: Emily Ritter, Lauren Bleyer, Cameala Freed, Kayla Beundia and Gina Salerni)
The introduction of invasive species is one of the main threats causing native wildlife to become threatened and endangered in the United States (US).  The purpose of this research project is to identify which invasive species are the most prevalent in causing species endangerment, how invasive species impact native species and where do invasive species originate from.  Our goal is to develop policy and biological control guidelines for the National Invasive Species Council in controlling and mitigating the spread of invasive species to benefit native species of wildlife in the US.          
Surveying for Rare Bats in Protected Areas of Pennsylvania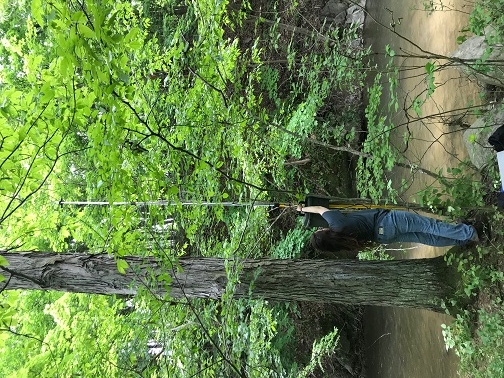 The state of Pennsylvania identifies 3 bat species as endangered, and 2 bat species in Pennsylvania are currently federally listed under the Endangered Species Act. The objective of this research project is to monitor for rare bat species in protected and urban areas in Pennsylvania via acoustic monitoring technology.  All analyzed bat survey call data will be combined with other funded bat surveys efforts to contribute to Pennsylvania bat conservation efforts (Funded by Audubon Pennsylvania and Kittatinny Ridge Coalition).
Documenting Success: Recovery of Species From The Endangered Species Act
The goal of our analysis was to identify strategies that can reduce conflict between species conservation and economic growth.  Recommended strategies include expediting the listing process for unprotected at risk species to expedite future recovery potential, provide economic incentives to working private landowners who manage for federally listed species, and have states and federal agencies work more closely to establish agreements and assurances in managing at risk and federally protected species.  These recommendations help establish scientifically based bipartisan efforts to reduce the need for federal listing and expedite species recovery under the ESA.