Applied Conservation Lab
Current Research Projects (click on project titles for poster)

Applied Conservation Lab Homepage
Assessing the Impacts of Invasive Species on Endangered Species in The United States  (Undergraduate Researchers: Emily Ritter, Lauren Bleyer and Michella Salvitti)
The introduction of invasive species is one of the main threats causing native wildlife to become threatened and endangered in the United States (US).  The purpose of this research project is to identify which invasive species are the most prevalent in causing species endangerment, how invasive species impact native species and where do invasive species originate from.  Our goal is to develop policy and biological control guidelines for the National Invasive Species Council in controlling and mitigating the spread of invasive species to benefit native species of wildlife in the US.          
Surveying for Rare Bats in Protected Areas of Pennsylvania (Undergraduate Researcher: Nicole Notarianni)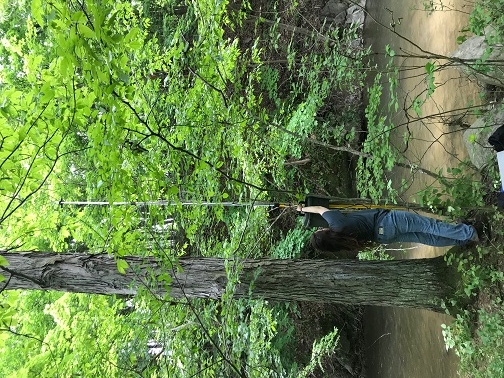 The state of Pennsylvania identifies 3 bat species as endangered, and 2 bat species in Pennsylvania are currently federally listed under the Endangered Species Act. The objective of this research project is to monitor for rare bat species at 6 protected areas in Pennsylvania use acoustic monitoring technology.  Protected areas to be monitored include Cowans Gap State Park, Boyd Big Tree Preserve, Swatara State Park, Hawk Mountain Sanctuary, Lehigh Gap Natural Area and Jacobsburg Environmental Area.  We will also  establish new permanent publicly accessible remote acoustic bat kiosks at Hawk Mountain and Lehigh Gap nature centers. All analyzed bat survey call data will be combined with other funded bat surveys efforts to contribute to Pennsylvania bat conservation efforts (Funded by Audubon Pennsylvania and Kittatinny Ridge Coalition).
Surveying Lancaster County Preserves for Rare Bat Populations & Developing A Citizen Scientist Bat Survey Protocol (Undergraduate Researcher: Carter Farmer)
Populations of little brown bats (Myotis lucifugus), Northern long-eared bats (Myotis septentrionalis), Tri-colored bats (Perimyotis subflavus) and Indiana bats (Myotis sodalis) have declined dramatically in PA due to disease.  Protection of these remnant bat colonies is of high conservation priority throughout North America. The objectives for this research are to identify areas in Lancaster County where these bat species may still occur as well as further develop and refine a citizen science bat survey protocol that can be used nationally and worldwide to support the work of professional conservationists locating remnant bat colonies. Preliminary active acoustic surveys were conducted fall 2017 – fall 2018 for bat species within protected areas (e.g., nature preserves, state parks, etc.).  On Lancaster County Conservancy Preserves, a survey revealed potential Myotis presence, as well as other bat species of conservation concern in PA. Citizen science volunteers helped conduct preliminary active surveys.  We will develop a citizen science acoustic survey protocol that can be incorporated into the North American Bat Plan.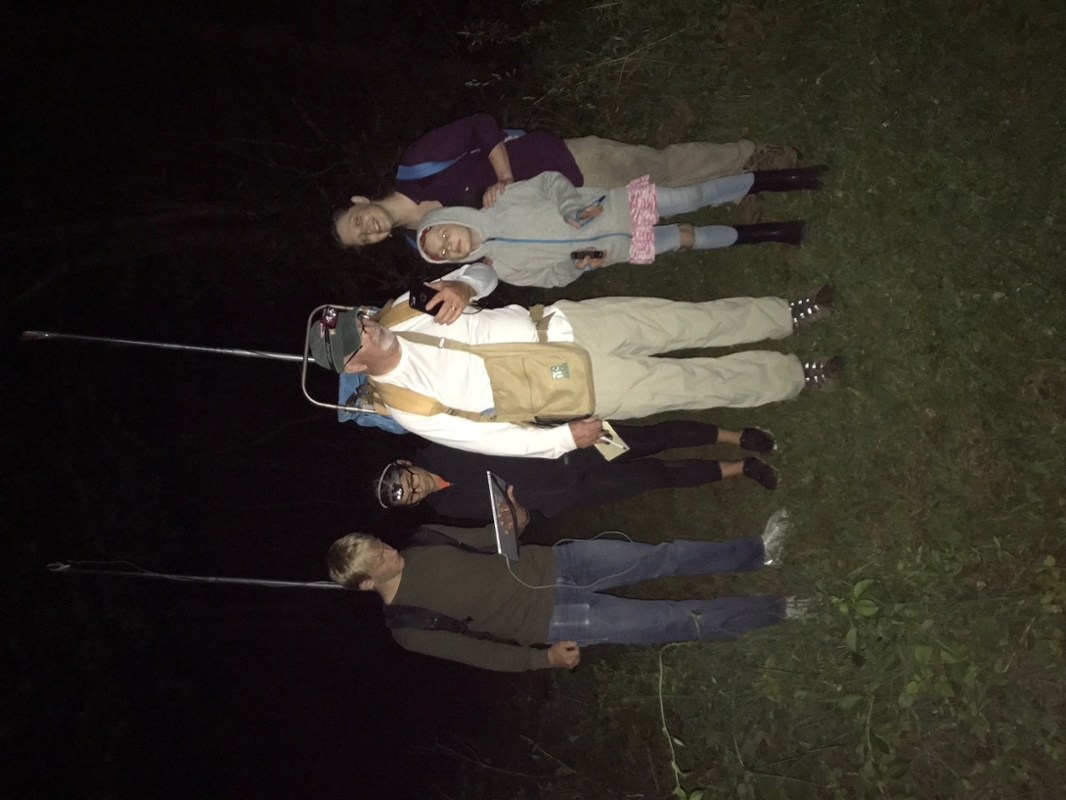 Hotspots of Perilous Areas For Endangered Animal Species (Undergraduate Researchers: Grace Smoot and Jason Malkowski)
The United States (US) Endangered Species Act (ESA) prevents species extinction; however, the number of recovered species lags far behind the number of species still listed. Hotspot analysis is a simple way to identify important areas for conservation of rare species.  Jenkins et al. (2015) identified priority areas in the US for the protection of endemic species (Figure 1A). To improve recovery efforts for the ESA, our objective was to identify hotspots for threatened and endangered (i.e., rare) animal species impacted by  specific threats. By identifying these threat hotspots, we can determine where in the US specific conservation strategies are needed to mitigate biodiversity loss (Haines et al. 2012).  
Documenting Success: Recovery of Species From The Endangered Species Act
The goal of our analysis was to identify strategies that can reduce conflict between species conservation and economic growth.  Recommended strategies include expediting the listing process for unprotected at risk species to expedite future recovery potential, provide economic incentives to working private landowners who manage for federally listed species, and have states and federal agencies work more closely to establish agreements and assurances in managing at risk and federally protected species.  These recommendations help establish scientifically based bipartisan efforts to reduce the need for federal listing and expedite species recovery under the ESA.    
Radio-Tracking Ring-necked Pheasants (Wildlife Ecology & Management Class)
Research can allow students to apply traditional course content into applied problem-solving.  The implementation of research projects as a teaching model for STEM courses may increase student retention in STEM academic programs.  With the help of undergraduate research students, a field research project involving radio tracking of ring-necked pheasants (Phasianus colchicus) is being conducted on the Millersville campus.  Ring-necked pheasants have been an important economic game bird species since their introduction to the United States from Asia. They have also been used to help determine conservation reserve success in agricultural areas, such as Lancaster County Pennsylvania.  During this course, 5 ring-necked pheasants were released at the Millersville campus.  These birds are being tracked for 2 months using VHF radio-telemetry. Tentative home range size, habitat use and mortality rates of the pheasants will be analyzed.  The tracking of ring-necked pheasants has been found to be a good model to bring the research experience into the classroom to expand a student's skill set in field biology and increase their interest in ecology.