Homecoming and 'Ville Spirit Week
Monday, Oct. 17 - Saturday, Oct. 22
2022 Ville Spirit Week includes programming to celebrate Coming Out Week and Homecoming 2022.
Homecoming is the largest and most exciting event to bring alumni back to campus each year. This year, Millersville's campus will once again be buzzing with special events and programs to welcome you back as you revisit the past among friends and classmates.
We hope to provide many ways for our campus community to show their PRIDE during all the events we have planned.
See the calendar of events for Homecoming 2022 below. 
MonDAY, OCTOBER 17
Anything but a backpack day
Homecoming Court Meet & Greet, 12pm-1:30pm, Campus Life Lounge
Pumpkin Funnel Cakes 12pm-5pm, SMC Promenade 
TuesDAY, OCTOBER 18
Twinning/Tie Dye Tuesday
Facepainting and Airbrush Tattoos, 12pm-5pm, SMC Campus Life Lounge  
Wednesday, OCTOBER 19
Roc Your Crocs
What's Poppin with the VPSA, 12pm-2pm, Student Affairs Suite

Thursday, OCTOBER 20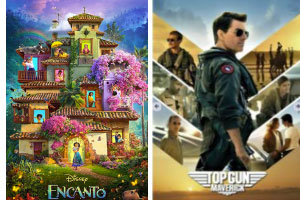 Friday, OCTOBER 21
MU Pride Day
Movie night on the Quad- Double feature Encanto and Maverick, Quad opens at 6pm,
Double Feature 7:00 pm and 9:00 pm | Join Millersville students, Alums, and our community for a fun night under the stars! Bring your chairs and blankets and join us as we watch Disney's Encanto and Top Gun: Maverick. Also, make sure to stop at our 'Ville for Life tent!  Anchor offering extended hours till 9:00 PM!  Giveaways, swag and fun! Registration isn't required but encouraged by clicking here!
Check out the GetInvolved website for more information on student events to come!
Millersville Parade
Watch the parade is on Saturay, Oct. 22 at 8:30 am. Lots of fun for everyone! Check out the parade website.
Check out the Alumni page for additional events. 
For additional details, please contact the Office of Alumni Engagement at  1-800-681-1855 or mualumni@millersville.edu