Dr. Behrooz Etesamipour
1982-2023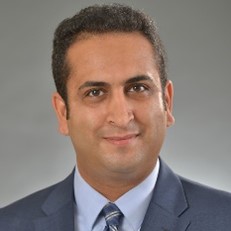 ABOUT Dr. Etesamipour   1982-2023
Dr. Behrooz Etesamipour was an Assistant Professor at Millersville University as part of the Management and Marketing Department in the Lombardo College of Business. He started as the first faculty member to teach Information Technology program (INTE) classes and helped with this new program and students in this major.
Dr. Behrooz Etesamipour was the Program Coordinator of B.S. in Information Technology Program (INTE). He played a major role in the program's curriculum creation and development. He joined the Millersville University in August 2020. He taught INTE courses and served as the academic advisor for INTE students and General Business Administration students.
Dr. Etesamipour was in academia since Fall 2012 and taught over 65 undergraduate courses in Computer Science and Information Technology prior to joining Millersville University. He had extensive years of work experience in industry as an Information Technology consultant in various companies ranging from small business to enterprise level corporate such as working for an aerospace services company supporting NASA, DoD, and NOAA.
His research interests were primarily in Decision Support Systems to analyze data by aggregating comprehensive information to solve problems in decision-making for military and businesses. His areas of expertise were in Computer Networks, IT Infrastructure Systems Analysis, Project Management, Design Implementation of Information Systems, Information Security & Assurance, Bayesian Statistics, and Fuzzy Logic. During his doctoral research endeavor, he worked with U.S. Army Research Laboratory (ARL) in Maryland on military Value of information (VoI) and data ranking project; "Investigating Rank Aggregation Methods Applied to Military Value of Information Decision Support".
Dr. Behrooz Etesamipour will be missed by colleagues, students, family and friends!!