Lombardo College of Business Online Bachelor's in Business Administration Degree.
You've earned the credits. Now earn your degree!
Our business administration curriculum is designed to provide the necessary skills and knowledge in all business disciplines. This well-rounded education prepares students to succeed in any business: for-profit, nonprofit, or public sector organization.
Taking classes completely online while you work allows you to prepare for your next promotion or continuing your education!
Students entering with an associate's degree in business can typically complete their bachelor's degree in approximately two academic years, part-time.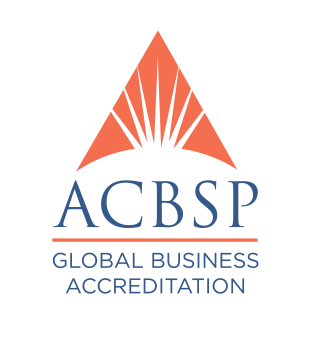 ACCREDITATION
Millersville University's Business Administration program is internationally accredited by the Accreditation Council for Business Schools and Programs (ACBSP).
Benefits of an ACBSP Accredited Program:
Accreditation affirms the relevancy and currency of faculty, programs and courses to best serve students by assuring a focus on quality performance. 
Employers seek and value graduates from accredited programs because of the experience they gain throughout their education.
PROGRAM BENEFITS
Flexibility – 100% online courses can be taken throughout the year
60 credit bachelors program (with associates degree and required prerequisites completed)
Cohorts start every August and January
Courses offered year-round
After completing this program, you will be able to:
Utilize the latest tools from all business disciplines to streamline organizational practices and improve policies, procedures or operations
Implement effective workplace solutions by advancing your decision-making and problem-solving skills
Sharpen your business communication ability to help you lead teams and work more effectively with company stakeholders
Design and implement cutting edge business strategies in the global marketplace
Lead and develop teams to implement strategic business decisions
Create an effective and productive company culture based on effective employment practices
CAREER OPPORTUNITIES
Lombardo College of Business graduates are competitive, and many succeed in landing their first post-graduation job in their chosen field in an increasingly complex job market.
Some examples of places our recent graduates work include:
Cisco Systems
Dell Inc.
Hershey Entertainment & Resorts
Lancaster General Health
Morgan Stanley
And many others!