Center For Academic Excellence
CAE Innovative Practices Spotlight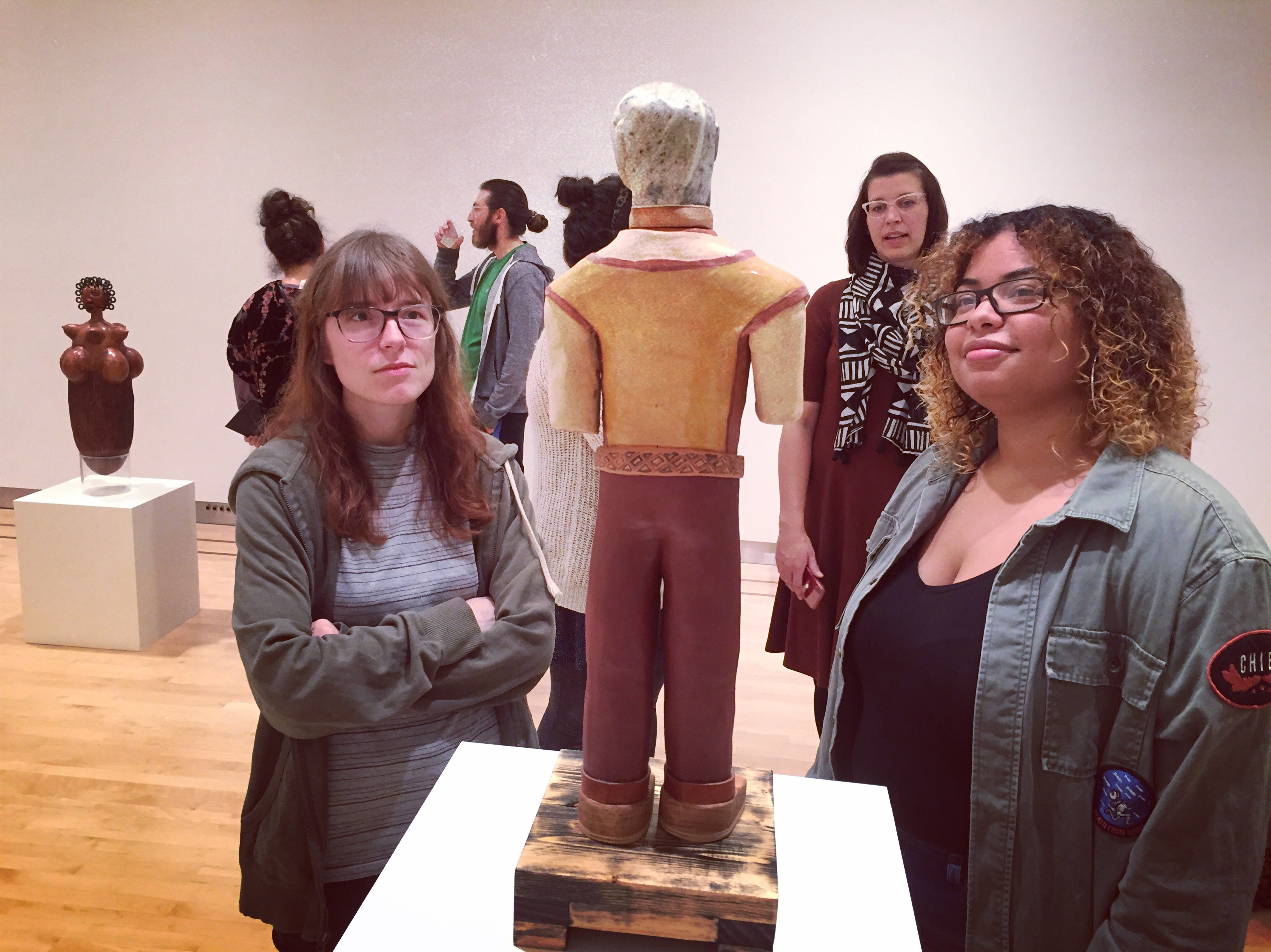 Professor Heidi Leitzke is being recognized in the November Innovative Practices Spotlight for her work in support of the One Book initiative this year. Through her work with the Eckert Gallery, she created ways to offer informal education and interdisciplinary, co-curricular applications for this year's One Book Homegoing.
Please visit the CAE Innovative Practices Spotlight to learn about her exciting experience and to learn ways to incorporate innovative practices into your classroom.
Since October 2015, the Center for Academic Excellence has regularly shared "Innovative Practices Spotlight" on the our Webpage.  The spotlight is intended to highlight faculty on campus who are examining their practice, taking risks and engaging their students in new ways.
Now is your chance to nominate a colleague for this recognition. Do you know someone who is supporting student success in creative ways? Do you know someone who is incorporating new strategies to teach and assess their students? Head to https://tinyurl.com/InnovPrac to nominate them.
To see a list of all of the previous Innovative Practices Spotlights, check out: https://www.millersville.edu/cae/innovative-practices-spotlight/index.php
Welcome to the CAE
Want to receive emails on CAE happenings?
Click to opt into the CAE email list:

Want to add CAE events to your calendar?
Click to check out CAE's Online Calendar:
Contact Us

Director: Dr. Oliver Dreon

Phone: 717-871-7366

Upcoming Sessions

Monday Morning Mentor: How Does Consistency Improve Quality in Online Courses and Programs?

December 2, 2019

Brian Udermann, PhD, Director, University of Wisconsin-La Crosse

There is a growing trend for colleges and universities to make their online courses and programs more consistent and standardized. There are a variety of ways to enhance consistency in online courses and programs including using templates (e.g., syllabus, course shell), using course development standards or guidelines, creating course policies such as standardized response or feedback times, or offering training to faculty teaching online. Benefits to adding more consistency to online programming include ease of course creation for faculty, ease of navigation for students, or enhanced ability for an institution to assess online courses. Learn the benefits of adding consistency to online programming and a variety of strategies of how to make that happen.

 

IT Session - Sway Presentations in Office 365: Visual, Creative, Interactive

December 3, 2019

Tuesday Common Hour (12:05 – 1:10 PM)

McNairy 502

Marie Firestone, Instructional Support Specialist, Online Programs

As part of Office 365 suite of apps, Millersville students, staff and faculty can now use Sway to create web based presentations that are dynamic, interactive and accessible. Sway makes it easy to combine text, images and media content, even allowing for inclusion of web content from sites like WIkipedia, Youtube, and Fickr. In this session, Marie will showcase the basics of how to create a Sway and provide examples of how a Sway can be used for both face to face and online content creation and presentation. Note: This session is a repeat of the one offered on November 5.

 

Monday Morning Mentor: How Can I Teach Soft Skills to Better Prepare Students for the Workplace?

December 9, 2019

Erik Christensen, Dean, South Florida State College

Employers demand a talent pool armed with both hard and soft skills. Sadly, the focus on development of the soft skills ends somewhere between kindergarten and college. This Magna 20-Minute Mentor discusses core power skills which include: teamwork, communication, positive attitude, critical thinking, professionalism, and time management. You'll also learn a four phase approach to integrating soft-skill education into a curriculum and how to design related activities to unleash the full potential of your students.

---

Take a look at the links below for further information!