Eric Horst
Director, Weather Information Center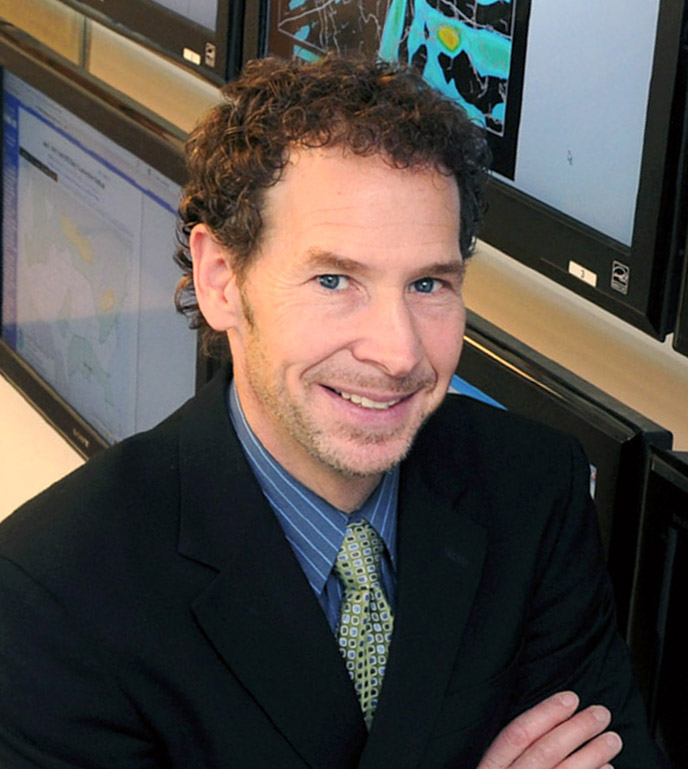 CONTACT:
Phone: 717-871-4845
E-mail: ehorst@millersville.edu
BACKGROUND:
A native of Lancaster Pennsylvania, Eric has a special interest in forecasting and "media meteorology." He is a graduate of Penn State University ('86 Meteo), and he has been an adjunct faculty and staff member at Millersville University since 1988. In the early 1990s, Eric also worked as a part-time, on-air meteorologist at WGAL, the NBC affiliate in the Harrisburg/Lancaster market. At Millersville, Eric is the founder of the Campus Weather Service and the MU Weather Information Center, of which he is the Director. He regularly appears in local newspapers, radio, and TV as an expert storm analyst and forecaster.
SPECIAL INTERESTS:
Medium-range forecasting, media meteorology, Internet weather resources, human performance and peak performance in sports. Eric is also an accomplished rock climber with hundreds of first ascents to his credit. He has written eight books on the subject, with numerous foreign translations, co-author one research paper, and he is recognized internationally as an authority on the subject of climbing performance.