Department of Earth Sciences
Welcome to Earth Sciences
MILLERSVILLE EARTH AND ENVIRONMENTAL SCIENCES WEBINAR SERIES
---
Dr. Sepi Yalda, Professor of Meteorology, IS A FELLOW OF THE AMS.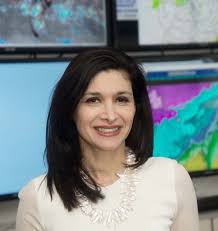 Dr. Sepi Yalda was elected Fellow of the American Meteorological Society in 2021. She was formally inducted at the 102nd Annual Meeting of the AMS in January 2022. Read more... Congratulations, Dr. Yalda!
---
Millersville Meteorology prof, Dr. RichARD Clark, is 2022 president OF the AMS!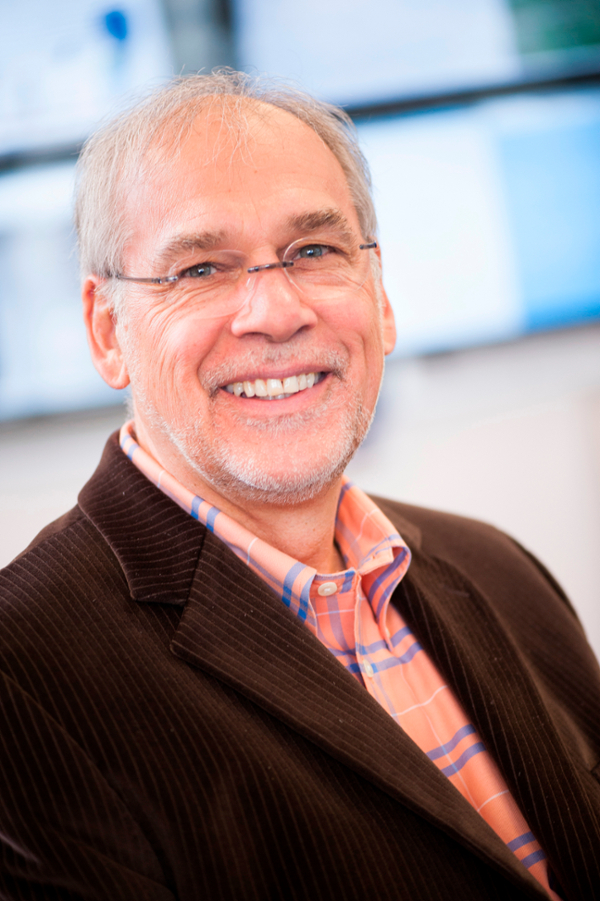 Dr. Richard Clark is the 2022 President of the American Meteorological Society. Read more... Congratulations, Dr. Clark!
---
evan newman shares summer 2022 internship experience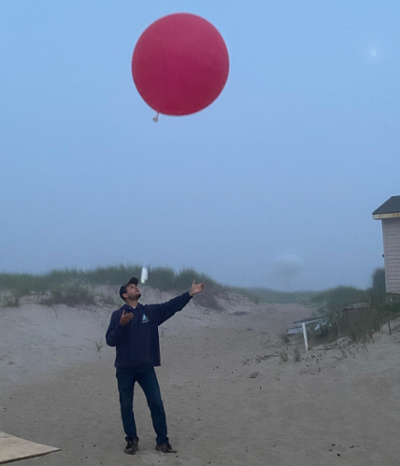 This summer, I was a research intern for the FATIMA project campaign - a multi-disciplinary and multi-institutional research project which included Notre Dame University, Utah University, the Naval Postgraduate School, and many others. The focus of the project was on fog and turbulence and their interactions within a marine atmosphere. The project's land-based efforts were conducted on Sable Island, Nova Scotia (which is where I was for just over 6 weeks). Working alongside other professional meteorologists, I became adept at using numerous atmospheric and optical instruments to gather data in the field. I also became proficient at analyzing this data. The picture is of me launching a radiosonde balloon - only one of hundreds I launched during the projec!
---
Millersville AMS HOSTS 14TH ANNUAL PWAD IN PERSON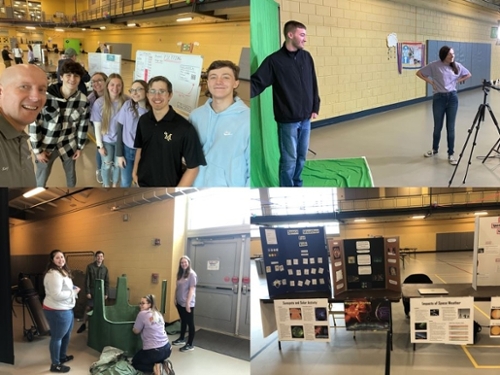 The Millersville University Student Chapter of the American Meteorological Society (MU-AMS) hosted the 14th Annual Public Weather Awareness Day (PWAD) on Sunday, April 10th. Those who attended had the opportunity to meet, talk, and interact with professional meteorologists from AccuWeather, EPAWA Weather Consulting, and the National Weather Service (NWS) State College. Other vendors included the Millersville StormReady Team, Blue Rock Fire and Rescue, International Association of Emergency Managers (IAEM), Tornado Talk, Project TILTTING, and the Red Cross. Many participants enjoyed creating their own weathercast in front of a green screen, playing "weather jeopardy," and taking part in a live weather balloon launch. The MU-AMS was thrilled to host PWAD in person again this year!
---
project tiltting created by Millersville METEORology students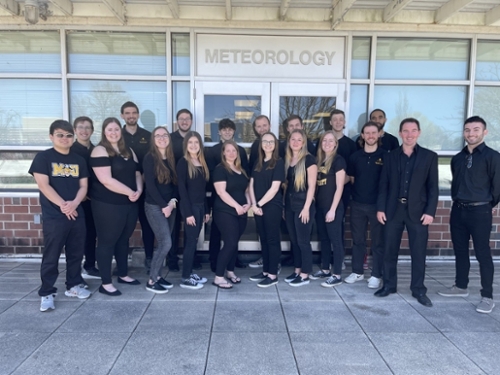 Remember the group of Millersville meteorology students who chased the EF-3 tornado in Mullica Hill, NJ, during Hurricane Ida? Under the leadership of Weather Information Center Director Kyle Elliott, they have created the Thermodynamic Investigation of LCL Thresholds at Tornadogenesis and its Influence in the Northeast and Great Plains (TILTTING) project. For details on the project and how to support the students, visit TILTTING (millersville.edu/tiltting). Nearly 20 students will participate in the project, with over half deploying to the Great Plains for a two-week period during Spring or Summer 2023 to conduct tornado research. This "chase team" will obtain three atmospheric profiles of temperature, pressure, humidity, and wind velocity for each storm event: one 30-60 minutes before, one during, and one 30-60 minutes after Tornadogenesis. The students have also designed their own probes that will be used to penetrate and measure wind velocity and pressure perturbations within the condensation funnel of a tornado. Intensive Observation Periods (IOPs) will also be conducted in the Northeast, with teams of 6-10 students deploying on a rotating basis. Three IOPs already took place in the Northeast during Summer 2022. Incorporation of this data into numerical weather prediction models will increase accuracy of severe weather forecasts, improve tornado warning lead times and, most importantly, save lives.
---
The Department of Earth Sciences offers comprehensive degree programs leading to:
Bachelor of Science
Master of Science
The Masters of Science in Integrated Scientific Applications (MSISA) offers five specializations.
Environmental Earth Systems Management (EESM)
Weather Intelligence and Risk Management (WIRM)
Geoinformatics (GI)
Space Weather and Environment (SWEN)
Climate Science Applications (CSA)
Graduate Certificate
The Department of Earth Sciences now offers a Graduate Certificate in Space Weather and Environment. Visit Space Weather and Environment: Science, Policy and Communication (SWEN) Certificate Program Page.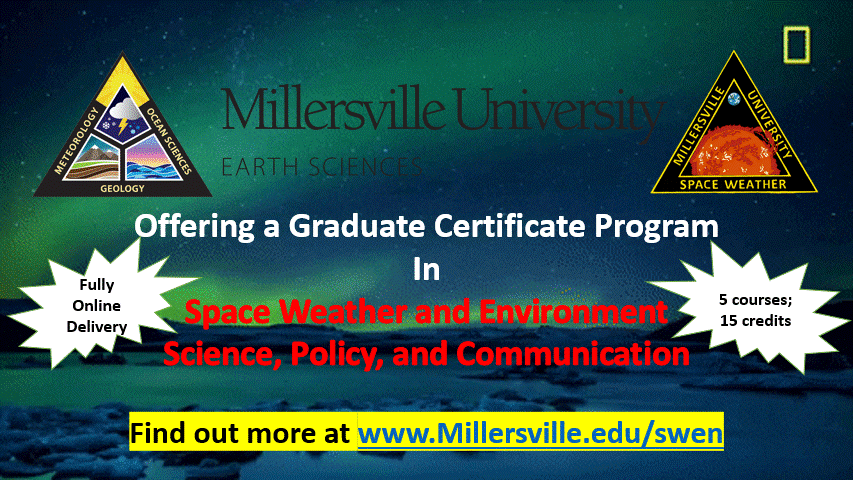 ---
Department News
EARTH SCIENCES STUDENTS AWARDED HOLLINGS SCHOLARSHIP
Matthew Teare (Meteorology) and Michael Zettlemoyer (Earth Sciences Education) are the recipients of the 2022 Ernest Hollings Scholarship. The award provides undergraduate students financial assistance for two years of full-time study and a 10-week, paid internship at a NOAA facility during the summer. Congratulations, Matthew and Michael! Read more >>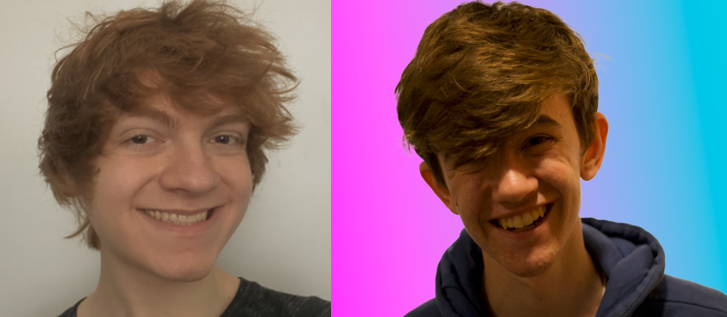 ---
SELF-GUIDED ONLINE TOUR
Join us from the comforts of home on a self-guided online tour!
Start the Tour