Alumni Spotlight
Alumni Spotlight
Kyle Johnson - Spacex intern and university of wyoming graduate program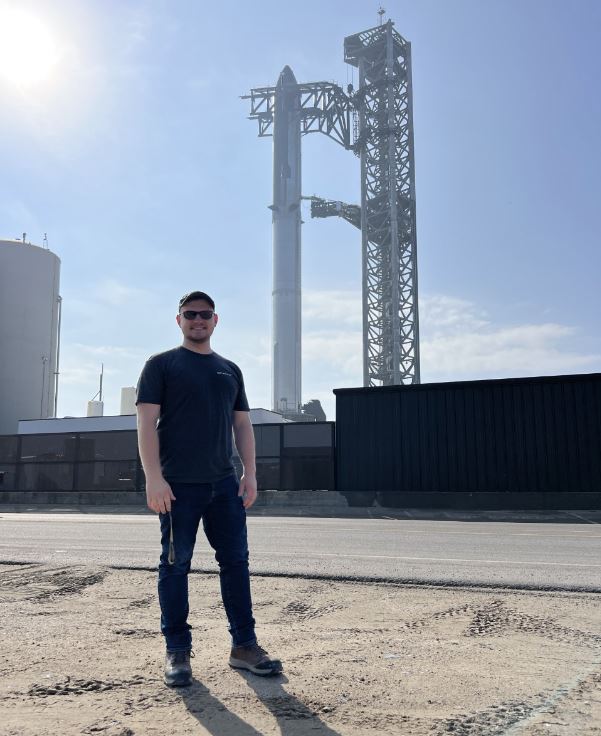 Kyle Johnson received his undergraduate degree in Meteorology with an Environmental Hazards and Emergency Management (EHEM) minor from Millersville University in 2022. Currently, Kyle is an Engineering Intern and Associate Range Meteorologist with SpaceX. Kyle is responsible for launching mission-critical weather balloons from mission control from the T-3 hour mark through T-0. Growing up in the Lancaster area, Millersville's Meteorology program was on Kyle's radar for many years, primarily through the Campus Weather Service (CWS) program. People in Millersville's surrounding communities use and rely on the CWS for detailed and actionable weather forecasts.
Millersville's Meteorology program takes a very hands-on approach to nearly every aspect of the field. Kyle was involved in multiple research field campaigns at Millersville, including NASA's Investigation of Microphysics and Precipitation for Atlantic Coast-Threatening Snowstorms (IMPACTS) and Millersville's internally-developed Pollution Variability in Urban Environments (PVUE). These projects allowed him to gain hands-on experience with data collection and analysis, as well as how to improvise when things didn't go as planned, such as a sudden shift in the forecast or equipment not working properly. Kyle was also heavily involved with the CWS, which gave him a great deal of experience creating detailed forecasts and discussions. He honed these and other skills during his time at Millersville and has been putting them all to use on a regular basis in his role at SpaceX.
Kyle became a SpaceX intern thanks in part to another Millersville Meteorology graduate and close friend -- Catherine Whitaker. After graduation in 2022, Catherine worked at SpaceX in the internship role Kyle is currently in but then transitioned to a full-time position in aviation forecasting a few months later. When she left, she recommended that SpaceX interview Kyle to fill the position. After a few rounds of interviews, Kyle was offered the position and gladly accepted it. This definitely underscores the importance of network building and making friends in your field, both as an undergraduate and as an early-career professional. Kyle credits Millersville's Meteorology faculty for preparing him well for his current role at SpaceX and his upcoming graduate education at the University of Wyoming. Kyle is excited to see where the future takes him!
---
matthew denes - Business Continuity Planner with First National Bank of Pennsylvania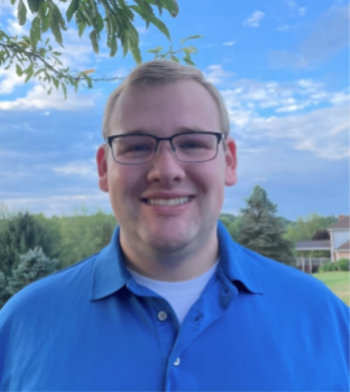 Matthew Denes received his undergraduate degree in Meteorology with an Environmental Hazards and Emergency Management (EHEM) minor from Millersville University in 2021. Currently, Matthew is a Business Continuity Planner with First National Bank of Pennsylvania where he is a part of the Corporate Emergency Management (CEM) and Business Continuity (BC) teams. Matthew was initially hired as a part-time floater teller with the bank after he graduated but then made connections within the company which led to his current position. He is responsible for reviewing and updating continuity plans that are utilized by the bank's Lines of Business, as well as coordinating responses to business disruptions that arise within the bank. In addition, Matthew assists in creating situational reports and coordination calls related to both tropical weather and winter weather events that occur throughout the bank's footprint.
---
ADAM WEINER - METEOROLOGIST FOR NATIONAL WEATHER SERVICE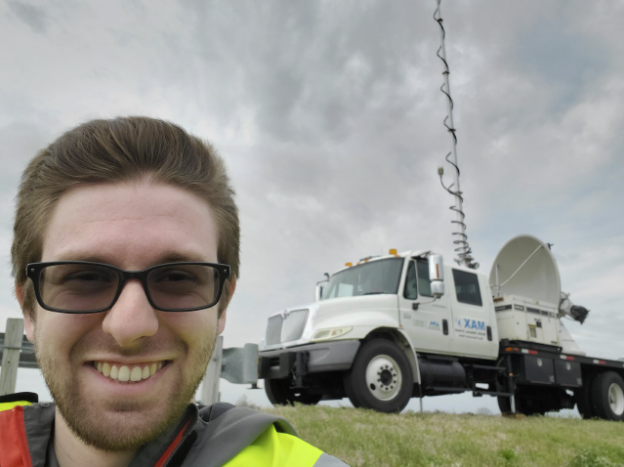 Adam Weiner earned his undergraduate degree in Meteorology from Millersville University in 2020. His undergraduate thesis focused on a case study of a supercell thunderstorm which produced significant tornadoes in eastern North Carolina on April 25, 2014. With the completion of graduate coursework and successful defense of his master's thesis, "Case Study of the Extreme High-Shear, Low-CAPE, Strongly-Forced Tennessee Valley QLCS of 12 February 2020," Adam will finish up his M.S. in Atmospheric Science this Fall at the University of Alabama in Huntsville (UAH) under the advisement of Dr. Kevin Knupp. During his time at UAH, Adam served as the President of the AMS/NWA Student Chapter and deployed numerous times to collect data in support of the VORTEX-SE and PERiLS field campaigns. Starting in December, Adam will begin his career in meteorology with the National Weather Service (NWS) in Wilmington, NC. He will serve the citizens of southeastern North Carolina and northeastern South Carolina through forecasting, decision support, community outreach, and local research. With the coastal communities serving as a haven for vacationers every summer, special attention to marine, aviation, surf zone, and tropical weather forecasting will help ensure the NWS's mission of protecting life and property is fulfilled across the region.
---
amber liggett - communications analyst for collabralink technologies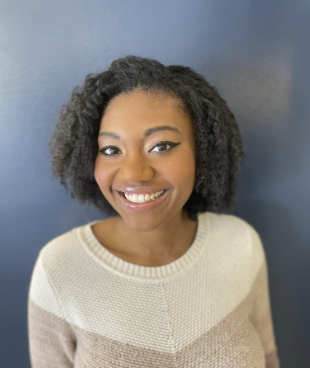 Amber Liggett received her undergraduate degree in Meteorology from Millersville University in 2018 and is a 2020 graduate of Millersville's MSEM program. Currently, Amber is a Communications Analyst for CollabraLink Technologies Inc. working at the National Oceanic and Atmospheric Administration's Climate Program Office. Prior to this role, Amber was the Public Information Officer at the Pennsylvania Department of Health and a freelance broadcast meteorologist for three years at WHTM-TV (Harrisburg abc affiliate).
"If you're at all interested in emergency management, the MSEM program is the perfect match. I learned of the different sectors of the field from instructors that are practitioners in the field. Plus, I personally loved my opportunities to bring my meteorological background into the field of emergency management while learning from my colleagues with backgrounds in social work, EMS, and even military across the country. Furthermore, the MSEM program gave me the opportunity to conduct original research that tied in both emergency management and meteorology. I can honestly say that the MSEM program has equipped me with skills to jump into action in the field right out of school. I highly encourage anyone seeking a flexible, online emergency management Master's program to choose the MSEM program."
---
tina laboy - acting planning division chief and adjunct faculty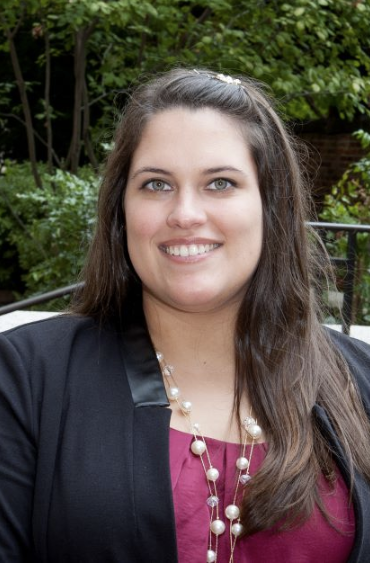 Tina Laboy received her undergraduate degree in Meteorology from Millersville University in 2012 and is a 2013 graduate of Millersville's MSEM program. Tina currently serves as the Acting Planning Division Chief at the Montgomery County Office of Emergency Management and Homeland Security in Gaithersburg, Maryland and a part-time adjunct professor at Frederick Community College in Frederick, Maryland. She leads the Montgomery County planning division through many planning efforts including the emergency operations plan, hazard mitigation plan, and others. She also serves on the County's Climate Action Team where she is leading climate adaptation measures for emergency management and community resiliency programs. 
"As a Meteorology undergraduate student, I was looking for a way to connect the dots between climate change, extreme weather, and community resilience. The MSEM program provided a clear connection between them and paved the way for success in my career. The program is suitable for both seasoned Emergency Managers as well as newcomers, like myself, and provides the opportunity for training credentials through coursework. It's delivered by subject matter experts who are well-versed in both the academic and practical experience. I also loved the accessibility of the online format, being able to be in class wherever I wanted while also sitting in a synchronous environment with my classmates. Through classes, coursework, and conversations with my classmates and instructors, I had the opportunity to network with some of the best Emergency Managers in the field (and I even get to work with many MSEM graduates on a daily basis!). I cannot recommend this program enough."
Tina has been named one of IAEM-USA Region 3's Top 40 Under 40 Emergency Management Professionals in 2021 and was named the Maryland Rookie Emergency Manager of the Year in 2017. Her recent work in COVID-19 Recovery Planning was featured on the front page of the Washington Post in 2020. In previous roles, she has worked in a number of fields in Emergency Management, including nuclear emergency preparedness at Exelon Generation and emergency planning in the National Capital Region for the University of Maryland Center for Health and Homeland Security. She is a Certified Emergency Manager (CEM) and holds a Master's Degree in Law with a concentration in Crisis Management and Homeland Security Law.
---
michael charnick - Science and operations officer for national weather service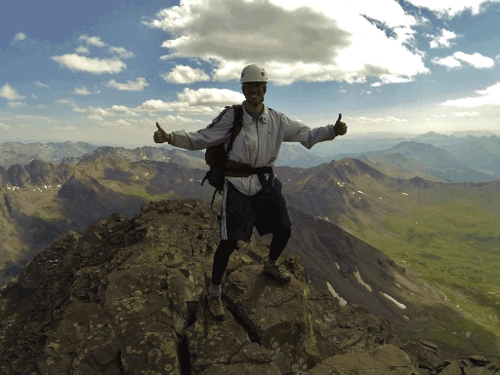 Michael Charnick attended Millersville University for his undergraduate degree in Meteorology. He graduated in 2011 and held his first job in operational forecasting at AccuWeather in State College, Pennsylvania. Michael then returned to Millersville University where he earned a Masters Degree in the MSISA program. His completed his field practicum at the National Center for Atmospheric Research in Boulder, Colorado, where he worked as an apprentice in the Earth Observing Laboratory field project management division. While in the MSISA program, Michael participated in and helped manage several field projects for the university, including air quality projects in Texas and California, as well as a lake-effect snow project in upstate New York. During his time at NCAR, Michael participated in the DEEPWAVE field campaign in New Zealand as well as the FRAPPE Air Quality project in the Denver urban corridor. Following the completion of his Masters Degree in 2014, Michael was hired by the National Oceanic and Atmospheric Administration's National Weather Service. He currently works as the Science and Operations Officer (SOO) for the Weather Forecast Office in Cheyenne, Wyoming. In his spare time, Michael enjoys travel, hiking, and running. He is an avid photographer and can often be found roaming the Great Plains for a week or two each year in May.
---
Dr. Jim Kurdzo - MIT LINCOLN LABORATORY
Jim Kurdzo received his undergraduate degree in meteorology from Millersville University in 2009. Afterward, he began his graduate work in meteorology at Oklahoma University (OU), where he earned his M.S. and Ph.D. degrees in 2011 and 2015, respectively. Jim completed his postdoctoral fellowship at the OU Advanced Radar Research Center in 2016. Later that same year, Jim accepted a position as a Technical Staff member at the MIT Lincoln Laboratory, where he studies applications of polarimetric, rapid-scanning, and phased-array weather radars to a plethora of meteorological topics.
Jim has served as Chair of the American Meteorological Society Local Chapter Affairs Committee, a member of the AMS Committee on Radar Meteorology, a member of the AMS Board on Outreach and Informal Education, an Associate Editor for AMS Monthly Weather Review, a member of the AMS Beacon's program, a member of the AMS Subcommittee on Membership, a Senior Member of the Institute of Electrical and Electronics Engineers, and a reviewer for various AMS, IEEE, AGU, and IET journals, as well as a reviewer for the National Science Foundation. He is the co-chair of the upcoming 2023 AMS Conference on Radar Meteorology. He was awarded the MIT Lincoln Laboratory Early Career Technical Achievement award in 2022. Read more >>
---
Dr. Melissa A. Burt - Assistant Dean for Diversity and Inclusion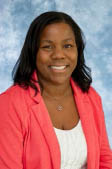 After receiving my B.S. in Meteorology in 2005 from Millersville University, I started my graduate work in Atmospheric Science at Colorado State University (CSU). In 2008, I completed my M.S. degree and accepted a position at CSU with the National Science Foundation Science and Technology Center, CMMAP, the Center for Multiscale Modeling of Atmospheric Processes, as the Education and Diversity Manager.
As of March 2022, I am the Assistant Dean for Diversity and Inclusion in the Walter Scott Jr. College of Engineering at Colorado State University. I lead the strategic planning and implementation efforts for diversity, inclusion and equity goals across the College and have an active role in university-wide diversity and inclusion initiatives. In the Department of Atmospheric Science, I will continue to serve as the Director for the Research Experience for Undergraduates (REU) program and support other diversity and inclusion efforts, including support of student recruiting. The American Meteorological Society honored me with the Charles E. Anderson Award in 2021 for promoting diversity, equity, and inclusion within the geosciences community and beyond. In 2022, I was appointed to the department faculty as an assistant professor.
Outside of CSU, I am the Vice-President for the non-profit organization, the Earth Science Women's Network (ESWN). ESWN is an international peer-mentoring network of women in the Earth Sciences, many of whom are in the early stages of their careers. Our mission is to promote career development, build community, provide opportunities for informal mentoring and support and facilitate professional collaborations. Read more >>
---
dr. shane Mayor - professor of meteorology at univerisity of california, chico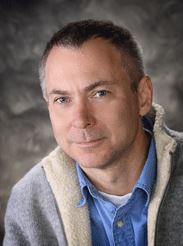 Dr. Shane Mayor received his undergraduate degree in Meteorology from Millersville University in 1990 and his M.S. in Meteorology from Saint Louis University in 1995. Afterward, he attended the University of Wisconsin-Madison, where he earned his Ph.D. in Atmospheric and Oceanic Sciences in 2001. He was post-doctoral fellow in the Advanced Studies Program of the National Center for Atmospheric Research (NCAR) and an atmospheric scientist in NCAR's Earth Observing Laboratory (EOL) before becoming an Associate Professor in the Earth and Environmental Sciences Department at Chico in 2008. He maintains and uses the Raman-shifted Eye-safe Aerosol Lidar (REAL) at Chico State and has been the principal investigator of several grants from the National Science Foundation's Physical and Dynamic Meteorology program. He is an AMS board certified consulting meteorologist.
Mayor received Chico's Outstanding Research Mentor Award in 2022 for his enthusiastic support of both undergraduate and graduate students from differing backgrounds and majors, devoting his time, energy, and expertise to guide, encourage, and trust them with various atmospheric lidar projects. A creative and dedicated researcher known for his big heart, Mayor is praised for his ability to explain difficult concepts in an easy-to-understand fashion and the independence he gives students to make their own decisions and learn from their mistakes. Mayor's students are a diverse group, coming from not only the geological and environmental sciences department but also mechanical engineering, computer science, physics, and electrical engineering. He offers these students unique opportunities to form critical professional skills and advance their scientific knowledge, thus leading them into becoming confident and capable scientists.
---
Frank Coons - USAF Aerial Reconnaissance Weather Observer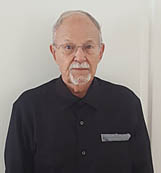 Frank Coons studied meteorology (before it was a formal program) and wrestled when Millersville University was a State Teachers College. Upon graduation, Frank went to UCLA for the U.S. Air Force program to educate individuals to serve as Detachment Weather Officers who would forecast for USAF bases and brief pilots heading to overseas missions. After a several years, Frank became an Aerial Reconnaissance Weather Observer, flying over 4000 hours in a WB-50 sampling atmospheric conditions. After the WB-50 was retired, Frank provided weather support for refueling tanker operations. After a year of graduate studies at Penn State, Frank joins the Air Weather Service Headquarters where he worked on fog dispersal. He left the USAF in 1972 and joined the Federal Aviation Administration (FAA) Systems Research and Development Service where he worked on warm fog dispersal techniques, low-level wind shear detection. "Those were exciting times and I am proud to say I was part of them," says Frank. Now approaching 90, he is still trying to support further improvements as demonstrated by his generous donation. Frank's gift will go toward improving the electronic weather map wall used each day by scores of students, and to purchase a weather sensor used for remote field deployment. Thank you Frank!
---
Scott Jacobs - NOAA/NWS/NCEP/NCO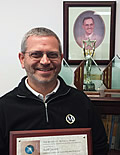 After graduating from MU in June 1988, I attended graduate school at SUNY Albany. I received my MS in Atmospheric Science, with an emphasis on atmospheric electricity, in May 1992. Meanwhile, I had started working at NASA Goddard writing software for the GEMPAK system. After 8 months at NASA, I moved to the National Weather Service to continue working on GEMPAK and adapting it for operational use by the forecasters. I worked on creating NMAP2 and writing code for data decoders and displays of different data types, including imagery. In 2003, I became the software architect for the NAWIPS/GEMPAK software package. I spent over 10 years as the architect for GEMPAK and began the transition of GEMPAK functionality to the AWIPS system. Most recently, I have been leading a team of systems analysts who work on operationalizing various NOAA applications. The applications run in a virtual environment and are monitored 24x7 by the team.
---
Dr. Jose Fuentes - Professor of Meteorology at Penn State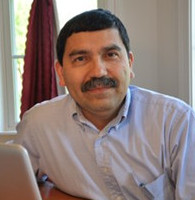 Millersville University alumnus (Meteorology 1984), Jose D. Fuentes, is the recipient of the 2015 Charles E. Anderson Award granted by the American Meteorological Society "for his outstanding contributions to the promotion of diversity in the atmospheric and environmental sciences through education, research and community service." Fuentes is a Professor in the Department of Meteorology at the Pennsylvania State University. He received his doctoral degree in micrometeorology from the University of Guelph, Guelph, Ontario, Canada in 1992. Throughout his professional career, besides being a stellar researcher who has published more than 100 peer-reviewed publications, and a stellar educator who has received state-wide awards for his teaching effectiveness, Fuentes has made unparalleled contributions to the promotion of diversity in the atmospheric and environmental sciences. His research portfolio is broad but principally includes the understanding of the processes controlling the emissions, atmospheric transport, and chemistry of reactive gases produced by the biosphere. He is leading research projects to investigate the kinetics of the scents that flowers release to attract insect pollinators. The generated information is included in numerical models to determine whether ambient levels of air pollution perniciously impact pollination of crops.
---
Dr. John Yorks - NASA Goddard Space Flight Center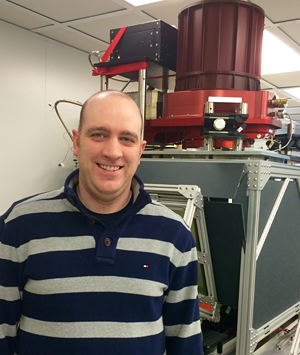 I received my undergraduate degree in Meteorology from Millersville University in 2006. I spent the next year and a half working towards my Masters degree in Meteorology at Penn State University, where I analyzed ozone sonde data working with Anne Thompson. In 2008, I began work at SSAI and NASA GSFC as a research scientist for the Cloud Physics Lidar (CPL) and Airborne Cloud-Aerosol Transport System (ACATS) Doppler wind lidar. I have spent the last six years working with Dr. Matt McGill on various science applications of these lidar systems, such as developing processing algorithms for ACATS and CPL, as well as collecting airborne lidar data at field campaigns. In 2014, I received my PhD in Atmospheric Science from the University of Maryland. Currently, I am the Science Lead for the Cloud-Aerosol Transport System (CATS) to be launch as a payload on the International Space Station (ISS) in December 2014. In this role, I am tasked with managing the algorithm development, quality of data products, and science outreach of the CATS instrument.
---
John Jensenius - National Weather Service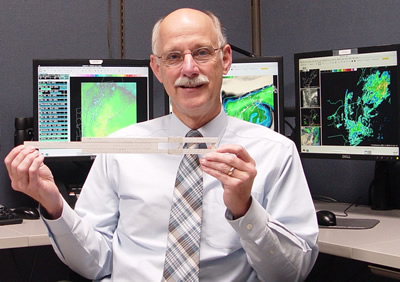 In 1974, John Jensenius was awarded Millersville University's first BA degree in Earth Science/Meteorology. He also received the Earth Science Award for Academic Excellence and the Faculty-Student Athletic Committee Award. After Millersville, John earned an MS degree in Meteorology from the Pennsylvania State University. John then began his professional career teaching meteorology and climatology at the State University of New York at Oneonta. From 1977 through 1994, John worked for the National Weather Service's (NWS) Techniques Development Laboratory (TDL) (now Meteorological Development Laboratory), first as a research meteorologist and later as Chief of the Computer System Section of the Synoptic-Scale Techniques Branch. While at TDL, John was responsible for developing and disseminating statistical forecast products used by meteorologists nationwide and was awarded the Department of Commerce Bronze Medal Award for his work in statistical weather prediction. In addition to his normal job responsibilities at TDL, John was instrumental in initiating an effort to get forecast sounding data to field offices (which eventually led to the BUFKIT software). Since 1995, John has served as the Warning Coordination Meteorologist at the NWS office in Gray, Maine. In the mid 90s, he initiated efforts to include computer coding in segmented watch, warning and advisory products which now allows them to be more easily processed, disseminated, and displayed by various computer and display systems. Since 2001, in addition to his duties at the NWS office in Gray, John has been NOAA's specialist on lightning safety, and serves as a national spokesperson for the NWS on issues related to lightning and lightning safety. He has developed educational material on lightning tracks and documents lightning fatalities nationwide, is frequently interviewed by national media, and has appeared on national shows and documentaries on lightning and lightning safety. For his work in lightning safety, John was honored with the 2005 National Weather Association's Public Education Award and has received the Department of Commerce Silver Medal.