Membership
Memberships
The MSISA program is a proud member of the following professional organizations:
National Professional Science Master's Association - http://www.npsma.org
The National Professional Science Master's Association (NPSMA) supports the growth of professional science master's degree programs, including the MSISA. NPSMA engages businesses, industries, nonprofit organizations, governmental agencies, and trade associations in the development of PSM programs, internships, and job placements. 

American Geophysical Union - sites.agu.org
The purpose of the American Geophysical Union is to promote discovery in Earth and space science for the benefit of humanity.

American Meteorological Society - www.ametsoc.org
The American Meteorological Society promotes the development and dissemination of information and education on the atmospheric and related oceanic and hydrologic sciences and the advancement of their professional applications.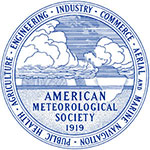 National Weather Association  - www.nwas.org
The mission of the National Weather Association is to "connect operational meteorologists in pursuit of excellence in weather forecasting, communication, and service." This includes, but is not limited to, providing a forum for the "publishing of letters, pamphlets, periodicals, papers, and Web pages" in meteorology and associated fields.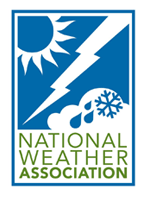 University Corporation for Atmospheric Research - www2.ucar.edu
The University Corporation for Atmospheric Research is a consortium of more than 100 member colleges and universities focused on research and training in the atmospheric and related Earth system sciences.

Weather Risk Management Association - www.wrma.org
The Weather Risk Management Association was created to be the industry association for weather risk management professionals to enhance public awareness of the weather risk industry and promote the growth and general welfare of the weather risk market. 

The Pennsylvania Geographical Society represents the discipline of geography to educational institutions and related professional organizations, encourages research in geography, and facilitates the exchange of ideas among geographers in academic as well as public/private settings for the Commonwealth of Pennsylvania and beyond.