Employee Self Service
Employee Self Service Portal
Millersville University employees can access the PASSHE Employee Self Service (ESS) portal by logging in with their Millersville Outlook email address and password.
The PASSHE Employee Self Service (ESS) portal allows Millersville University employees to submit leave requests and to review various benefits and payroll information specific to them through a secure online portal.  Employees also use ESS to update some of their personal employment-related data such as their primary contact number, Emergency Contact Information, W-4 tax information, educational degree and dependent social security numbers.  The information is stored in the SAP Human Resources/Payroll System.
ESS allows employees to access:
Payroll statements (current and past)
Benefit plans, coverage, dependents and contribution
Submit leave requests and view leave balances
Banking information
Tax sheltered annuity and other savings plan contributions
Addresses and other personal data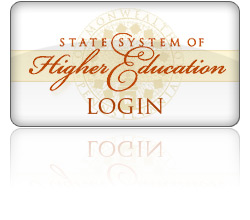 To use this new service, follow the steps in the full user guide.  If you already know your PASSHE AD username and password, proceed to login above.