Continuing Education
Wehrheim School of Nursing
As nurses we are committed to a lifetime of learning and the Wehrheim School of Nursing offers professional development opportunities every year. This spring a number of events will be offered covering a variety of issues that reflect the diverse interests of the broader nursing community.
Join us on April 8, 2022 from 9 am to 2:45 pm at the Bolger Conference Center on the MU campus (or virtually) to delve deeply into the connection between healthcare and planetary wellness. This engaging event will include expert led discussions, involve critical analysis of the impact healthcare has on our environment, and serve as an excellent opportunity for networking with others in the healthcare community. Stay tuned as a formal agenda and registration information are soon to come. Need more information now, contact mejohnso@millersville.edu.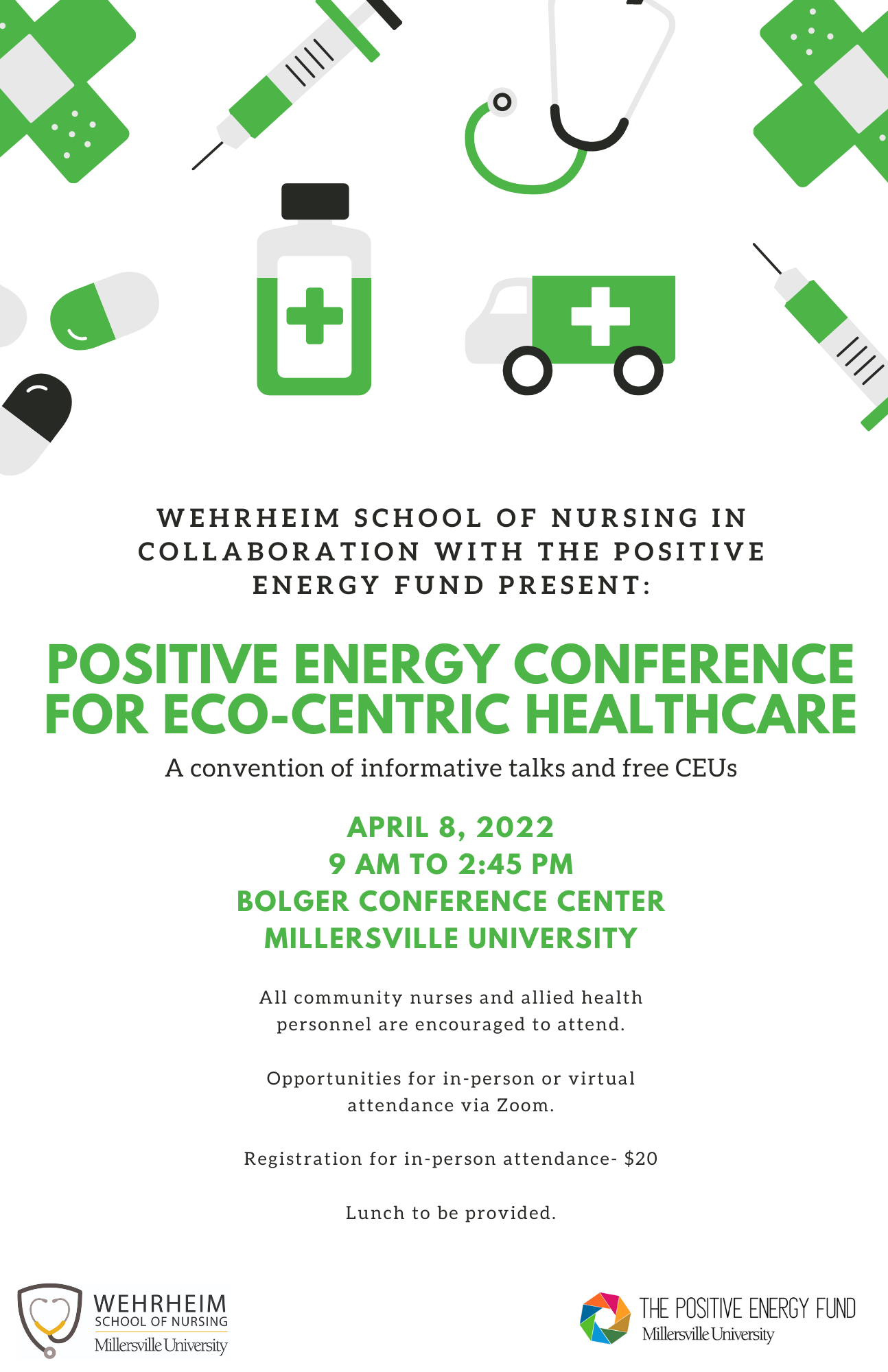 For more information regarding professional development and continuing education opportunities for nurses and other health care providers, please visit  Millersville University Community Engagement, Governmental and Economic Development.