Dr. John Haughery
Assistant Professor, Automation & Robotics Engineering Technology Program Coordinator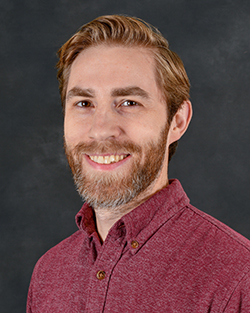 Office Hours
T: 11:00am - 12:30pm
W: 3:00pm - 5:00pm
R: 11:00am - 12:30pm
Comments:

John Haughery brings 15 years of combined teaching, research and professional experience back to his alma matter. John Graduated from Millersville University with a BS in Industrial Technology and a concentration in Electronics/Control Systems in May of 2006. He went on to earn his Master of Science Degree from Morehead State University in Kentucky in 2014, and his PhD in Industrial and Agricultural Technology from Iowa State University in 2017. Professionally, John has eight years of experience designing, installing, and validating industrial instrumentation, automation, and control systems. He serves as a journal reviewer to the Journal of Technology, Management and Applied Engineering, Journal of Engineering Technology, Journal of Industrial Technology, International Journal of Mechanical Engineering Education. John is professionally active with the ATMAE association.