Innovative Practices Spotlight
CAE Innovative Practices Spotlight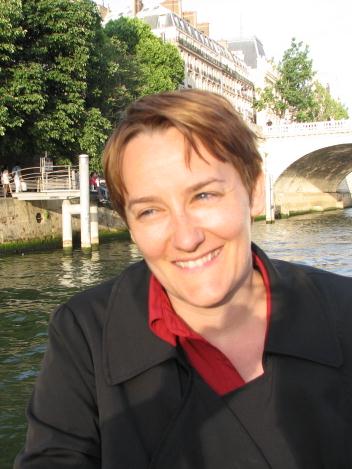 The Center for Academic Excellence is recognizing a faculty member every month in the CAE Innovative Practices Spotlight to highlight his or her innovative classroom practices and outstanding contribution to Millersville University. 
Dr. Alex Redcay is being recognized in November for her exceptional use of Open Textbooks in her social work courses!
Please continue reading to learn more about her exciting experience and to learn ways to incorporate innovative practices into your classroom. 
---
1. What innovative practice did you incorporate into your classroom? 
Open source textbook instead of a $205 book
2. When did you implement the new practice into your classroom?
Fall 2018
3. Did the students willingly accept the use of the new practice? What were the reactions of the students? 
The majority loved it and were grateful. Below are student quotes that depict their reactions to the new practice.
"I honestly think having affordable textbooks or free textbooks should be required for all universities, seeing how much we pay to go here."
"I am thrilled about this change, because I cannot afford textbooks."
"It has affected me personally by relieving a huge financial burden. I live off campus in my own apartment and have to pay all of the bills myself. I have not been able to afford books recently, and it was a huge relieve to find out that the books for this class would be available for free online."
"I believe this change should have happened a while ago. There are so many students that struggle with purchasing their textbooks for their classes because they are so expensive. Not many people can afford to get textbooks that costs hundreds of dollars."
"This change is a big change for social work majors, because most students cannot afford to buy the book. Since most students are not able to afford the book they end up using the one book on hold at the library or asking their friends to send them pictures of the text. This change in very helpful and affordable."
"I loved when my professor said we would not have to buy a textbook for this class. My friend and I resorted to sharing textbooks mainly due to the costs of textbooks. We both couldn't afford to buy 5 different textbooks."
"This has positively impacted me personally because just this semester alone, I spent $300+ on textbooks for my four other classes and being able to save $206 for this class by having it online for free was a weight lifted off my shoulders. I believe it has positively impacted the class because even carrying textbooks to class is a hassle and makes your backpack heavy, especially because we bring our laptops to this class, so it's nice not to have a big bulky book to carry with me all over campus."
"It has impacted my financial situation and allowed me to save that money and use it towards other needs such as rent, gas, etc."
"Personally, I like this change because it benefits me financially and is more convenient. Not only does it save me around $200, but I prefer online textbooks over hard copy textbooks because it is easily more accessible. You can go on your phone, laptop, or other electronic device and have it almost everywhere, not worrying about forgetting the book or lugging a heavy book around."
4. How has the use of the new practice positively affected the classroom learning environment?
Students focus more on the material since it's free. Historically some students would not buy the textbook because it is so expensive. Students feel supported. Below are student quotes about how the new practice has positively affected learning.
"It is paperless, so it is not harming the environment. It is not a heavy book I have to carry around. It is not a financial burden, because it is free."
"This change has positively impacted me personally because I am saving money and also it shows how the professors feel about students learning and how they learn. It is really nice that I do not have to spend money on another textbook. More importantly though, the professors seeing to make the textbooks available to students for free or as an "open source textbook" shows how much they care about their students. This makes me and other students want to try harder in class and more effort into class when I know the professor is interested in helping us and seeing us do well. I feel that the class really participates more and is more involved in class. I feel like this directly relates to knowing the professor cares about the students."
"There are many benefits to this change. The biggest, of course, is the financial burden being lifted from students. Another benefit is that the book is available anywhere, you do not have to lug around a heavy textbook."
"I do like having the textbook online because now if I have a specific question, I can use the finder key and look for a specific phrase or word to help me better understand a topic. I believe this has impacted the class by the students have found there is less stress if having to read the textbook and by the professor simplifying the text into the D2L module for us, it has helped the class understand the material more."
5. How has the use of the new practice affected student engagement in the classroom and the level of participation?
Students are more engaged because they are reading the material. Lower stress. Students have access to the book anytime whereas with a hard copy they have to carry it around. Below are student quotes that depict student engagement and participation.
"I like being able to access this book anytime, anywhere on any device so I can read it whenever I want to."
"In the class is has impacted me because right away I was able to have all my attention on the professor from the first day of class. Usually after the first day I am stressed out to the max with all of the books I have to get and all the money I have to spend to get them."
6. What challenges did you encounter when you were implementing the new practice?
The website has lots of ads and other elements that distract from the text. I am in the process of copying all the material into a word document citing the website so it is more easily consumed. Some students don't have laptops or internet at home. Below are student quotes about challenges with the new practice.
"A challenge that I would come across would be being able to have a hands on textbook because for me I learn better with a paper copy of a textbook rather than an online copy. I am able to write in the textbook and highlight if need be."
"This option has its pros and cons. This would be beneficial to students that do not have the money for textbooks and are able to use the resource online. However, students who do not have internet or a computer this may come to them as a challenge. My personal opinion is I would prefer the hard copy book, because I like having a physical copy in my hand and being able to physically highlight. This world is changing and it seems everything is becoming online and electronic version."
"The potential challenges of this is if the internet is down or if there are too many people on the server, the book may crash. [has not happened yet] This then causes less access to the textbook. I believe there should be an option to have both, the book and having it online. By having the book as a hard cover, it avoids the issue of the internet crashing."
7. How did attending Camp IDEA or a CAE Professional Development session contribute to your learning and use of the innovative practice?
Camp IDEA is by far the best training I have ever received regarding teaching strategies or online learning. I appreciate all the CAE sessions.