Pete Anders
Millersville University Police Chief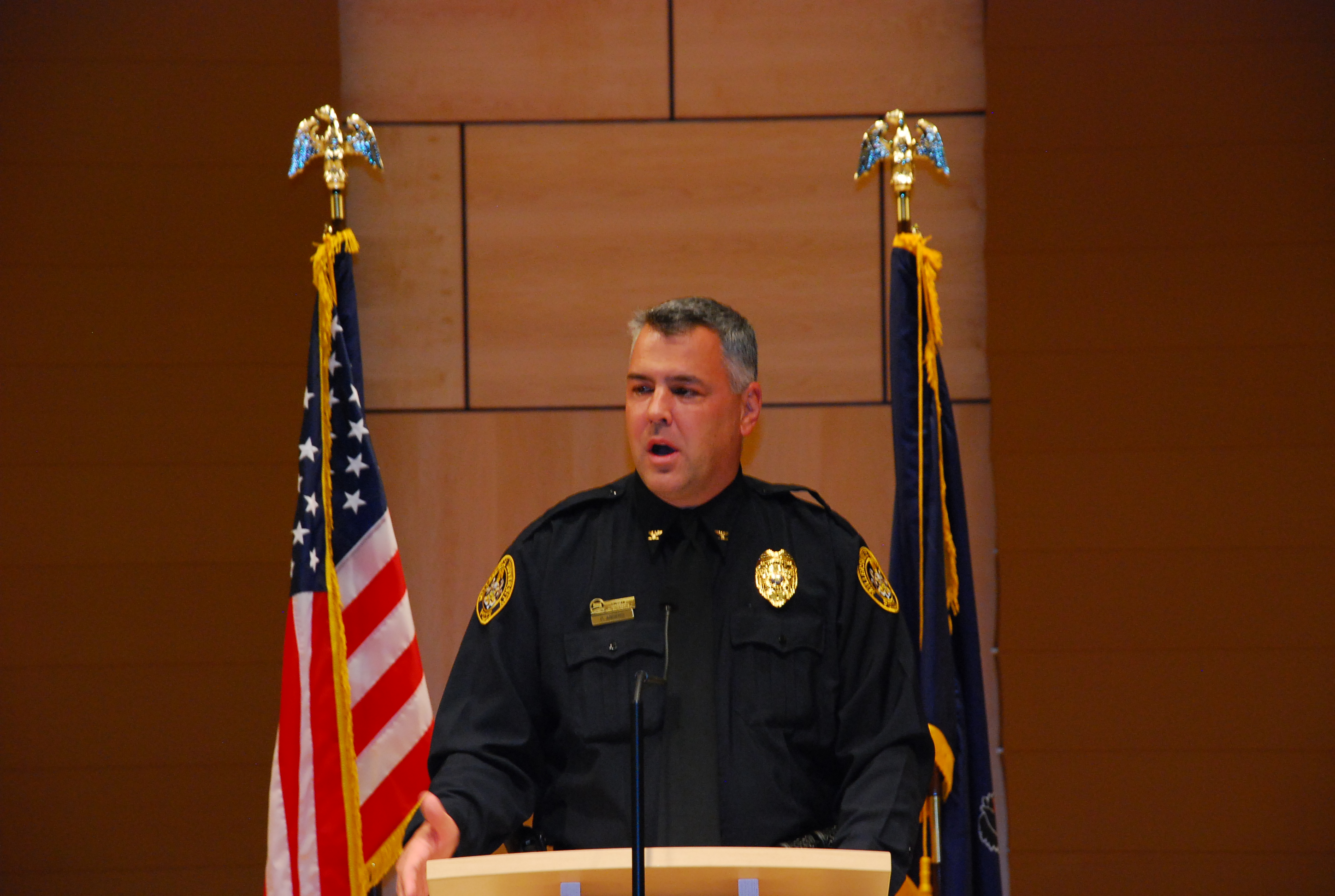 Pete Anders has an extensive background within law enforcement and has worked across the table with other first responders during the preplanning of events and in response to critical incidents in the area. Pete became the Millersville University Police Chief in December of 2010 after a national search. Being selected as Chief of Police is a return home, as Pete is an alumnus, having earned a Bachelors of Education in Psychology from Millersville University. Pete also graduated from the Northwestern University School of Police Staff and Command.
Pete retired from Lancaster City Police in 2010 as the Captain of the Criminal Investigative Division after 20 years of service. Pete was also the Captain of the Patrol Division, and supervised and worked as a violent crime detective, street drug investigator and bicycle community police officer in the SE quadrant of Lancaster. During that time he has moved from serving as an officer to becoming a detective, sergeant, lieutenant and then a captain. Pete was awarded by Lancaster clergy for his work to reduce violent crime, and as the Lancaster County Human Relations Commission officer of the year, and by the Bureau as the top investigator for solving a cold case homicide.
Pete has coordinated response to homicides, fatal accidents, chemical spills, officer involved shootings and incidents of school and workplace violence. Pete had command positions in two of President Obama campaign visits to Lancaster, and served as close ambassador protection to visiting dignitaries including President Clinton, Lady Margaret Thatcher, Mayor Rudy Giuliani and Rev. Jesse Jackson. Pete has organized numerous large special events within the University community and regionally including events that have attracted organized and anarchist protests.
At Millersville, Pete works regularly with local EMA partners, to coordinate activities both on and off campus. Pete has completed ICS 100 – 400, All Hazards IMT and other response trainings and has coordinated tabletop exercises for Millersville University Cabinet and essential personnel. Pete instructs ALICE active shooter response to students and employees, and has made changes in campus emergency communications by switching all emergency calls to Lancaster County Wide Communications (911) dispatched response.