Are You Ready to Respond to an Emergency?
Help your community respond and recover.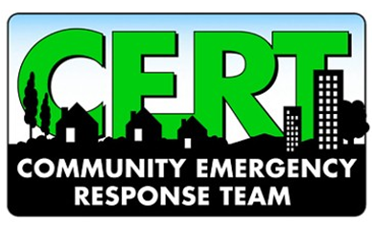 The purpose of the Community Emergency Response Team (CERT) training program is to educate people about potential issues that may occur during a disaster. CERT's main goal for its members is disaster preparedness. The overall CERT training totals about 24 hours. Our CERT program is usually taught over three Saturdays, each an eight hour day. During the training, students and community members from all backgrounds come together to learn how they can help themselves, their families, their neighbors, and their community during a disaster.
The goal of the Millersville University-Community CERT program is to create a culture of preparedness by increasing the knowledge and skills that the citizens need to safely handle disaster and emergency situations through training and education. This CERT currently serves the Millersville University, Millersville borough, and surrounding communities but we are hoping to expand the program to reach a much larger number of people.
Fall 2022 Training Registration
The Center for Disaster Research and Education at Millersville University is hosting an in-person CERT (Community Emergency Response Team) Course spanning three weekends in October/November 2022. The course will take place at Blue Rock Fire Rescue: 26 East Charlotte Street, Millersville PA 17551. For more information on CERT, please see flyer here
The tentative dates and times for the CERT Course are listed below. You must attend all three sessions to complete the CERT Training.
Saturday, October 15, 2022 - 9 AM until 3 PM
Saturday, October 29, 2022 - 9 AM until 3 PM
Saturday, November 5, 2022 - 9 AM until 12 PM
*Note that we will not be meeting Saturday, October 22, 2022 (Homecoming Weekend)*
All three days will include a 60-minute block for lunch.
In addition to gaining a rewarding experience, you will receive a CERT Emergency Kit that includes a comprehensive set of Disaster Supplies in one ready-to-go kit.
If you are interested, please register at the following link (https://forms.gle/xc7CHhEeyN7LzBtG8) by Saturday, October 8, 2022. This course is limited to 25 participants, so please register ASAP. Even if you already marked your interest on another sheet or spoke with your professor, PLEASE STILL REGISTER AT THIS LINK. An email will be sent out 10/10 - 10/14 with final information prior to the first day of class.
The cost of the complete course and the CERT Emergency Kit is $15. Please complete payment at the Center for Disaster Research and Education (CDRE) by Saturday, October 8, 2022 to confirm registration. You can pay in three ways:
Make payment in-person to Randi Howard at CDRE located at 46 W Cottage Ave, Millersville, PA 17551 (M-F 8 AM - 12 PM)
Drop the payment in the CDRE mailbox (46 W Cottage Ave, Millersville, PA 17551) and indicate your name and that it is for CERT
Give your payment directly to Dr. Yalda (Caputo 405)
Payment may be in the form of cash or check (made out to 'Millersville University'). Once you make payment, your spot is reserved for the course.
If you have any questions, comments, or concerns, please reach out to either:
Sean McFadden: swmcfadd@millersville.edu
or
David Bludis: dfbludis@millersville.edu
Why CERT?