Order of The Sword And Shield Honor Society
About Order of the Sword and Shield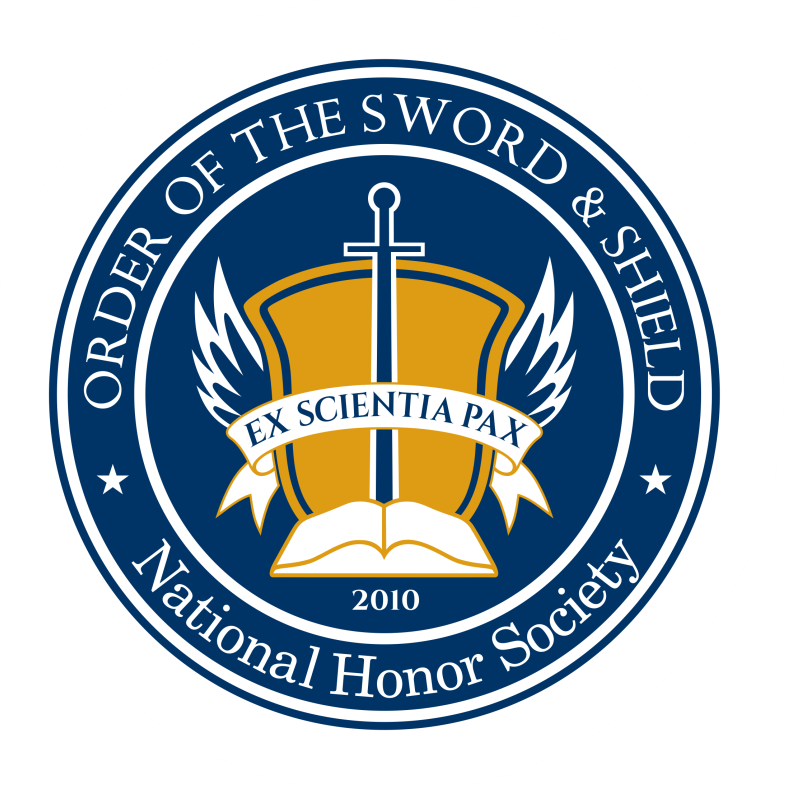 The Order of the Sword and Shield is the first and only academic and professional honor society dedicated exclusively to homeland security, intelligence, emergency management, cyber and information security, and all protective security disciplines. The mission of the Society shall be to promote critical thinking, high scholarship and professional development; to further enhance the ethical standards of the protective security professions; and to cultivate a high order of personal living. In addition to its academic purpose, the Society is strongly committed to helping communities prepare for safety and emergency conditions and sponsors many types of informational events throughout the year.
Why Join?
We provide: 
Public recognition as a high-achieving individual in your discipline.
Opportunity to apply for financial Scholarships, Awards, and Grants.
Opportunity to network with other high-achieving individuals of common interest.
Opportunity to develop key skills in organization/chapter sponsored activities.
Life-long membership in an active organization devoted to enhancing your profession.
In addition, you will receive:
A personalized induction certificate suitable for framing.
​An official membership card as evidence of your achievement.
A personalized Letter of Membership Standing (upon request).
Opportunity to purchase and wear academic regalia (cords, stoles, and medals) at your graduation. 
Discounts on future Society events and conferences.
Become a Member
In order to join, you must meet the following criteria: 
Complete at least half of the program's required courses (15 credits)
Maintain a 3.5 cumulative GPA or higher
Submit a complete application with supporting document(s)
Qualified students are encouraged to join the National Chapter. There is an online application that requires the submission of unofficial transcripts, the contact information of two faculty members, and a $75 application fee.
Click Here for More Information
Current Members
This Spring, OSS will be selecting recipients of their inaugural Scholarship, Awards, and Grants Program. There are many thousands of dollars waiting to be earned. Please visit https://www.securityhonorsociety.org/scholarships.html for more information. Please note the March 15th application deadline.
A job/internship board has been created for all members and can be found at https://www.securityhonorsociety.org/job-postings.html. They post both public and non-public/exclusive opportunities and work closely with several federal and state agencies, as well as some private sector companies, and receive many opportunities before public announcement.