Lockey Lecture 2022
2022 Lockey Lecturer: Dr. Richard Warren, Jr.

Join us in welcoming Dr. Richard Warren, Jr. to the Millersville University campus for the 33rd annual Anna Funk Lockey Lecture.
DATE: Tuesday, November 1, 2022
LOCATION: Lehr Room, Bolger Conference Center in Gordinier Hall (40 James St., Millersville, PA)
 Dr. Warren will deliver his talk, "What's Free? The Cost of Creating an Equitable and Just School" at 7 p.m.  
 It is no secret that the world we live in is becoming more and more diverse. We see this especially with children in schools. Therefore, it is important that every child has access to an equitable and just education. An education that meets the individual needs of each and every student. Creating this type of classroom environment comes with a cost that expands well beyond money.  As educators, we are called upon to think about ourselves and our experiences. How do our experiences define who we are, how we see the world, and how we teach our students? In this session, Dr. Richard Warren will guide participants to dive into a deep understanding of equity, privilege, bias, and its impact on learning environments. Participants will reflect and receive researched based tips that they can take to build an equitable and just classroom that keeps students, our key stakeholders at the forefront of our work.
Please join us for what will certainly be an engaging evening.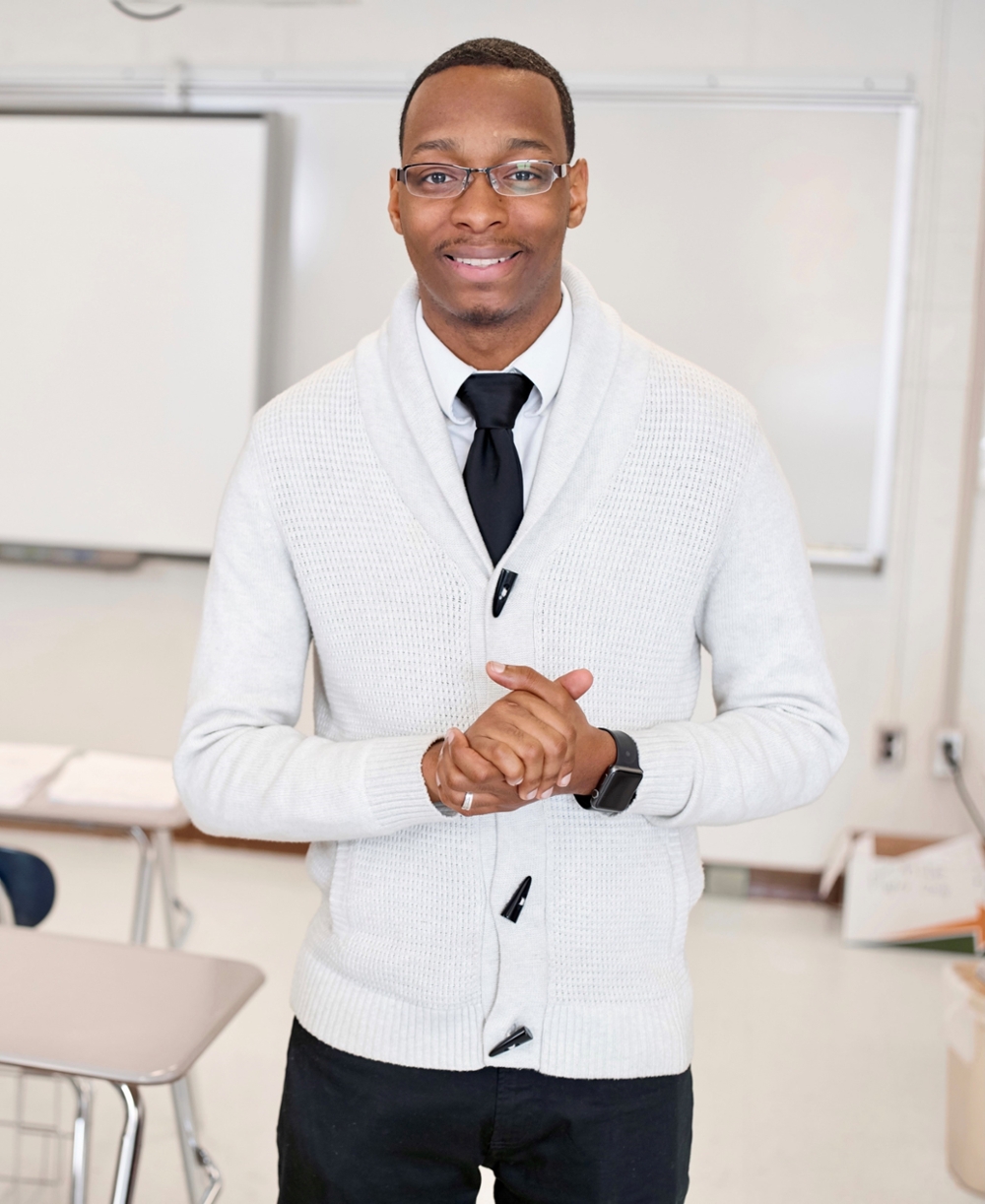 Meet our speaker:
Dr. Richard Warren Jr. is an award-winning educator, renowned speaker, and dynamic professor.  He was named the 2019 Maryland State Teacher of the Year and one of Samsung's "Solve for Tomorrow" State Finalists.  He spent nearly a decade teaching STEM and is passionate about creating equitable, just, and growth-oriented spaces for students, educators, and their communities. 
 Richard earned his doctorate in Educational Leadership from the University of Maryland Eastern Shore (UMES) where his research in teacher recruitment and retention has garnered the attention of hundreds of educational agencies who are implementing mentoring , induction, and pathway programs for teachers. Richard works closely with educational agencies to advise, recruit, and help teachers find success and gratification in the education profession. 
 Richard leads the Department of Education at UMES as the Hazel Professor of Education, a role where he actively recruits and prepares students to become the next generation of teachers. At UMES, he is the founder and director of the UMES Men of Color in Education program, an innovative program designed to educate K-12 men of color to become teachers and provide support for them along their high school, college and career continuum. His work with students, teachers, and educational agencies has become well known and continues to evolve.