Lockey Lecture 2020
2020 Lockey Lecturer: Dr. Kari Kokka

Join us in welcoming Dr. Kari Kokka to the Millersville University campus for the 31st annual Anna Funk Lockey Lecture.
Tuesday, March 3, 2020 
Steinman Hall, Ware Center (42 N. Prince Street, Lancaster, PA)
Dr. Kokka will deliver her talk, "Use the Healing Force of Baby Yoda: Supporting Well-Being and Critical Consciousness through Healing-Informed Social Justice Mathematics" at 7 p.m.  
Please find the abstract for lecture below.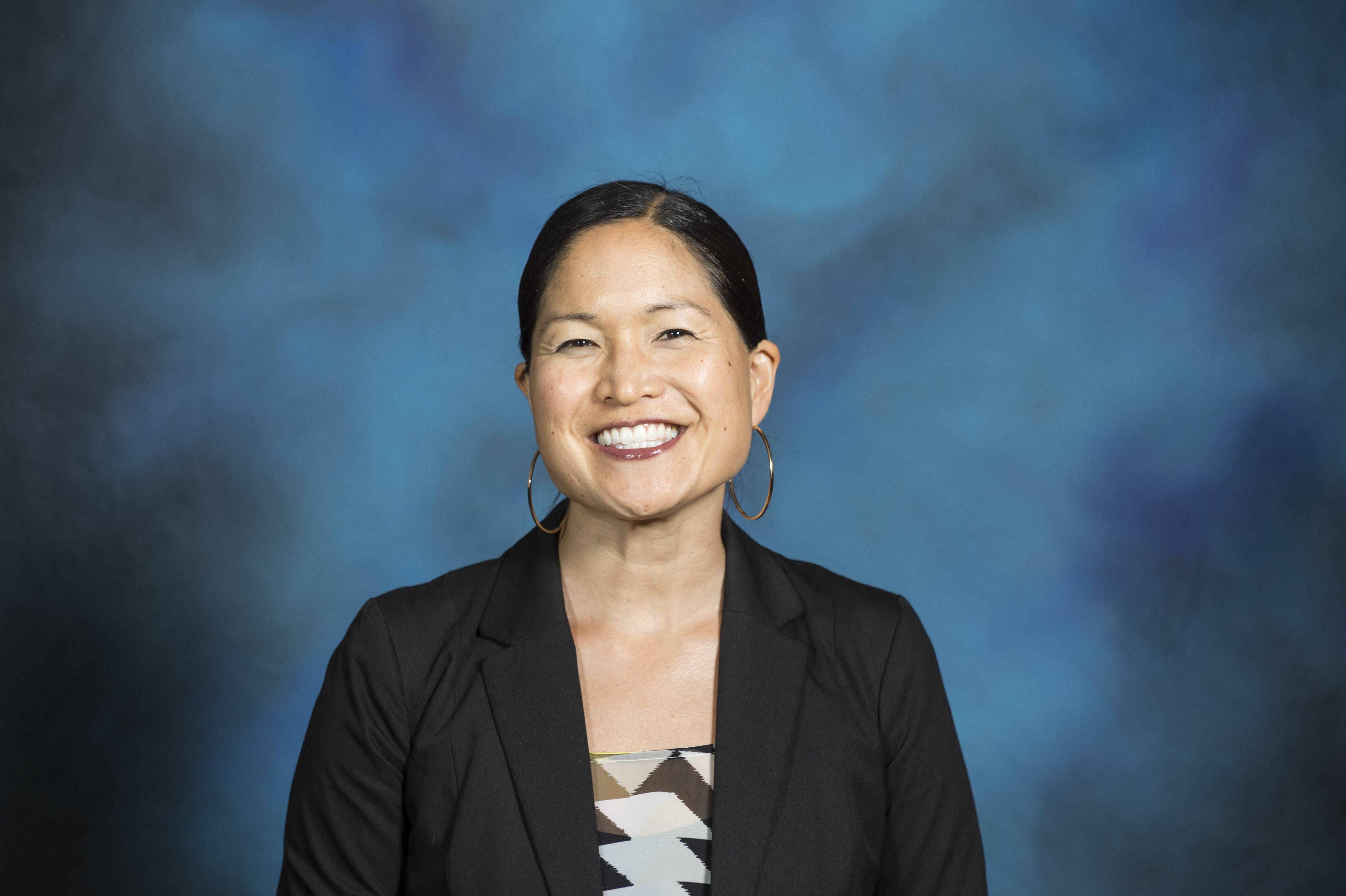 More about our speaker:
Dr. Kari Kokka is an Assistant Professor of Mathematics Education in the School of Education at the University of Pittsburgh. She studies student and teacher empowerment through social justice pedagogy in mathematics and student engagement in mathematics classes.
Prior to her doctoral studies, she was a math teacher and math coach for 10 years at Vanguard High School, a Title I public high school in New York City, where she used Performance Assessment and Complex Instruction to work toward equitable mathematics outcomes. She has also worked at the Stanford Center for Assessment, Learning, and Equity to support schools and districts with Performance Assessment and Project Based Learning. Dr. Kokka completed her doctorate at the Harvard Graduate School of Education, her M.A. with the Stanford Teacher Education Program, and her B.S. in Mechanical Engineering at Stanford University.
She is also co-founder of the Creating Balance Conference on STEM Education and Social Justice. She recently served a two-year term (2017-2019) as co-chair of the Critical Educators for Social Justice Special Interest Group of the American Educational Research Association. She was also recently awarded the Iris Marion Young Award for Social Justice by the Gender, Sexuality, and Women's Studies Program and the Graduate School of Public and International Affairs of the University of Pittsburgh.
*Abstract:
Children are victimized at rates over 70% according to a study with nationally representative sample of youth of diverse racial/ethnic and socioeconomic backgrounds (Finkelhor, Ormrod, Turner, & Hamby, 2005) yet classrooms, especially in mathematics, do not typically consider how to support students' healing and well-being. Using an ecological approach to trauma-informed care (Harvey, 1996) and radical healing (Ginwright, 2016) I discuss how one Title I public middle school mathematics classroom offered students opportunities to engage in healing practices through the use of Social Justice Mathematics (Gutstein, 2006). Social Justice Mathematics aims to develop students' academic proficiency and students' sociopolitical consciousness, or conscientização (Freire, 1970), to critically analyze and change the world (Gutiérrez, 2002; Gutstein, 2006). A healing informed approach to Social Justice Mathematics considers how discussing emotions and identifying structural factors related to trauma (e.g. socioeconomic status, access to stable housing, health care, and food security) may empower students to create change (Kokka, 2019).
She can be reached via email at kokka@pitt.edu or Twitter @karikokka.
Ticket Information

Space is limited, click today to reserve your seat.

Tickets must be reserved through the MU Ticket Office. 

Please contact them through this LINK or by calling 717.871.7600

Program for 31st Annual Anna Funk Lockey Lecture

online event program

The program for this year's Anna Funk Lockey Lecture is exclusively available online, in an effort to provide the information through more sustainable methods than the traditional printed program. 

 

Join the Conversation

Education on Location Mailing List

Education on Location series events are offered throughout the academic year.  Please check back for more information, or click HERE to be added to our mailing list.