Department of Earth Sciences
Welcome to Earth Sciences
CELEBRATING OVER 55 YEARS OF DISTINCTION - REQUEST INFORMATION
---
                                                         EEOS Students present at NCUR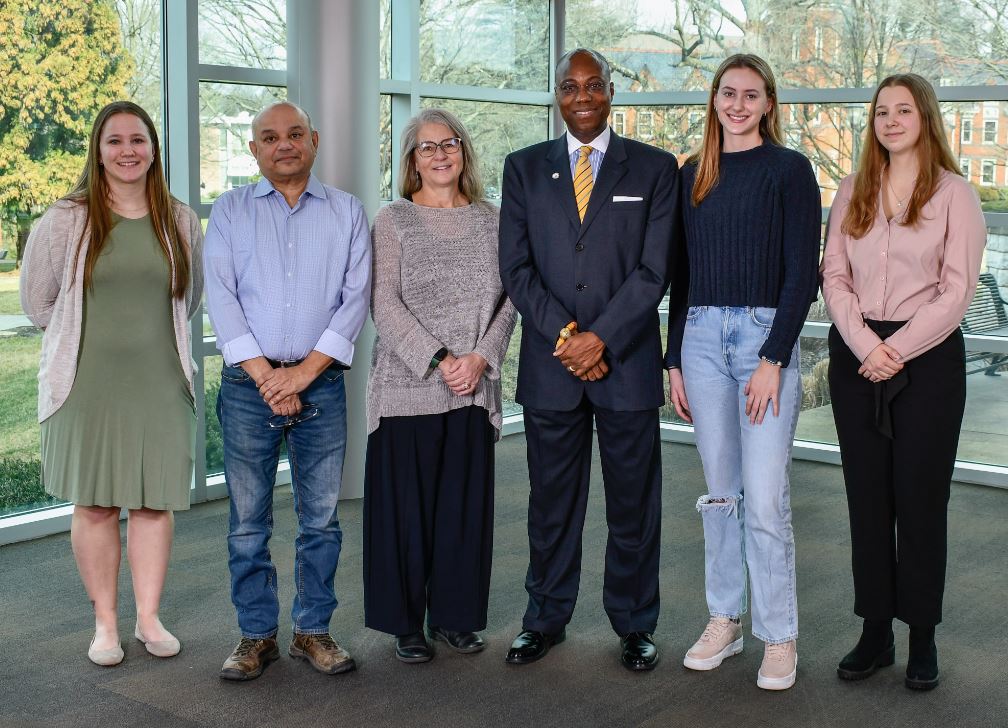 The following Environmental Earth and Ocean Sciences (EEOS) students were selected to present their research work at the National Conference on Undergraduate Research (NCUR) at the University of Wisconsin-Eau Claire on April 13-15, 2023. NCUR promotes undergraduate research, scholarship and creative activity through an annual conference for undergraduate students. NCUR is unique because it offers students from all disciplines and institutions of higher education the chance to showcase their work on a national stage. When that stage is located at a university dedicated to research and in a city that is truly a rising star in the Midwest, you are going to want to explore this amazing opportunity.  
Natalie Sprague, "The State of Dissolved Oxygen in the Longhurst Ecological Provinces," Faculty Advisor: Dr. Ajoy Kumar
Emily Stauder, "Student Shark Research at Millersville University," Faculty Advisors: Dr. Ajoy Kumar and Dr. Dominique Didier
Samantha Reynolds, "Physiological and Behavioral Effects of Ocean Acidification on Two Species of Intertidal Snail," Faculty Advisors: Dr. Ajoy Kumar and Isaac Ligocki            
---
        Millersville students, alumni, and faculty attend space weather workshop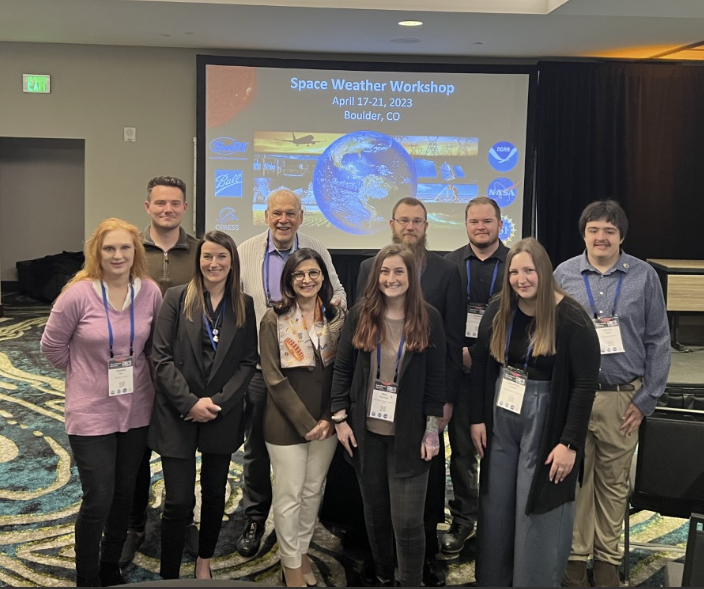 The 2023 Space Weather Workshop was held from April 17-21 in Boulder, CO, and brought together instructors, graduates, and students of the space weather programs at Millersville University. Pictured in the front row are, from left-to-right: instructors Drs. Tamitha Skov, Jennifer Meehan, and Sepi Yalda, who is also the program coordinator, and program graduates Sara Housseal and Samantha Carlson. Pictured in the back row are, from left-to-right: instructors Michael Cook and Dr. Richard Clark, program founder and emeritus faculty, Tim Keebler, Ph.D. student at the University of Michigan, Athony Williams, graduate student in the Integrated Scientific Applications program, and Wes Taylor, undergraduate meteorology major with a minor in Heliophysics and Space Weather. The group presented three posters and participated in the week-long workshop, whose banquet keynote speaker, Erin Wolf of Ball Aerospace, amazed the audience with a presentation and stunning images from the James Webb Space Telescope.
---
                       project tiltting created by Millersville METEORology students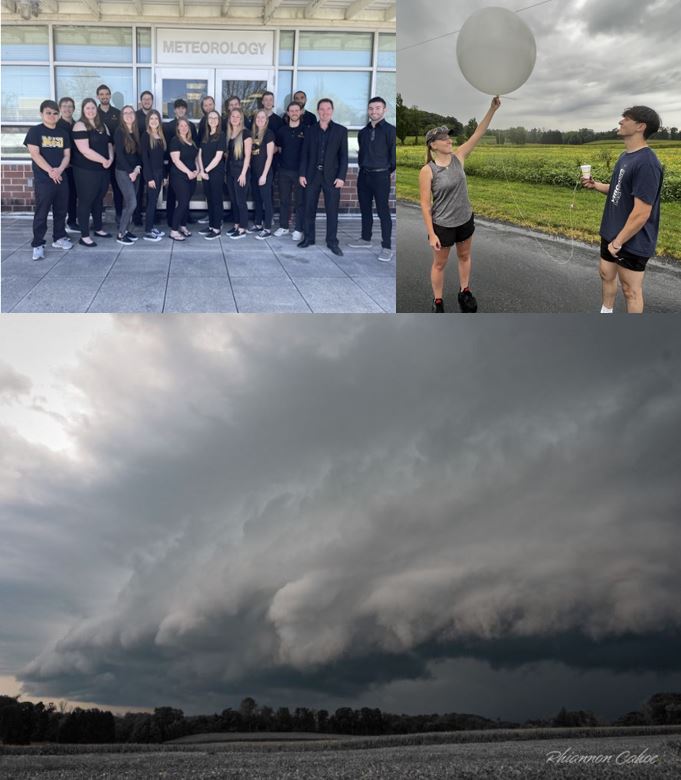 Remember the group of Millersville meteorology students who chased the EF-3 tornado in Mullica Hill, NJ, during Hurricane Ida? Under the leadership of Weather Information Center Director Kyle Elliott, they have created the Thermodynamic Investigation of LCL Thresholds at Tornadogenesis and its Influence in the Northeast and Great Plains (TILTTING) project. For details on the project and how to support the students, visit TILTTING (millersville.edu/tiltting). Nearly 20 students will participate in the project, with over half deploying to the Great Plains for a two-week period during Spring or Summer 2023 to conduct tornado research. This "chase team" will obtain three atmospheric profiles of temperature, pressure, humidity, and wind velocity for each storm event: one 30-60 minutes before, one during, and one 30-60 minutes after Tornadogenesis. The students have also designed their own probes that will be used to penetrate and measure wind velocity and pressure perturbations within the condensation funnel of a tornado. Intensive Observation Periods (IOPs) will also be conducted in the Northeast, with teams of 6-10 students deploying on a rotating basis. Three IOPs already took place in the Northeast during Summer 2022. Incorporation of this data into numerical weather prediction models will increase accuracy of severe weather forecasts, improve tornado warning lead times and, most importantly, save lives.
---
The Department of Earth Sciences offers comprehensive degree programs leading to:
Bachelor of Science
Master of Science
Our MS programs are all offered fully online.
Graduate Certificate
---
Department News
EARTH SCIENCES STUDENTS AWARDED HOLLINGS SCHOLARSHIP
Matthew Teare (Meteorology) and Michael Zettlemoyer (Earth Sciences Education) are the recipients of the 2022 Ernest Hollings Scholarship. The award provides undergraduate students financial assistance for two years of full-time study and a 10-week, paid internship at a NOAA facility during the summer. Congratulations, Matthew and Michael! Read more >>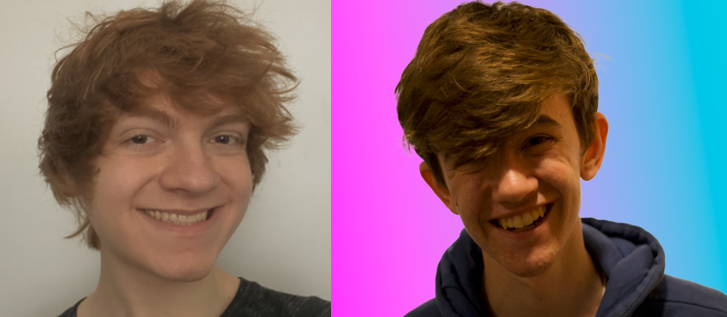 ---