Graduate Student Activities
MSISA Activities
2019 AMS Washington forum
Washington DC | March 27-29 2019
This year, current MSISA students Dom, Scott, Connor, Colin, Jade and Sheila along with an Emergency Management student, Amber, attended the annual AMS Washington Forum in Washington DC. Representatives from a wide variety of private sector meteorology companies, NOAA, and the National Weather Service attended the forum. Our students were able to interact and network with these professionals along with some students from other schools.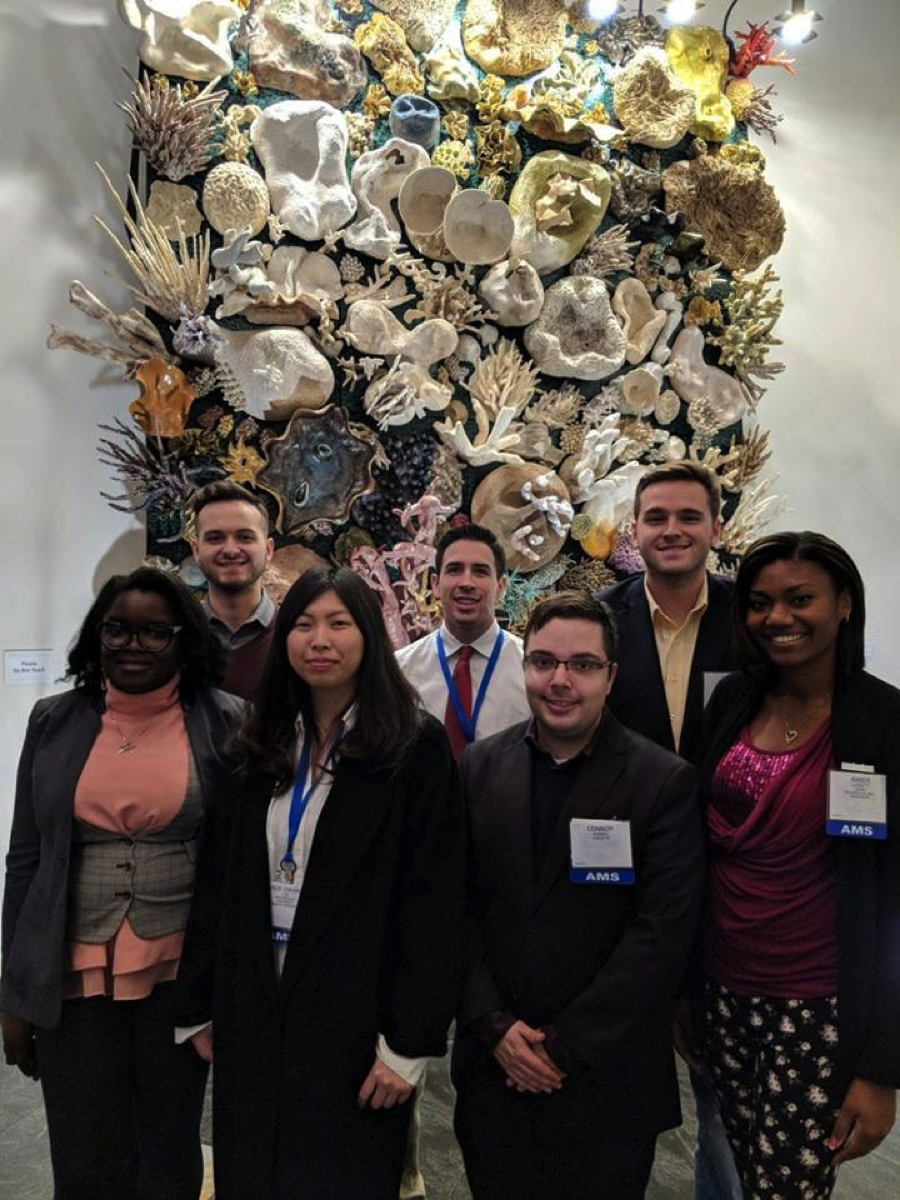 We were also able to present some student research and talk about the MSISA program.

__________________________________________________
2019 annual American meteorological conference
Phoenix, AZ | January 5-9 2019
Each year, the American Meteorological Society (AMS) holds a conference that brings together students all over the country within the meteorology field. Professionals from various backgrounds also attend the conference, giving talks on research, societal impacts, catastrophic events, and many other aspects regarding meteorology. This year, current MSISA students Dom, Scott, Sheila, Jade, and Colin attended the annual conference. It was a great networking opportunity and we are looking forward to next year's annual conference! 
Some of the sights Phoenix had to offer were unbelievable!
 ____________________________________________________
2018 Automated Vehicles and Meteorology Summit
Washington, DC | October 23-24 2018
Current MSISA students Sheila, Colin, Dom, and Jade attended the 2018 Automated Vehicles & Meteorology Summit at the National Transportation Safety Board in Washington D.C. Airborne and surface based automated vehicles are currently an important topic of discussion due to the exponential innovation of technology. Poor weather conditions play an integral part in the safety and proper operation of these vehicles.