Dr. Barry Atticks
FT Associate Professor of Music Business Technology (coordinator)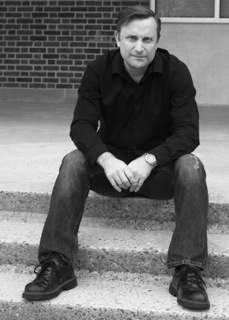 Office Hours
M: Zoom: 10:30 - 12:00 PM
T: 10:45 AM - 12:00 PM
W: By Appointment: 12:00 - 3:00 PM
R: 10:45 - 1:00 PM or 12:30 - 2:30 PM Faculty Mtg Days
F: By Appointment: 11:00 - 3:00 PM
Comments: Additional Hours by Appointment

Dr. Barry Atticks teaches music technology courses at Millersville University. Dr. Atticks holds degrees in Business Management/Piano (B.S.), Commercial Music Composition (M.M), Intelligence/Terrorism (M.S.) and Music Education (Ph.D) from Elizabethtown College, California State University-Los Angeles, American Public University and Penn State University, respectively. Additionally, he has studied music technology at Berklee College of Music and the University of Oslo. He has worked as a sound designer and a music engineer in New York, a sound effects editor for Sony Television in Los Angeles on shows such as "Dr. Quinn Medicine Woman" (CBS), and as an assistant to composer Jeff Rona at Hans Zimmer's Media Ventures on television shows such as "Chicago Hope" (CBS) and Steven Spielberg-produced "Profiler" (ABC). He has also appeared in television shows such as "Power Rangers," "Beetle Borgs" and Showtime movies.
 
In 1999, Dr. Atticks was granted a prestigious Fulbright award to study surround sound and 3-D animation in Norway for his doctoral dissertation. He created the music industry program at Drexel University in Philadelphia, which became the most competitive and successful program of its kind in the country under his leadership. The curriculum he developed was recognized as one of the most innovative by Rolling Stone Magazine. He has also taught music courses at the Art Institute of Philadelphia, University of the Arts, Lincoln University and Elizabethtown College.
Dr. Atticks received the Educator of Note award (Educator of the Year) in 2022 from the Central Pennsylvania Music Hall of Fame and received a national technology  award for his work from the College Music Society for his work during Covid in teaching technology online. He is a published author in the area of Speed Testing in Audio Education and has presented his work internationally at the European Audio Engineering Society conference in 2023. As a musician, he has performed in hundreds of shows on piano and keytar with various bands and groups including the hard rock band from Millersville, MauveStrom.
Since 2015, over 200 students have experienced the music industry and world cultures by traveling with him to places such as Morocco, Spain, Norway, Germany, Dominican Republic, Italy, Portugal, Switzerland, Austria, Los Angeles, and Nashville.  He is the current president of ATMI (Association for Technology in Music Instruction) and a member of AES (Audio Engineering Society). He is also a NCAA college football official.